Kirk Douglas: Centenarian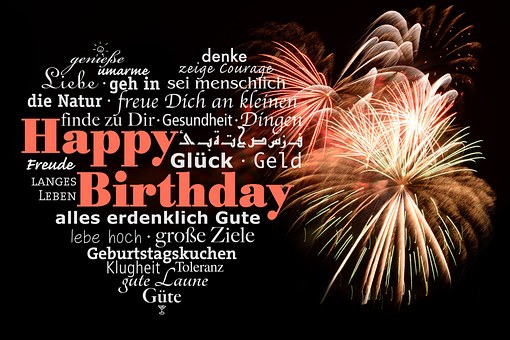 United States
December 9, 2016 8:13pm CST
Many of us remember him as Spartacus in the 1960 movie. Today we remember Kirk Douglas as he celebrates his 100th birthday. Some things that I did not know about him is that he was born Issur Danielovitch, was known as Izzy Demsky most of his life, and he changed his name to Kirk Douglas before he joined the Navy in 1941. He was medically discharged in 1944 for injuries sustained in war. I remember watching him in many of the old movies (from the 1950s) I loved to watch when I was kid in the 1960s. Happy 100th Birthday, Mr. Douglas!
9 responses

• Los Angeles, California
10 Dec
He made it to 100! As he got closer and closer, I wondered if he'd make it. He is only the second oldest living major Hollywood star though. Olivia DeHavilland turned 100 earlier this year.

• United States
10 Dec
I saw his interview today. Amazing that he is still here and seems to be doing well. His speech is a little off since his stroke, but not that bad. I thought I heard them say that he was still married to his wife of 73 years. I'm going to check that out. I got a phone call and missed part of the interview.

• United States
10 Dec
Yes, he and his wife, Anne age 97, have been married for a long time, but I think it was 63 years ago.

• Chile
13 Dec
I think that there was not a movie starring Kirk Douglas that I did not watch. He was wonderful, bigger than life, and played the main role in many of those movies with lots of colour and extras.

• United States
13 Dec
Even at a hundred years old he's still bigger than life.

• Chile
13 Dec
@CoralLevang
He is much more attractive than Michael Douglas.

• United States
13 Dec
@marguicha
I agree. But, I was always a Charleston Heston girl myself.


• Boise, Idaho
11 Dec
He was sure good in a lot of his movies. Others I didn't care for his drama. What an accomplishment to make it to his 100th birthday. Yes, happy 100th Birthday, Mr. Douglas!

• United States
11 Dec
It's like all actors...some I like sometimes. Others not so much. But I think he is a good man.

• Boise, Idaho
11 Dec
@CoralLevang
.....Seems to be. Some of the starts get/take better parts too.


• United States
10 Dec
I know that he's written about six or seven books. I should read the autobiography

• Switzerland
10 Dec

• United States
12 Dec
Wow, I did not know he was 100, good for him! That means he was born the same year as my grandmother, although she "only" lived to 85. (Which is still a pretty long life). Best wishes to him!

• United States
12 Dec
I think that life, no matter how long we have, is meant to be LIVED. Hopefully, more people learn earlier what that means!

• India
10 Dec
@CoralLevang
The name Kirk Douglas definitely brings to memory Spartacus.Did you watch the movie "It Runs in the the family" starring,Kirk ,Michael and Cameroon Douglas (three generations ) starring together ?Not a very good film.

• United States
10 Dec
I remember hearing that review, so I didn't bother.

• Philippines
10 Dec
Yeah the famous cleft chin, I remember my late aunt explaining to me what a cleft chin was while watching his films. Spartacus would always be a memorable film for me.

• United States
10 Dec
Definitely both the chin and the movie are his trademarks!


• United States
10 Dec
He has survived much in his lifetime, and he has done some wonderful things in his lifetime. He has paid a lot of things forward.