Silly dog!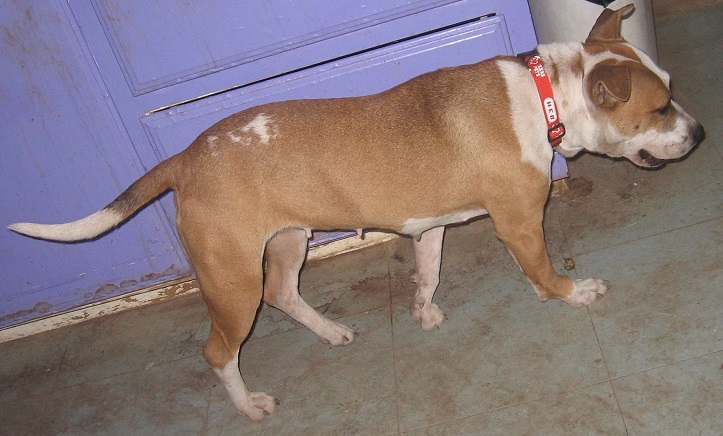 United States
December 10, 2016 1:35am CST
A couple'a weeks ago we lost our other old dog, Cujo. I wrote about it here: http://www.mylot.com/post/3003175/and-then-there-was-one So, the roomie, rather than waiting, wanted to go right out and adopt a new dog. I only agreed if 1 - it was an adult dog and 2 - it wasn't a big dog. She agreed about the not being a big dog, but kind of pushed back on the age. I really wanted a dog closer to Boe's age, but we were having trouble finding any medium sized adult dog. We started at the Austin Animal Center and then went to Austin Pet's Alive. We finally ended up at the Humane Society. The dog we went to look at in the first place we were told did not get along with other dogs. So, we went and looked at a couple of others. After meeting Cleo and then having Boe meet Cleo, we decided to adopt her. They weren't sure how she would act with another dog since the two "meetings" they had with dogs at the shelter hadn't gone real well. She was afraid of both the bigger dog and the smaller dog. But Boe and she are about the same size. She's not quite as tall as Boe, but she's longer, wider and heavier. We have let her run around the kitchen while we are in the other rooms, but she hasn't spent the night loose, even though she's actually a bit better with the cats than Boe is. Part of the reason is that she's a bit rough playing with Boe and she's growled at the cats, Boe and us regarding food. Still, because the weather has turned cold, we have been keeping the dogs inside most the days. Cleo, when she gets tired, will go and sleep under the cat tree by the litter boxes. Fine, Cujo used to sleep under the cat tree too. Then, this evening, I went to go see where Cleo was. She wasn't under the cat tree. She was in the lower scoop of the little cat tree. She was kind of squeezed in there like a hotdog in a bun. I wish I could've caught a shot of her under there. Maybe I'll be able to do that soon.
6 responses



• China
10 Dec 16
I know you breed cats,never have thought you have dog.Sounds like Cleo behaves herself.

• China
11 Dec 16

• Holiday, Florida
4 Jan 17
now thats cute. wish i had the nerve to chance another dog. miss coco so much

• Garden Grove, California
16 Dec 16
she has that I kow what Im doing look love that picture


• United Kingdom
10 Dec 16
Aw, I have a rescue dog and even though we got her as a puppy she still had traits she had picked up either from being with previous owners or from learning from staff at the shelter. I'm glad your pets seem to be getting on well.