My friend has a cc tv in her home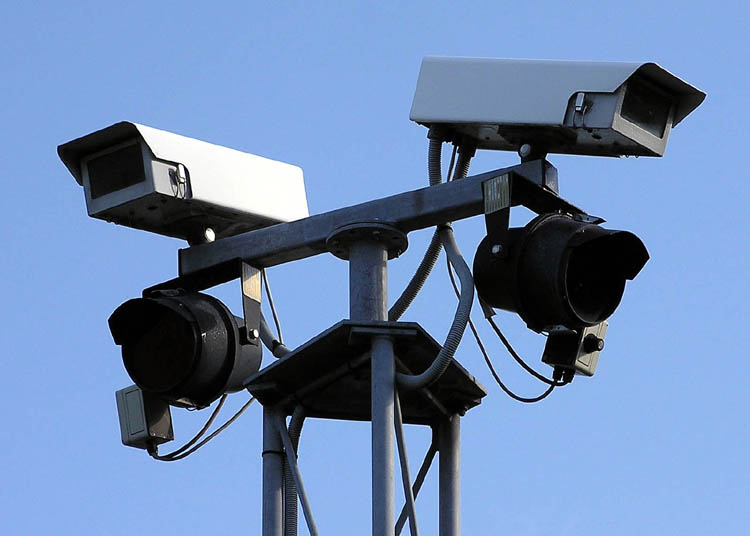 India
December 10, 2016 11:43pm CST
My friend has a cc tv in her home which has been installed by her daughter in law who lives in a different city. I would vehemently reject it as that would mean no privacy. Unfortunately my friend is depending on her son for her maintenance and so has no say. Do you favour this move? . Image Source

From Wikipedia, the free encyclopedia Jump to: navigation, search No higher resolution available. Closed.circuit.twocameras.arp.750pix.jpg ?(750 × 536 pixels, file size: 63 KB, MIME type: image/jpeg) This is a file from the Wikimedia Commons. Information f
9 responses

• Toronto, Ontario
11 Dec 16
No I wouldn't like it but there must be a specific reason they've done this?

• India
11 Dec 16
I would say 'Ends do not justify means' My friend is miserable. She has no freedom.

• Toronto, Ontario
14 Dec 16
@allknowing
Well she'll have to tell them to get it out - is it for her safety or for them to spy on her?

• India
14 Dec 16
@MarymargII
Although ostensibly it is for her safety surely there would be some spying I guess



• United States
11 Dec 16
If it were something to keep me safe yes.

• India
11 Dec 16
Even if there was no privacy?

• United States
11 Dec 16
@allknowing
ok before I answer this I must do a search on what this is first. See I am looking at your post and the picture and it looks like a camera of some sort. I would love a camera on the front of my house for protection. Even in a building. But now you say privacy. I want my privacy. so,I would need to know what I would be dealing with.


• United Kingdom
11 Dec 16
Depends which rooms in the house are covered. I know a lot of people with internal cameras and they only cover certain areas.

• India
11 Dec 16
I do not know about that but my friend is not happy

• United Kingdom
11 Dec 16
@allknowing
if you've put in the cctv yourself you'd be comfortable. If it has been put in by others without your consent or participation there will probably be an element of not niceness...not niceness isn't actually a word but i expect you get my meaning.

• India
11 Dec 16
@Mike197602
My friend has that cc tv installed by her daughter in law and yes there no 'niceness' there (LOL)

•
11 Dec 16
Our society has been attacked by Theft group for past couple of months. So for protection purpose we got CCTV in our society with majority. It depends upon for what means you are implementing it. It's kinda for safety in our case.

• India
11 Dec 16
It's alright if it is outside the house but my friend has it inside the house too

•
11 Dec 16
@allknowing
Well now no one can have kiss in their rooms. Booking of gardens and hotel will be increased by one


• Bunbury, Australia
12 Dec 16
It would certainly be quite intrusive. I don't think I'd like it. I could cope with it if it focussed on access points perhaps.

• India
12 Dec 16
I agree with you. I would rather die than have something like that in my house.


• India
11 Dec 16
As long as your activity is not monitored all is well.

• Philippines
11 Dec 16
Many install cctv now for protection. How can a cctv invade privacy if it is just place outside of the house and not inside the house?

• India
11 Dec 16
@allknowing
Well,let me ask you--would you accept it?I have heard of this when an old person is living alone and ill.In that case a home nurse would be better.Or is there an outside threat?As for me I would hate it if my privacy is invaded.

• India
11 Dec 16
I have already mentioned in my post that I would reject it. It is disgusting to say the least.

• Canada
11 Dec 16
I don't understand what is it. It looks like a security camera that watched your house? Why was it put there? if the person living in a bad neighborhood? Looking for security?

• India
11 Dec 16
I do not know the reason but the daughter in law has felt the need to have it installed there.