Leonard's going to bed later and later every night!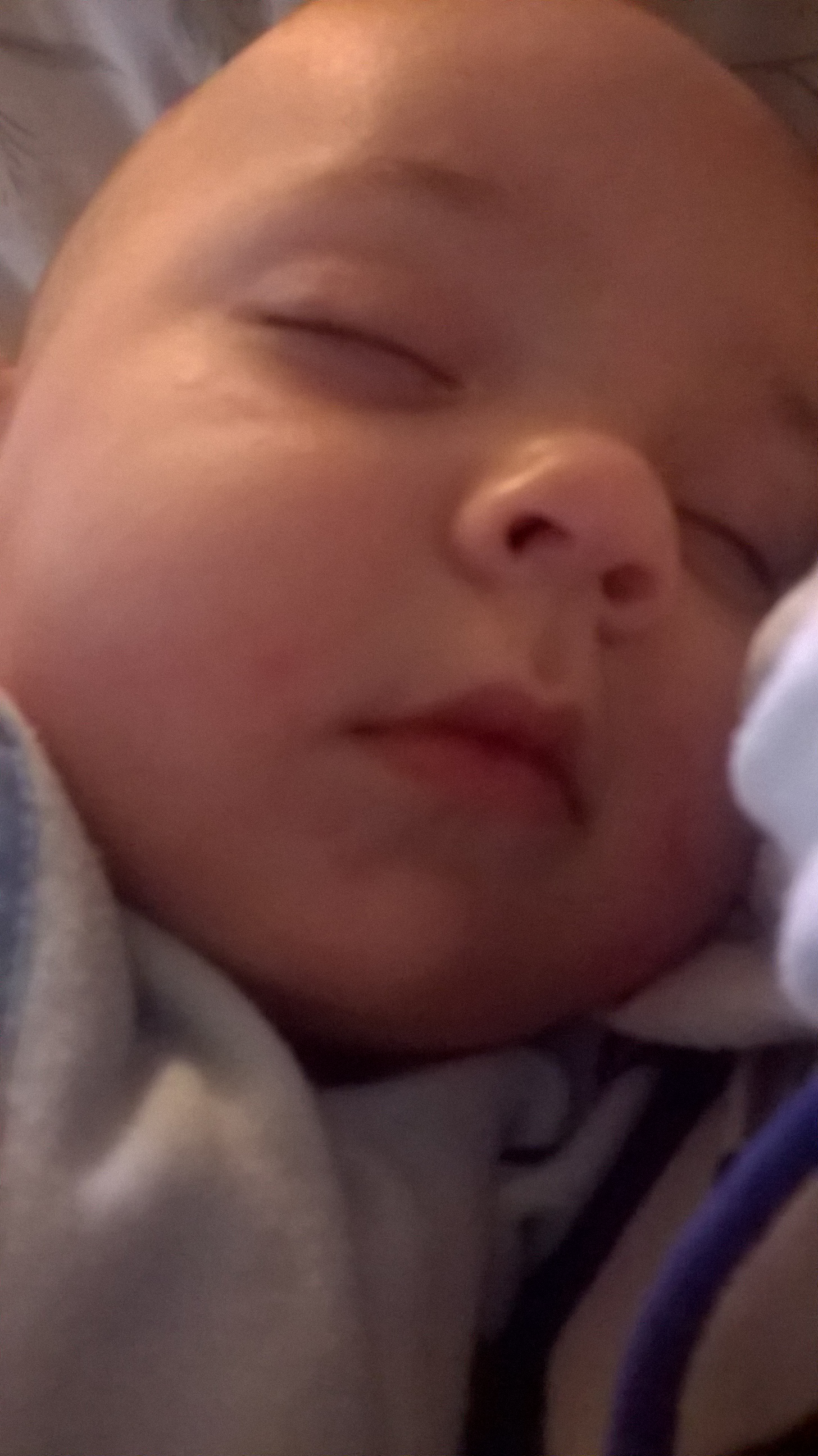 United Kingdom
December 11, 2016 4:37pm CST
Ever since Leonard started sleeping through the night (this is technically five hours, but he often goes for eight or nine, and he has been known to sleep solidly for as long as 12 hours) he's gone for 11-12 hours every night, usually with either one or two feeds in there somewhere. At first he went to bed at about 6.30 and got up at 6.30 in the morning, but ever since then (about three months ago) his bedtime has got later every night, and now he tends to go to bed at about 9.30 and get up at 8.30... Tonight he didn't go to sleep until 10pm!

He's only six months old, so he's not yet old enough for me to leave him to cry. He will occasionally send himself to sleep without any bother if I put him in his cot if he's still awake after his last bottle, but most times he will cry. The only possible solution I can think of is to set my alarm for, say, 7 o'clock tomorrow morning, get him up before he's ready and try to reset his bedtime that way. If you've had to deal with this problem before, how did you do it?
7 responses

• Canada
11 Dec 16
It has been a long time since I had babies around so I can't really answer you question but I just wanted to say Leonard to so sweet. That is an adorable picture of him.

• United States
11 Dec 16
Children's little bodies don't know what they are supposed to do but eventually they figure it out. Leonard may just be a natural nightowl. As long as he's getting enough sleep I would not try to adjust his habits. Children his age generally sleep 12 hours at night and take a couple of 2-3 hour naps besides. Did you know that the body doesn't grow unless it's asleep? Neither does the brain. I would say let him be and he'll eventually get "normal". His doctor should know what to do, ask him/her next time he has a well check visit.

• United Kingdom
11 Dec 16
Ok I'm going to go with that, thank you, you sound like you know what you're on about. That sounds right to me instinctively, but I'm always second guessing myself when it comes to him

• United States
11 Dec 16
@LilyBeBack
One thing I learned by raising two children was that mom is nearly always right! Trust your own judgement. It doesn't hurt to ask for advice or get more information but ultimately, you know what is best for your child and don't let anyone ever tell you any different.



•
12 Dec 16
I don't have kids.I love the cheeks of Leonard. Cute prince.

• United Kingdom
11 Dec 16
Not a parent but I looked after a couple of nieces as babies....for quite a few days...over a couple of years. I just got up when they cried and if I thought they hungry cried I gave them a bit of milk my sis expressed. I'd say just do what works for you and your kid. People have opinions but that's what worked for them...may not work for you.

• Jacksonville, Florida
11 Dec 16
He's doing really good actually! Julian is 10 months old and is just starting to sleep 6-7 hours over night. My other babies slept through the night at 4 months old-not sure what happened with him! LOL. He goes on sleep strike I guess! I wish he would sleep 10 hours at night. If I want him to sleep a little more I make sure he has more time in his jumper through out the day, he has a full belly and a warm bath before bed.

• Peoria, Arizona
11 Dec 16
Perhaps he needs something to help him sleep? My mom could not get me to sleep unless she put on music, The Stand soundtrack is what got me to sleep haha All children are different, and some are very stubborn sleepers. The picture of him is absolutely adorable though, very precious.