Christmas Savings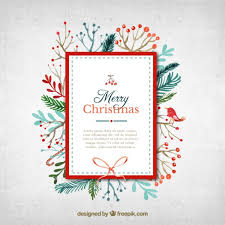 Virginia Beach, Virginia
December 12, 2016 9:51pm CST
It's the thought that counts, right? Isn't the idea of a Christmas card to let folks know you're thinking about them? In the old days, this tradition could get a little expensive. Postage rates never go DOWN. If you had a big family and lots of friends it could take a big chunk out of your shopping money. Now, we can send Christmas Wishes by e-mail for free. To some people that is just a cheap cop-out. They want to be valued on store-bought paper. I always tried to respect that before the internet. I would send ONE Christmas card to a sister or brother with names and addresses of everybody they needed to forward it to. It eventually made the rounds. We also used to string up enough blinking twinklers to light up a small city on the front of our house, but not any more. It just got too expensive. Now, I just hang long narrow mirrors from our gutters that reflect the Christmas lights on the house across the street. Sometimes they won't turn their on just to make our place look bad. They are so cheap!
7 responses

• Centralia, Missouri
13 Dec 16
I like the real mail cards, and use them as decorations later, but it can indeed get expensive

• Winston Salem, North Carolina
13 Dec 16
You could have saved money on purchasing those mirrors. Just get a really long extension cord and plug your lights into a neighbour's outlet. That way you keep them from feeling Scroogish.

• Canada
13 Dec 16
I rarely mail any Christmas cards...I guess I'm too cheap as well. The cost of postage is off putting.

• Philippines
13 Dec 16
I was saving money for my nephew and nieces. Unfortunately the shortage of money we had last month cost me to pay up.


• Philippines
13 Dec 16
Don't you have a street lamp post nearby? Target the mirror reflections there instead so you won't be dependent on your cheap neighbors



• Orangeville, Ontario
13 Dec 16
For the few Christmas cards I send, I actually get them free in the mail from some charitable organization requesting my donation. But postage... Canadian postage is 86c for one letter if you order a package of 10 stamps. If you only buy one stamp it costs $1.00, A stamp to the U.S. is $1.20. I sure as heck hope we're not facing another increase this January. I haven't heard anything as yet so probably not. I think the cost of postage is the number one reason I stopped sitting down and writing cards to everyone in my phone book.