do you believe in God ?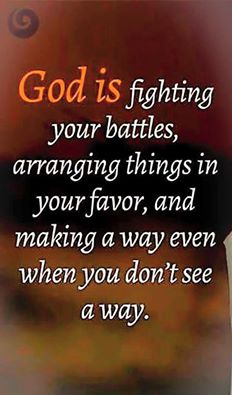 Greencastle, Indiana
December 13, 2016 8:50am CST
I would like to take this time to tell you a story about how god works in my life as well as other peoples lives that I've known. God works in mysterious ways in ALL our lives everyday & night. He has ways of showing us just how powerful he is in our lives. I had a friend that was really in bad shape with drugs in her life till the day came where she lost her family her kids her home, it all came crashing down around her she was living on the streets. The day came where she came to me asking for my help so I did as it's said God will open the door all you have to do is WALK IN. I gave her a room of her own & place to call home & we talked of things that God was telling me to teach her about he helps people so I tried to tell her she needed to turn her life around & trust God. I told her that he's there to help her get back on her feet but she has to let him IN her heart for him to help her the way she needs help & as MOST people say> I know< but never take that 1st step. A few weeks went by, she left so say to (go to work) but INSTEAD went with a friend in drugs & drinking for a hang out instead of work in the MEAN TIME I was getting things ready to make a long trip out. We had to take a trip to the dentist, where it wasn't JUST down the street or around the corner, it was a hr & a 1/2 drive just one way so I was getting things ready, cause I knew I was going to be gone most the day so I was getting things taken care of where I wouldn't have to do it when I got home, While I was busy the news was on t v but I was too busy to listen to it cause we had to leave EARLY the next the morn. So we get to the dentist, husband had JUST went in I stayed in the car to get a few mins rest cause of the LONG trip we just took & JUST as I went to snooze off the cell phone rang it woke me up in a mind of shock. Who was on the phone was the girl's boy friend telling me that she was in a wreck yesterday, that she's in the hosp that he don't think she'll make it that the girl that was with her died in the wreck, well I was in tears from the news I was hearing out of a dead sleep, I thought I was dreaming. Knowing there was nothing I could do I couldn't leave I was stuck there & I told him to get a hold of her & tell her that as SOON as I get home I will go see her he was in tears crying, I told him to hang in there for her. So after we got 1/2 way home I get another call from some friends that we knew from another state that had just SHOWED up out of the blue at the house. I was like W T ? well I'm glad I had dinner ready when we got home cause it was late & I had my husband that had all his teeth pulled THAT DAY so he was in NO shape for company, neither was I. BUT as the story goes I couldn't make it to the hosp that night for that so I made it over there the next day & when I saw her I LOST IT & cried for what I seen. she was in BAD shape cause she had got into a wreck. So the whole story behind this IS I tried to tell her that God was trying to show her that her life needs to change that if she don't he WILL make it change (BEFORE the wreck) & he will slow you down for you to listen. Well that's JUST what happen, but after she got out of the hosp she was arrested for drugs & MAN SLAUGHTER cause her friend had died in the wreck cause there was booze & drugs in the car so SHE got the blame. She spent 5 LONG HARD yrs in prison over it & THAT'S when she had LEARNED what I was saying about god was TRUE & she changed her ways & her life now after she got out 5 yrs later she fought to get her kids back she found a GOOD job & got her a GOOD place of her own to live & got away from the drugs & people that was BAD for her & put God in her life, sorry this was a long story but that's JUST ONE story that proves GOD works in mysterious ways in our lives with out knowing it till you see it. Story # 2 God has worked in my life & this is how me & my husband got together through God HIMSELF, I was living on the road as a hitch hiker been living like that for 8 yrs, till one day came I was just pure TIRED of it so I asked God to take me out, I've lost everything I ever loved in my life there's nothing left & I'm ready to be done with this world give me the way. The love I had has been taken away from me, I have no love left for anyone there's no one on this earth that wants anything to do with me, I'm ready to go I've had my fill of this life. being I'm just 28 yrs old & alone on the road this is no life for me I want to be with someone that loves me, that want's me, that NEEDS me, that cares for me, I haven't found that person in this life I live. If there's such a person on this earth then I would like to find him If I could after that I bowed my head between my knees & felt this LIGHT scarf like drape over me I looked up & didn't see anything I was kinda like was I dreaming ? or was this a trick of some sorts so I asked God if that was him? to give me another sign & he told me to go HOME but I HAD no HOME to go to so I asked WHAT home? that's all he said was to go HOME so I thought about it & said the ONLY home I know is GONE so where's home at for me. So I found a truck driver that was heading for Texas (my HOME state) & I stayed there a few days & I didn't feel right there so I thought this must not be the home he was talking about, so I went to calif where I spent most my life at. that's where I felt I was in the right place to be so I stayed there. It was just just a few days or so before thanksgiving so I had to find away to make the money I needed to eat on, so I found ways to do that till 1 DAY it happened out of the blue, God sent a man over to me to show me he's real This guy that came to me was a truck driver was with another truck driver. we got to talking & so forth about why I was there (nothing about the talk I had with god) just that I was there cause I had no other place to be & so forth is all, so they invited me to hang out with them for the weekend. After the weekend was over they had to leave BUT here's how God works the one guy I was with asked if I wanted to go with him to Fla, well here's the thing when he told me he had to go I was feeling like this was the guy for me. So when we said our good byes I guess God changed things up for us cause that's when he asked if I would like to go with him, I felt so GLAD that he asked I didn't hesitate to answer it just came out YES I would LOVE to go with you. That was the START of our relationship that God was putting together for me & I didn't realize it THEN but later on down the road (9 mos later) after we had spent ALL that time together I then KNEW God put us together for a reason. We both needed the same thing in life without knowing it at the time we were BOTH married, but nether one of our spouse's wanted us so we both needed each other & God knew just how to make that happen for the both of us amen. Now here we are 30 yrs later in a GOOD healthy relationship to the END AMEN So the point I'm making IS even IF you DON'T believe in God above he believes in you & you should always know that he's there for you in everything you do in life never think he's not a live or he's not real or he don't love you he's all that. So please be careful what you ask for be true to him & he will be true to you always speak with him in mind never say his name in vain no matter what he hears your heart he knows your soul & he is always there to help you. God loves us from the start & he'll love us to the end ALWAYS remember that things happen for a reason that we may not understand but God knows he's the one that created us, he's the one that made the world, he's ALIVE. DON'T use his name in vain just cause you CAN that will be your WORST mistake cause he WILL & CAN punish you for it & that's something you DON'T want to learn the HARD way in your life, he hears you & he knows your thoughts & sees your heart, trust me he can show you who he IS. Hears a FEW things you should learn about God & taking his name in VAIN Exodus 20-7 you shall NOT take the name of the lord YOUR GOD in vain for the lord will not hold GUILTLESS anyone who takes in name in vain. Matthew 12-36 a GOOD person produces GOOD things from the treasures of a GOOD heart A EVIL person produces evil things from the heart of treasures, you MUST give an acct on JUDGEMENT DAY for every IDLE word you speak. The WORDS you speak & say will either acquit you or CONDEMN YOU. Proverbs 18-21 The very TONGUE in your MOUTH can bring life or death those who LOVE to talk will REAP the CONSEQUENCES at the VERY end. Exodus 20-7 you MUST not use the name of the lord god in vain the lord will NOT let you go unpunished if you misuse his name in VAIN amen, Please everyone take notice that god loves you & will do everything in his VERY POWER to help you if you think before you speak or act in life he's there FOR US not against us, but you have to think about what your doing.

Taking God's Name in Vain (Verbally & Behaviorally)
9 responses

• Perth, Australia
16 Jan 17
@sugartoes
I can't say I believe fully. And I can't say that I disbelieve. I still stand as being Agnostic.

• Greencastle, Indiana
17 Jan 17
@VivaLaDani13
that's like saying you don't know if your a man or a woman either you do or you don't

• Perth, Australia
17 Jan 17
@sugartoes
But I know what I am because I can see it.

• Greencastle, Indiana
17 Jan 17
@VivaLaDani13
ha ha ha I guess you got me there right? but you get the idea right?



• Greencastle, Indiana
18 Jan 17
@Absinto
well maybe one day things will change your mind

• Portugal
18 Jan 17
@sugartoes
not sure about that. i am not an easy person when it comes to changing minds about something.

• Greencastle, Indiana
19 Jan 17
@Absinto
ha ha ha don't feel bad neither am I but there's been times God has changed mine in a lot of ways


• Greencastle, Indiana
14 Dec 16
@Julie555
you welcome, I am sorry it was so long but you can't tell a story that' leaves out a lot right? glad you enjoyed it thank you for reading it.

•
15 Dec 16
@sugartoes
I haven`t noticed the length,maybe because it`s written from heart

• Greencastle, Indiana
15 Dec 16
@Julie555
awe that's sweet, thank you. your right it's all true I don't just come up with this stuff.


• Bulgaria
17 Jan 17
God is great! I believe in God!

• Greencastle, Indiana
17 Jan 17
@WriterAI

your so right HE IS would you like to share some experience with us that you have had with god? for others to believe.

• Bulgaria
18 Jan 17
@sugartoes
The subject is too large and enormous. God is supernatural content as a whole. But always God tries to put us, human beings, on proper pathway.

• Bulgaria
18 Jan 17


• Canada
20 Dec 16
I'm not being offensive when I write this. I do not agree. Now please keep in mind that I do agree that displaying respect is a good. And know that I could write much more about what we both believe. I am sure we share so much in common. I do love, trust in God and have strong beliefs. In those beliefs I will never accept judgements by others regardless of who they are. I will only accept and trust in God's judgements. "but you have to think about what your doing" nope. I reject this part. I am free to be me. God loves me and knows my heart.

• Greencastle, Indiana
20 Dec 16

O.k I won't argue with you on any o\f that you have your opinion & or beliefs that's your right so there's no argument out of me on what you feel.

• Canada
20 Dec 16
Thanks you
@sugartoes
and the same goes from me. I don't wish to ague either. More than a feeling though. This is my belief in God my creator. God help us all.

• Greencastle, Indiana
20 Dec 16
@Bluedoll



AMEN cause we ALL need his help

• Toccoa, Georgia
8 Jan 17
Yes, I do believe in God.

• Greencastle, Indiana
8 Jan 17
@LeaPea2417
that's the only one we can believe in & trust these days


• Greencastle, Indiana
20 Dec 16
@Jotomy
you care to tell me about some of them ?


• Greencastle, Indiana
15 Dec 16
@iridion9
I'm sorry it was too long for you to take time with but this was something you don't just say a few lines with & go at that without telling the WHOLE story about it.

• United States
13 Dec 16
Not sure if I believe in God.But do believe someone is up there.

• Greencastle, Indiana
13 Dec 16
@amadeo
well if you not sure who it is then HOW do you know if there's ANYONE up there? IT'S NOT JUST fate THAT MAKES THINGS HAPPEN.