Weather or Not?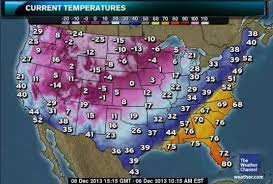 Virginia Beach, Virginia
December 13, 2016 1:44pm CST
Not only have I learned to not trust the local media for news, I can't rely on them for an accurate weather forecast. Their reports are so vague. What amazes me is that they often tell us facts that we already know. Most of the time they tell me more than I want. The one I listened to just now was absolutely stupid. They didn't have to inform me that "Tonight's forecast calls for mostly dark except along lighted areas!" I could have figured that out. The problem is that our Meteorologist is afraid to stick his neck out too far. Yet, he still likes to cover all the bases with things like, "We can expect 2 to 3 inches of partly cloudy by tomorrow night but some areas will receive little to none!" It looks like I will have to follow my ancestors methods of detecting weather conditions. They always used a special "weather stone". That was a fist-sized rock that they each placed carefully outside the back door where they could see it from the kitchen window. Folks knew they could rely on them. At first light every morning farmers and their wives peered through the gloom to see what the stone would tell them. It displayed different conditions. If it was wet, it was raining. If it was white, it was snowing. If it was dry, then it might be a good day to plow. You could always depend on those stones for the truth!
6 responses

• United States
13 Dec 16
most of this is entertaining some.I feel entertained by them.

• Jacksonville, Florida
13 Dec 16
Yeah I don't rely on meteorologists since most of the time my 9 year old son gets it right more often!


• Bunbury, Australia
14 Dec 16
You don't need a stone. A piece of string is actually better as it will also tell you if it is windy.



• Centralia, Missouri
13 Dec 16
if you couldnt see it it was either night or foggy? lol

• Tripoli, Lebanon
13 Dec 16
Some of them have a knack for stating the bleeding obvious... You might appreciate this weather-inspired post:

There are websites whose sole purpose is to catalogue things: airplane accidents, limericks, recipes, even people who have removed themselves from the available...