Getting Focused! Do You Get Side Tracked?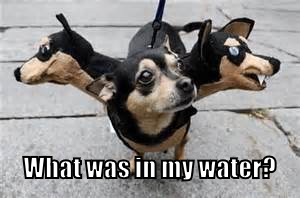 United States
December 14, 2016 8:38am CST
Well after several months of planning I am finally doing a redesign of the Stand Tall Recovery Services Website. It was getting a bit crowded so it was time. But it is a bit of a process. I found myself avoiding it because of the need to restructure everything. It's like cleaning a home that has been left go for a long time and that can get overwhelming. Even my health and holidays have provided great excuses for avoiding it, but like Christmas Shopping and Taxes it has to be done before it is to late. What are the things you tend to get sidetracked from that you know has to be done?
5 responses

• Roseburg, Oregon
14 Dec 16
Lota of things the dishes and the laundry.

• United States
14 Dec 16
@jstory07
Thanks You just reminded me of the Dishes and Trash!!! LOL




• Roseburg, Oregon
14 Dec 16


• United States
14 Dec 16
@shubhu3
Thanks for reminding me why I almost flunked out of High school and took so long to get my Bachelors degree! LOL




• Centralia, Missouri
15 Dec 16
writing my poetry book, that has been procrastinated for some time


• United States
14 Dec 16
I am an extreme perfectionist which means I want things done "yesterday." I never want any chore hanging over my head, so I get it all done as quickly as possible. I was the kid in school who had the assigned project done the day after it was assigned, even though it was not due for weeks.