Have You Ever Got Caught in a Snowstorm Driving?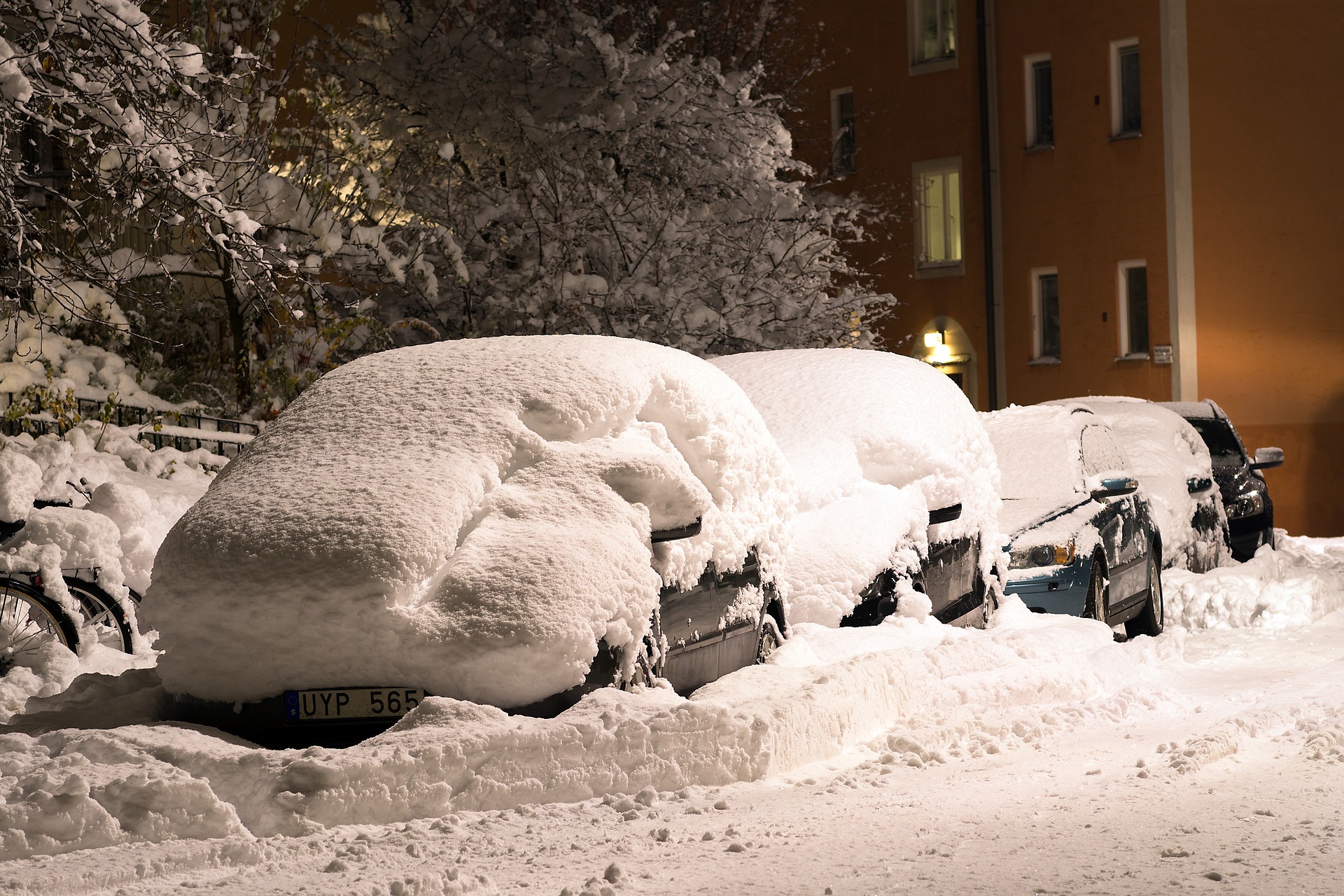 United States
December 14, 2016 11:04am CST
I simply do not drive in snowy weather if I can help it. But, sometimes you get caught in bad weather. One time I left Florida where it was warm and sunny and headed North to Virginia. I ran into snow and icy roads when I crossed the State line. There were numerous vehicles, including buses and tractor trailers in the ditches and in the median. Somehow I made it all the way home without mishap. I was never so scared in my life. Another time, I was doing a jewelry show out of town and got caught in a snow storm on a mountain in West Virginia and managed to get myself home safely. There have been other situations also, but I credit my driving skills which I learned in WV to getting home safely every time. About three years ago, I was doing a jewelry show again and it started snowing as I was packing up to start home. I thought I could get home before it got bad, and I probably could have, but I had to go on the Interstate and there was a pile-up in front of me and all traffic stopped. I couldn't believe the amount of snow that came down in the half hour that I sat there waiting for the traffic to start moving. I had to keep the car running to clear the windshield, but it kept piling up. I couldn't see anything out the back window at all. I'm glad I had a full tank of gas. Finally, the traffic started to move and the snow on the road had piled up so that I could not see where the road was. Cars were passing me, but I simply continued to slowly move forward. Finally, I got to my exit and then had to go up a hill to get to my road. My son called me, because he knew I was late coming home and the snow was still piling up. I told him the first time he called that I was still on the Interstate and not moving. The second time he called, I was moving but still on the Interstate. The third time he called I was on the exit ramp and the fourth time he called, I was on my road, still moving forward with cars in the ditch everywhere. It was like a nightmare. The snow was still coming down heavy. I was so happy to pull into my driveway and felt the NEED for a stiff drink when I got into the house. I don't really drink stiff drinks.

What a night that was, and I hope to NEVER repeat it. I'm retired now so I don't have to go out and do jewelry parties any more.
7 responses

• United States
14 Dec 16
In our Chicago suburb, being caught in a snowstorm or blizzard is a common event. Not pleasant and it is one wild ride. I will have many repeat white-knuckle driving experiences in my future.

• United States
15 Dec 16
Yes, Chicago area gets their share of snow and ice, I'm sure. I've been to Chicago 30+ times, but never in the winter. Our Home Office was based there and I came out there about twice or three times a year for over 30 years.

• Fairfield, Texas
14 Dec 16
It can be a very scary situation
@IreneVincent
. I owned a restaurant in Omaha, Nebraska and when they said a blizzard was coming, I drove all the employees home. After dropping off the last one, the snow was so blinding you couldn't see. Not even the snow plows were out. Fortunately there was a hotel not far from where I was stranded. I made my way there and was stuck there for over 12 hours before the snow plows finally got moving and cleared the road where I was stranded.

• United States
15 Dec 16
Well, that was nice of you to take your employees home. I'm glad you were able to get to a hotel that night and stay there until the road was clear. Does Omaha get a lot of snow usually?

• Fairfield, Texas
15 Dec 16
@IreneVincent
The first snow is usually at Halloween and the last one can be the end of April. Temps can drop to -30 with windchills at -50. That's why I moved to Texas.

• United States
16 Dec 16
@nanette64
Yikes. No wonder you moved to Texas. I didn't realize it got that bad in Omaha. I've been to Ogallala, (how DO you spell that?) Nebraska. We stayed at a camp ground there in a state park one night on our way West. But, it was summertime. What we experienced there is the WORST thunderstorm I have ever seen. It lasted half the night.


• United States
14 Dec 16
Yes, many, many times. I am from NW PA and have had many snow adventures! Most of them in vehicles were terrifying. I do enjoy snow but not driving in it!

• United States
15 Dec 16
Pennsylvania does get a lot snow. I'm from West Virginia and we got a lot of snow there too. It can be very terrifying to drive on snowy, icy roads. Believe me, I know all about it.

• Los Angeles, California
14 Dec 16
I never have but there is no snow in Southern California unless you go to the mountains and I steer clear of them at that time.

• United States
15 Dec 16
Sunny Southern California sounds really good to me right now. Maybe I will hop on a plane and come out there.



• United States
15 Dec 16
I'm sure that Canada has some bad road conditions from time to time. I know they have the road equipment to handle most of it, but sometimes its just too much snow and ice and even the snow plows wreck. In Maine, my husband and I went dancing one evening and we didn't know that it was snowing knee deep outside. It was a complete "white-out." We couldn't see to drive at all. Finally, a snow plow did come by and we followed it back to the base, not knowing really where he was going. But, we made it.

• India
14 Dec 16
@IreneVincent
I am happy you reached your home safely in spite of the hardships.Here it never snows.So no snowstorms.


• United States
15 Dec 16
Yes, driving in snow or on icy roads is very scary and I hope I never have to do it again. That's why I'm hoping that the weather will cooperate when I go to North Carolina in a couple weeks.


• United States
15 Dec 16
One of my sons is a truck driver and he's had some scary situations.