Not reading instructions can cost you...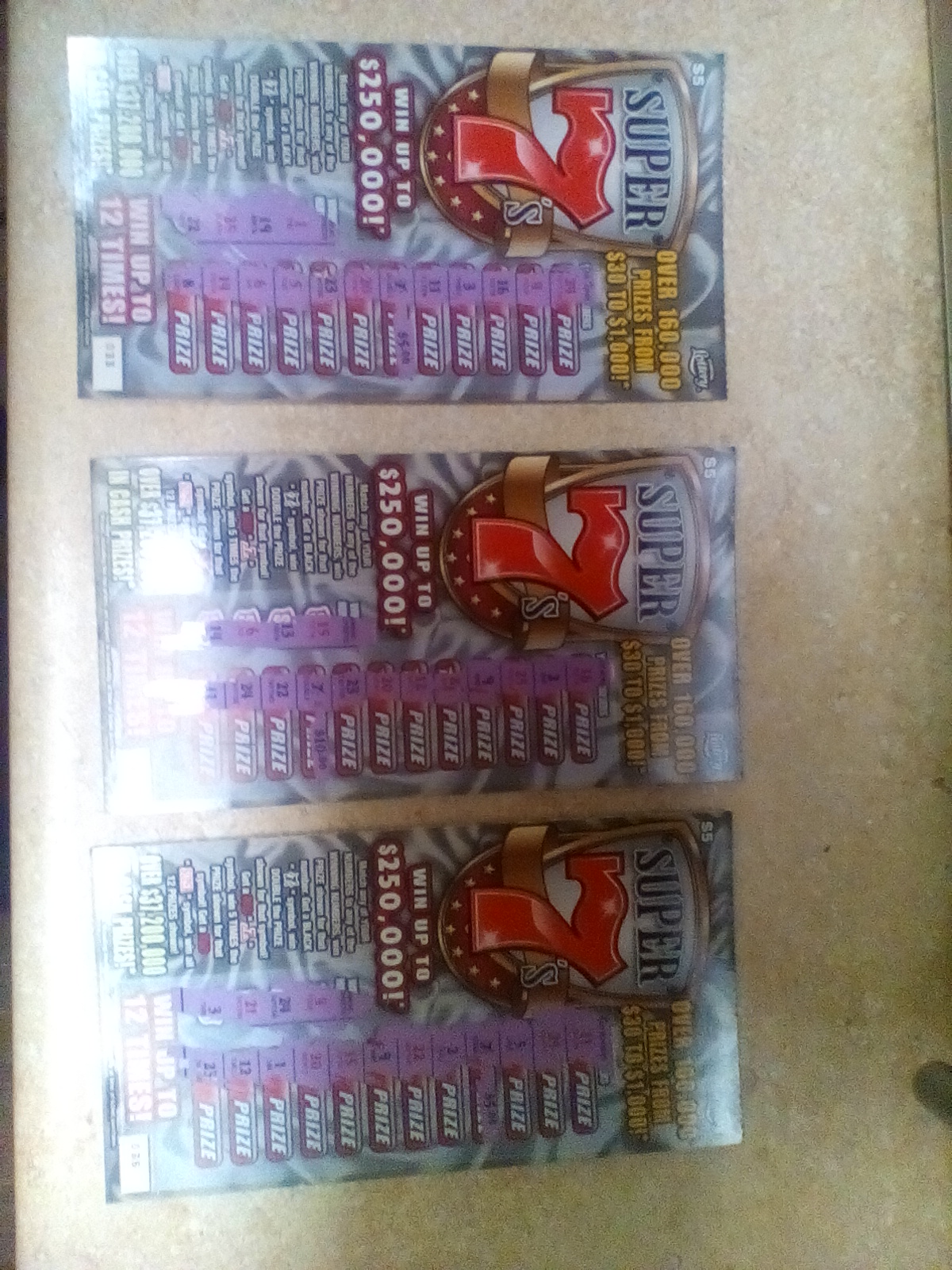 Jacksonville, Florida
December 15, 2016 2:07pm CST
Look at what I found this morning? As I was entering the convenience store down the street from me, this young guy was tossing some lotto tickets he had played. They were all from the same batch. Before I left the store, I picked them up, and did not look at them until I arrived back home. Based on the number sequence I noticed that he must of had two winners, because two numbers were missing. Anyway... I went ahead and looked at the other 10 he had tossed. All I can say is this... People who play these things, need to read the instructions. Because he missed not one, not two...but three winners in a row. By looking at the pic...can you see why he missed them? If you look on each card, they all have a black 7 with starlits surrounding the number. (The pic did not come out as good as I wanted it to... This tablet does not take great pics. Plus...it came out sideways again, and no matter what I do, I can not get it to come out right.) If you look at the instructions on the bottom, it says that all 7's mean you win double the prize. Even under the 7 is says double. If I saw a number that looked different than the rest, I would want to read the instructions to see what it meant. This guy did not... So again...he missed three winners in a row. I found (2) $10, and (1) $20 winner. Total: $40. He probably reinvested the other two winners to play the others. Sadly... He could have gotten $40 of the $60 he spent back, if he had only read the instructions. People do not realize how easy it is to toss winning lotto tickets.
8 responses

• Canada
15 Dec 16
I can't tell you how many times I scratched a ticket and it wasn't a winner and when I got it check at the store it was a winner. Sometimes I think I won $5 and I will have won $20 so I never toss them away until I check them.

• Jacksonville, Florida
15 Dec 16
This store does not have a scanner, and many customers don't ask the retailer to do it, because they have to stand back in line to do it.


• Bunbury, Australia
16 Dec 16
Luckily he'll never find out or he'd be spewing. And good luck for you. :)

• Centralia, Missouri
15 Dec 16
honestly, what I do, when I get tickets, is have them scanned no matter what, let the machine tell me, but I am glad, for your sake, he did not!

• United States
15 Dec 16
I don't like reading instructions of products ~ but when it comes to MONEY, surely I will! Good job on your find!

• Canada
15 Dec 16
If I bought lottery tickets I would probably read everything on them hoping I had a winner. In reality, I simply don't buy the tickets, so I wouldn't even know what I was looking for.


• Cuyahoga Falls, Ohio
15 Dec 16
Oh dear. Finders keepers....