Become royalty of the Principality of Sealand for just $40!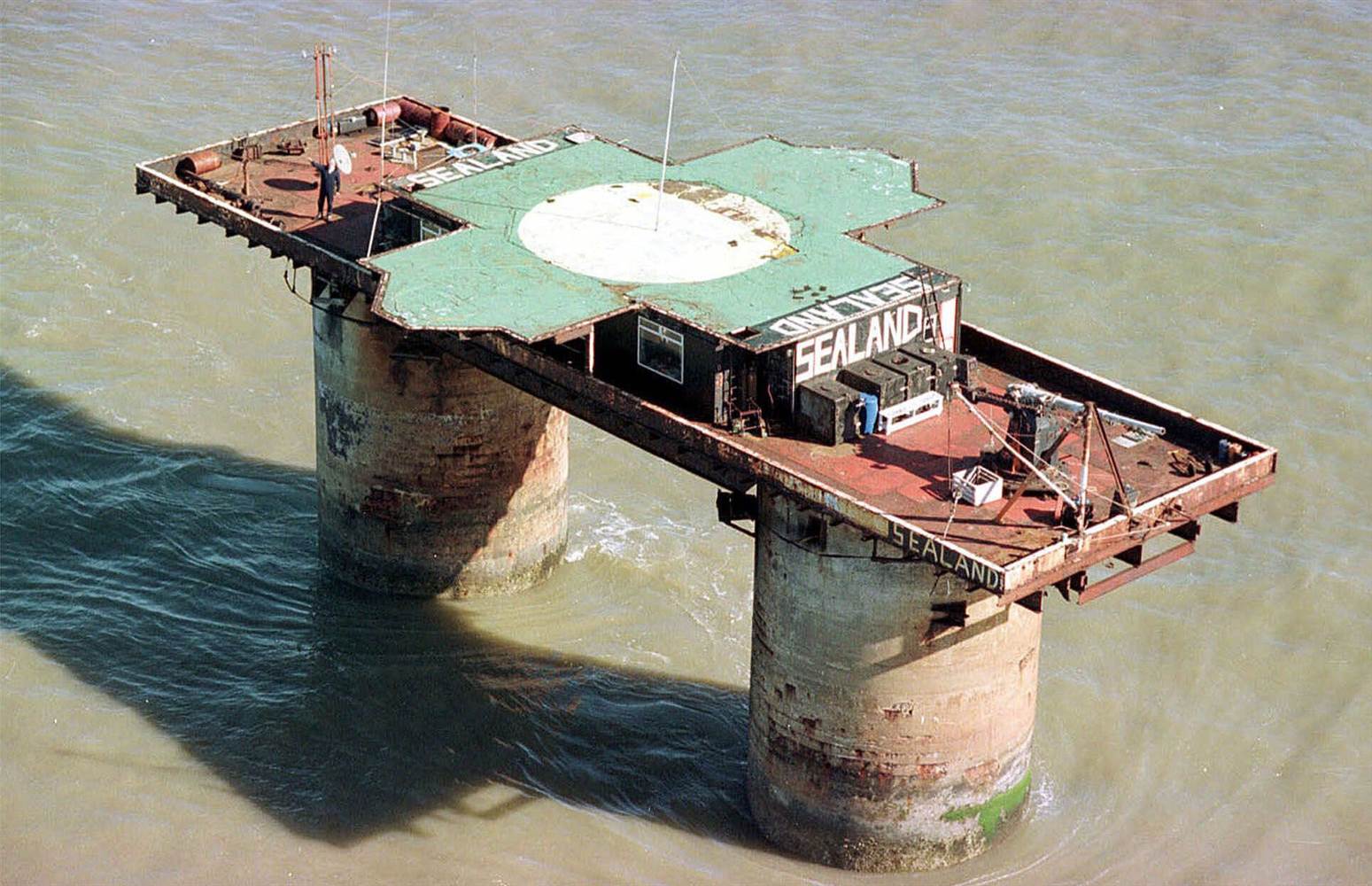 United States
December 15, 2016 2:14pm CST
The Principality of Sealand has a rich and colorful history as being THE smallest country in the world. Granted, it is not recognized as a country by most other official countries, but Germany and England recognize it as one due to the clashes amidst each other. The entire country is nothing more than an abandoned sea fort built by England during World War 2 as a way to discourage a Nazi invasion. Of course, though we can understand why the forts were built, they were still built illegally and, after the War, became abandoned just about 8 miles off the coast of Suffolk. Roughs Tower became occupied by a man named Paddy Bates, and he and his family declared sovereignty and took over the fort in 1967. There have been many attempts to reclaim the forts from the Bates family, but they have thus far been unsuccessful. One attempt involved a man named Alexander Achenbach, a German lawyer who hired a team of Dutch and German mercenaries to help him take over the fort while the Bates and his wife were away. Their son Michael became a captive, and the entire ordeal was over quickly as Michael was able to retake the fort using stashed weapons. Since the lawyer held a passport to Sealand, he was charged with treason and held on a $35,000 bond. Germany subsequently sent a diplomat from their London embassy to negotiate Achenbach's release. Negotiations lasted weeks and Bates declared the ordeal proof of de facto recognition of his country by Germany. Sealand scored another victory preceding this one, in 1968, when Bates was summoned to an English court and they weren't able to proceed with a conviction because the forts were in fact outside British territorial limits. Now, the Principality of Sealand has a constitution, national flag, anthem, currency and passports. On the country's official website (http://www.sealandgov.org/), you can become a lord, lady, baron or baroness for a minimal fee of just $37.26. You can also become a count or countess for a much higher fee of $250; and there is even the option to purchase a square foot of the country for just $25. So if you're looking for a unique Christmas gift this year, head over to Sealand's website and make your family official royalty!
7 responses

• United Kingdom
15 Dec 16
I've followed this place for many years. I'd say to anyone unless you have money to spare don't touch this place. It's a scam and is not in any way a country and has no titles to offer or currency or nothing...it's an utter scam. just check it out on wikipedia then do your own research...BUT if you're looking for a novelty christmas gift with no true value then sealand is the place to go


• United Kingdom
15 Dec 16
PS...the UK does not recognise sealand as a country.

• France
15 Dec 16
It is a micronation, not a microstate

. I would prefer to apply for a Zaqistani passport, they look quite true.

• United Kingdom
15 Dec 16
@topffer
I'll look at your link but sealand is a micro nothing...it isn't recognised by any country as any form of a state..it's a joke...although some don't see it as such.


• Oxford, England
15 Dec 16
I really rather fancy this but would there be room?

• Oxford, England
16 Dec 16
@Mike197602
Also rather boring on an oil rig. Probably better to get ripped off buying a peerate in Scotland though there was someone on Mylot who said their parents did have an actual foot of land.


• United Kingdom
15 Dec 16
there is actually quite a lot to read on this subject...but sealand is recognised nowhere as a state.

•
7 Oct 17
It's a scam, and it has being running for years. They own the place, but owning and sovereignty are two different things.

• United States
15 Dec 16
What a clever way for them to make money! I wonder how on earth they get provisions way out there in the middle of the ocean. I think anyone would like to receive a gift like this because the story is so interesting!

• United States
20 Jan 17
It's 8 miles off the coast of Suffolk, so, boats would do the trick.

• Singapore
7 May 17
Thank you for this slice of history.


• Toccoa, Georgia
24 Jan 18
I just recently in the past couple of months learned about this on YouTube. It is fascinating.

•
7 Oct 17
And I thought my country was joke. That's a bigger joke. Still, I'm curious about what would happen if you tried to use their password for real travel.