What is fair and just punishment for the Tennessee fire starters?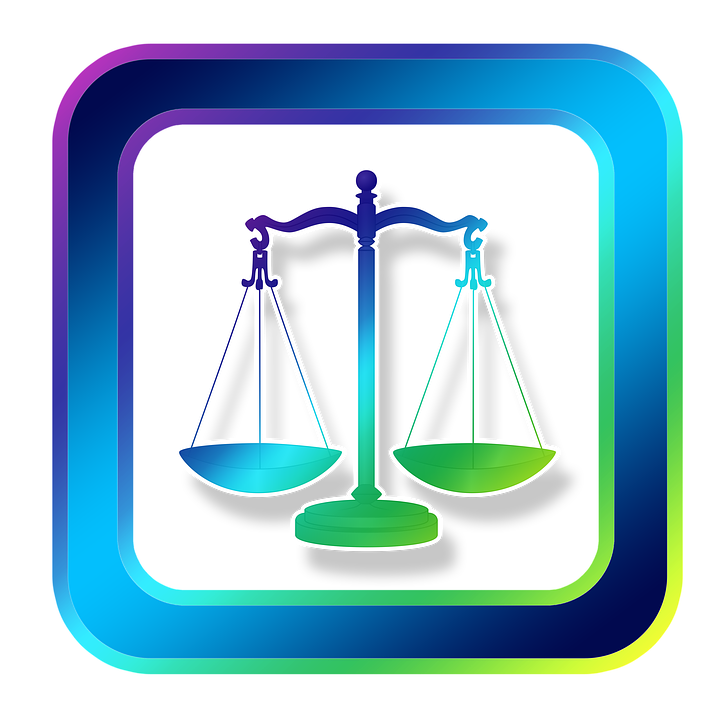 United States
December 17, 2016 7:41am CST
Two juveniles are accused of starting the fire that eventually devastated the Smoky Mountains. You already know that 14 people died and one person is still unaccounted for. Almost 200 people were injured. More than 17,000 acres were burned. At least 2,400 homes/buildings were destroyed or damaged. Right now there is no way to guess how many dogs, cats and other pets were lost or injured. Many people are still homeless, temporary housing is basically non-existent. The fire didn't just chance things temporarily - it changed things forever for many people as well as the Smoky Mountains. Now, talk is that the teens could face up to 60 years in prison. If they actually served that time they would be in the mid-late 70's when they get out. There are arguments/discussion on Facebook as to whether that is too much or not enough. . They did start a fire that killed people, should they not be given the death penalty? . Will being in prison 60 years make up for what they did? . Is an eye for an eye appropriate? Some think they should be given community service - like helping to clean up the mess left behind. Would that be fair or not enough? I am glad it isn't up to me to figure this all out. I can see both sides and my feelings flip every time I see or hear another news story. What do you think is fair and just punishment? Photo:pixabay.com/en/icon-horizontal-justice-judge-1691330/
8 responses

• Canada
17 Dec 16
That's tough, they are kids and probably had no idea how big the fire would get. I don't think they should get off easy but working in the community for a long long time might help them grow into good adults.

• United States
17 Dec 16
they would have had to live under a rock to know what we were in a severe drought for months and months and that's all that was talked about. You can't throw matches on the ground and casually walk away and not expect something bad to happen. I would think many in the community would not want them working. There are more than two sides to this I guess.

• Canada
17 Dec 16
@AbbyGreenhill
I'm not there so I don't know the answer. I just know that if they are teens it will be hard to give them huge prison time.

• United States
17 Dec 16
@PainsOnSlate
If I was on the jury I would have no problem giving them life. Those are my mountains.

• Pikeville, North Carolina
18 Dec 16
I think they should spend the rest of their lives at hard labor and every penny their labor earns should go to the victims and their families. I also think that , before bed every night, they should be forced to watch a slide show with pictures of the fourteen people they killed so they are constantly reminded of the horror they inflicted.

• Paso Robles, California
18 Dec 16
I think that would be justice.

• United States
17 Dec 16
It's hard to determine the right sentencing. Did the teens realize what could happen when they set this fire? Punishment for life doesn't seem quite right.

• United States
17 Dec 16
they are kids and they are murderer.Do they realized what they did.I have not heard anything more about this. Yes,it is murder and they damage so many home.This is a tough one and boy the judge is going to think about what to do. Not sure Abby.What do say on this?

• United States
17 Dec 16
I know, many are confused as to what is right or what is best. If I lost my home, or a family member or the dog I'd want murder charges.


• United States
17 Dec 16
I don't know they could work (to earn money). The only thing the inmates do is pick up trash along the highways, where they are supervised. But if they stay in prison for their lives us TN taxpayers are paying for it.

• Switzerland
17 Dec 16
@AbbyGreenhill
It's for that reason that I think they should do a HARD work, like in the past. The lives of those who commit crimes are too easy.

• United States
17 Dec 16
@LadyDuck
Then people would flip out why are they doing those hard jobs when they are kids.


• Gainesville, Florida
18 Dec 16
I am torn on this as well. Although the teens are old enough to be responsible for their actions, their brains still haven't fully developed to the point where they may fully understand the consequences of their actions. I'm just glad I don't have to sit on the jury that decides their fate.

• United States
18 Dec 16
I am too close to the situation - I lived there, I played there, I have friends there, I go there every year. 500 million dollars - we will all be paying for that in insurance increases.

• United States
18 Dec 16
@moffittjc
I guess how accountable is the question. I imagine the small country-ish courthouse will be packed with the trial starts.

• Gainesville, Florida
20 Dec 16
@AbbyGreenhill
One of the things I was thinking about in relationship to this case: those teens need to be punished, but is it really going to do anyone any good if they just sit in a jail cell and rot for the next 60 years? If they go to jail, they get off easy. I think they should be sentenced to something like 50 years of hard labor or community service helping to rebuild the town or replant trees, or something like that. They should have to make amends somehow for the destruction they caused. Your thoughts?


• United States
18 Dec 16
That might be a little overkill.

• Virginia Beach, Virginia
18 Dec 16

• Centralia, Missouri
17 Dec 16
have they had psych evals? Such a hard thing, at this point if they go in, they wont be able to come out, they will have NO abilities to survive when they get out

• United States
17 Dec 16
I don't know, they aren't going into much detail, they don't want to screw up the case by telling too much. I don't think you have to be crazy to start a fire on purpose....They will learn in prison, all bad.

• Centralia, Missouri
17 Dec 16
@AbbyGreenhill
it's just, firestarters are often, well have something wrong with them