I am always doing something.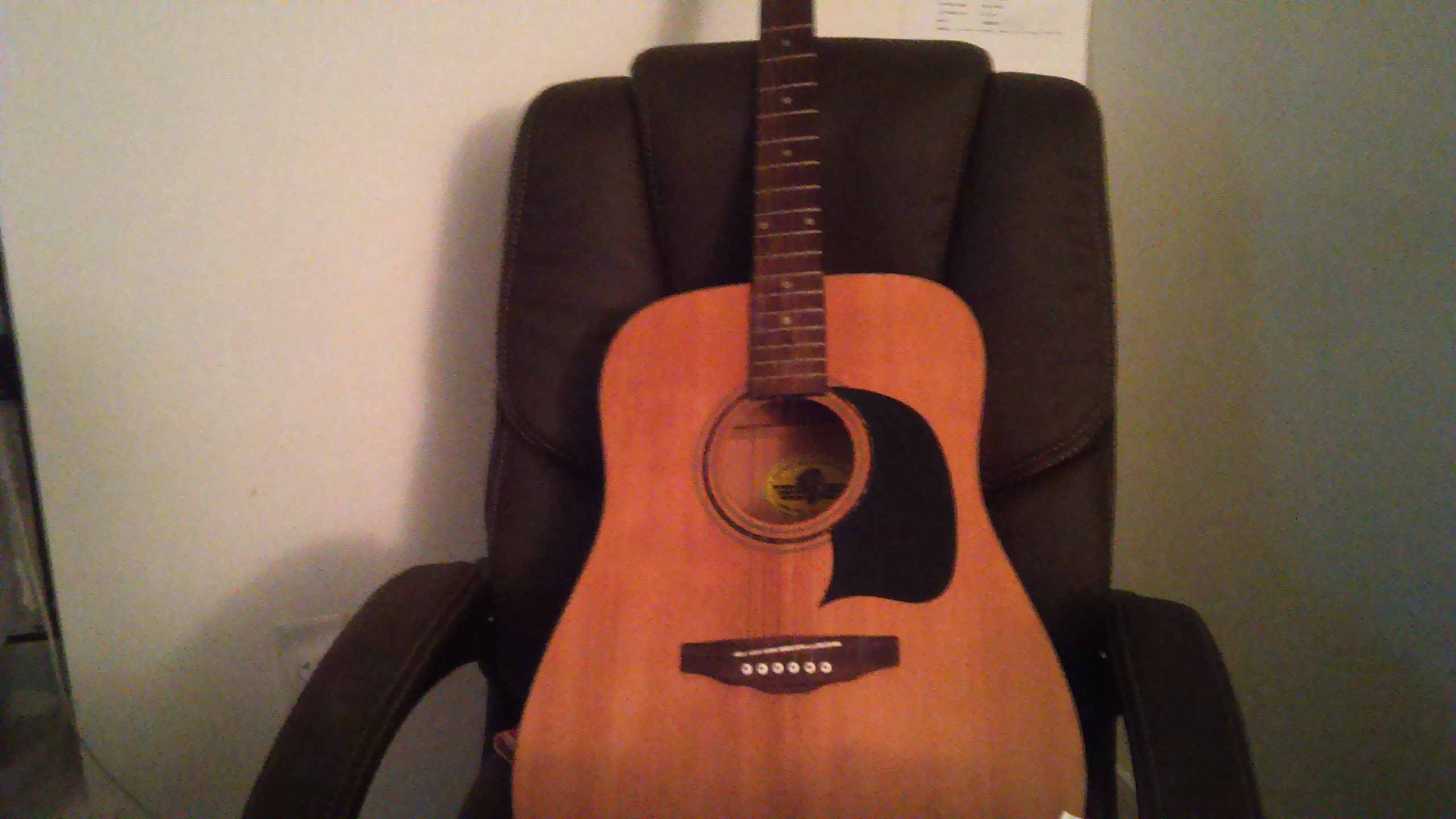 United States
December 18, 2016 2:52am CST
G left his little toy on my chair. I never saw him so happy like when he sang to me at the club. Till he sang to me in my room. He does not have a case I see people with. SoI need to figure out the name of this and how to get him one. That will have to be something for the summer months after I get my savings back up.Do you like it? Can you play one? I won't dare touch it being that I would not want to replace it.
4 responses

• Boise, Idaho
19 Dec 16
If you look inside the whole of the guitar or on the bridge(where the cords are) it should say what type of guitar it is.

• United States
19 Dec 16
Oh your the best for sure. Thank you.

• Canada
18 Dec 16
It is a beauty. My fiance plays and sings as well as my grand daughter. I am not musically inclined at all.

• United States
19 Dec 16
I think I can't sing but he said I can. Lol.

• Hyderabad, India
18 Dec 16
It will not hurt . You can touch even.

• United States
18 Dec 16
no it's too expensive for me to play with. I like it right there in my chair.

• Roseburg, Oregon
18 Dec 16
My brother used to play the guarter and he would also sing. He was actually good.

• United States
18 Dec 16
That is wonderful. G can sing his little heart out.