Do you give your gifts as a family?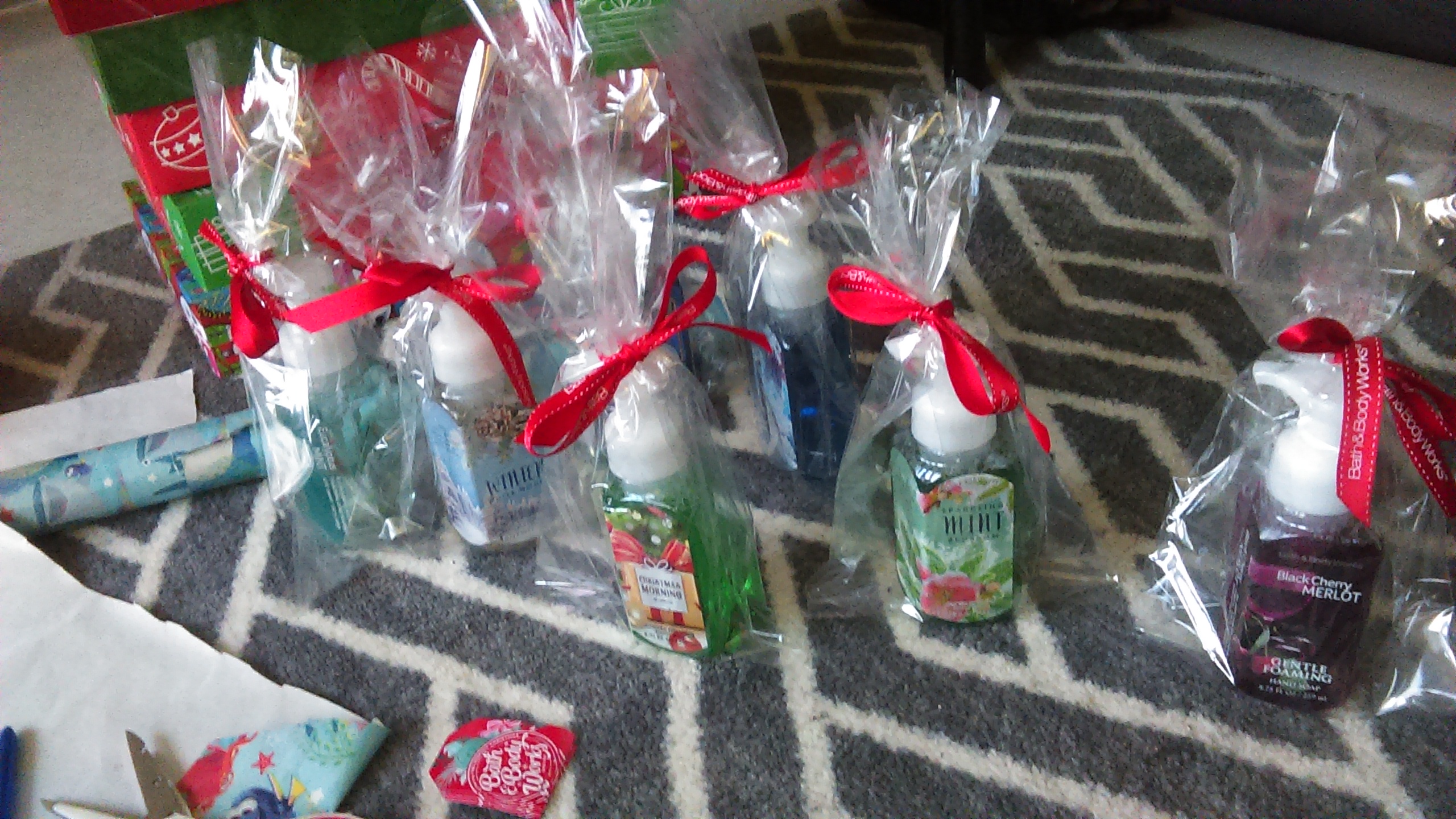 United States
December 19, 2016 3:01pm CST
When you buy your gifts to give,do you say from yourself and family? My daughter does this every year. I am not sure how others feel but I don't like it. I shop Jan every year at bath and body. I spend up to $90 and you can imagine the sale and the stuff.. I store it up the year. I hit other stores as well. So now kay waited till yesterday to shop. She did very good for her husband. I like that and won't say she should do differently. She has no gifts for the rest of the family. Just some soap for a few ladies. Now her husband and her want me to write on all my gifts from sharon and family. I get this same thing every year from kay. In our family Each person shops for everyone. We never do that from us type thing. I told kay that next month when I do my shopping if she wants her name on my gifts she better hand me some money. And I mean all year long as well. I am going to let them do it but I don't like it. Plus my family knows me they know I got those gifts.
4 responses

• Boise, Idaho
20 Dec 16
Good for you! She probably thought you'd let her do that so she didn't get anything else. Some kids! You let her do these things and yet you get upset when she disrespects you. Ugh!

• United States
20 Dec 16
We had a talk tonight and I let jay know that I was not doing that. I only said that to keep from fighting. Jay wanted us to all sit down and kay was not interested. He and I will be sitting down with her tomorrow. I let him know that he will have to leave with her if she does not figure out if she wants to make things right here. I also told her tonight that she thinks everything that comes out her mouth is the truth. It's clearly wrong to pass her no gift buying off on me. Matter of fact she did not even write her name on them either. She clearly knows it's wrong she wants her way. This time she could not get it. I was wrong to et her get her way to keep from fighting. So tomorrow I will sit down once more and in a calm voice et her know I am over the point of tired now. I know for sure that with only him working they will need me for everything caause he will only have rent. nothing extra..If she can get her act together they can at least have something to save. I see they are both in the kitchen now and I hear water. So that is good.

• Boise, Idaho
20 Dec 16
@sharon6345
.......It's hard to get peops together for family meeting. It sure is around here. It's your house after all. Your place, your rules. You are being nice to let her(a married woman now) and her hubby stay there to begin with. Not fair to push her lack of gift buying off on you. Wrong of you to let her too. Glad she know it is wrong. She seems to think that if she nags you enough you will give her whatever she wants. That's how Josh is here. His mom will do if he nags enough. Ugh! She won't get her act together as long as Mom gives it up to her and feels bad that they have to live on the street for a while. She is not going to change unless the people around her stay firm and make her change. She needs some tough love. But, when tough love only goes to a certain extent and then mom feels bad and lets her back in it is never going to work or help her any.

• Canada
20 Dec 16
The gifts are from my fiance and enjoy because we both pay on the gifts.

• United States
20 Dec 16
That is good I like that.

• Roseburg, Oregon
19 Dec 16
That was fine when she was younger. But now that she is older she should be buying her own gifts or helping you buy those gifts.

• United States
19 Dec 16
That is what she will have to do this coming year or she is on her own.

• United States
20 Dec 16
Usually when someone gets married, they aren't under their parents anymore when its to family. But for me, I give gifts with my boyfriend to my niece + nephew =)