A very different Gift for Christmas?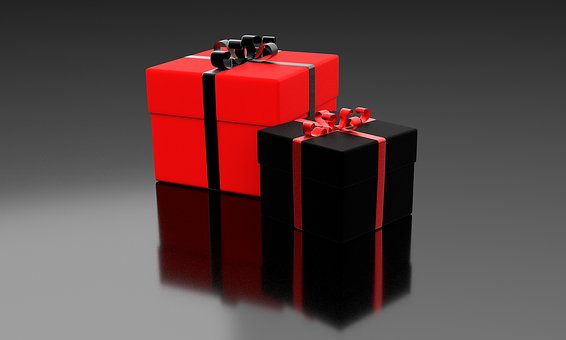 Greece
December 20, 2016 4:18am CST
Christmas Day is almost upon us now and Christmas cards will be displayed in our homes and many of them bearing the image of a baby in a manger with Mary and Joseph looking down at him. The baby in the manger is only the beginning of the story 'Once upon a time' but it does not end with 'happily ever after' as we know that the wooden manger was eventually replaced with a wooden cross. Jesus was not born to do good or even to teach a new religion, he was born to die as a sin offering - the innocent suffering instead of the guilty. The name Jesus means 'Deliverer'. The following poem was written with both Christmas and Easter in mind, because in the story of Jesus the two cannot be separated. The Gift The Gift was wrapped in swaddling clothes And in a manger laid, A helpless baby lying there The love of God portrayed. The world was dark and quiet, but The angels couldn't keep Their silence any longer as They watched the nation sleep – They broke the sky with glory light, Their praises rang out clear, They told the watchful shepherds 'Look The Gift of God is here. You'll find Him in a manger and One day He'll grow to be The Saviour you've been waiting for – The Lord and Christ is He!' The Gift was nailed upon a tree And on His bleeding head The emblem of His Kingship was A crown of thorns stained red. No sound from angel witnesses As men roared out their scorn, They knew the Saviour's time had come – The reason He'd been born. The gift of God was life for men, But first that Life must die – And Christmas merged with Easter as The cross was lifted high. Copyright Marion Caragounis
5 responses

• United States
20 Dec 16
A wonderful reminder regarding the reason for this holiday. Sometimes we forget.

• Greece
20 Dec 16
I know Deborah, so much commercialism squeezes out the 'reason for the season'

• Canada
20 Dec 16
The very first thing hung on our Christmas tree is a nail. This symbolizes the nails driven through the hands and feet of our saviour. How can you celebrate one without acknowledging the other.

• Greece
20 Dec 16
I've never heard of anyone hanging a nail on a Christmas tree. Is this an original idea of yours or a tradition in Canada? It is a striking idea and one that I like very much.

• Canada
20 Dec 16
@41CombedaleRoad
I was given a nail for Christmas one year with the accompanying instructions. It struck a deep chord. I've since given a nail it's a copy of the write up to other family members. It has a great significance.

• Greece
21 Dec 16
@Morleyhunt
It has become a family tradition and a good way to share the whole story if people ask what a nail is doing on the tree! I'm going to take a look through my husband's tool box he is bound to have some nails in there.

• Oxford, England
20 Dec 16
A lovely poem. We are so blessed to have a Redeemer.


• Bunbury, Australia
20 Dec 16
This is really, really good - in my humble opinion. It scans so well which is important to my eyes and ears. When I think of poetry I think of something that rhymes and has a rhythm to it. Thank you for sharing it.

• Greece
20 Dec 16
Thank you Judy. I can only write poetry that scans and rhymes, perhaps because that was the kind of poetry I read in the old days. Although I do like some modern poetry I cannot write it myself, although I have tried. I have problems reading the old style poems if they do not scan properly or have bad rhymes. Terrible of me really because I want to 'sort them out'.

• Bunbury, Australia
20 Dec 16
@41CombedaleRoad
I don't think it is terrible at all. I want to do the same. Maybe that just means we're both terrible.

My mother loved poetry and at 102 could still get through many that she learnt at school. Some have a wonderful rhythm to them. I don't really 'get' most modern poetry.