A Drunken Grinch Who Stole Christmas...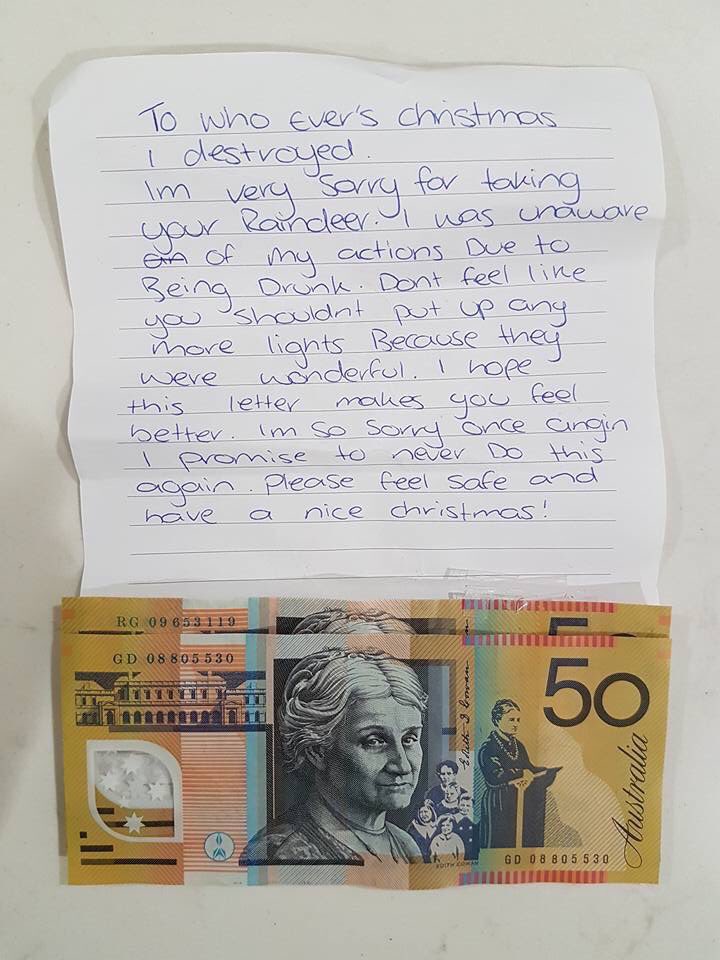 United States
December 20, 2016 3:49pm CST
Well, he didn't exactly steal Christmas, but he was drunk and he stole some Christmas decorations!! Luckily the family had a video tape that caught it all on video. The child made a plea on t.v. for them not to do it again. Apparently when the drunk sobered up he wrote a letter of apology and gave the family money. The "grinch" informed the family to continue decorating. ~Peace~ photo courtesy of link of the article

He wrote an anonymous letter of apology to the little girl whose Christmas display he stole.
6 responses

• Boise, Idaho
21 Dec 16
I am glad to hear that he did come to his senses. I hope no one gets him booze for Christmas.

• Canada
20 Dec 16
You have to give him credit for trying to fix the bad that he had done.

• United States
20 Dec 16
A bad deed gone good. I would not be able to do much but than him.