My Family Christmas Traditions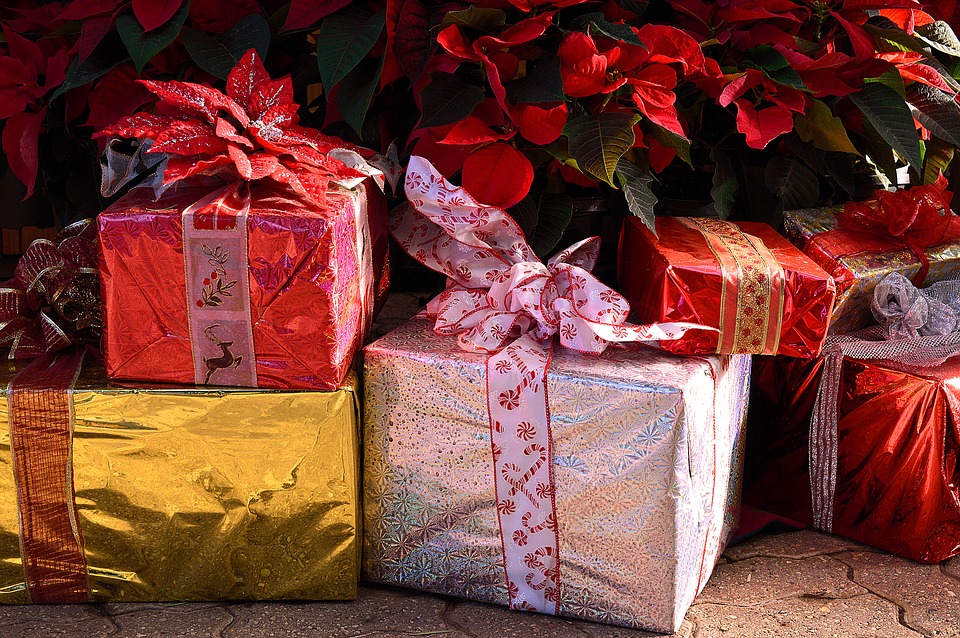 United States
December 20, 2016 6:12pm CST
Hey there, everyone. I felt like writing a Christmas related post on here, and I thought discussing our family Christmas traditions would be a good one. Now please keep in mind that things have changed over the past three years, and this means the traditions may have changed as well. When I was growing up, we always got to open just one presents on Christmas Eve. I don't know why my parents started that tradition, nor have I ever questioned it. My Mom doesn't always have something to give on Christmas Eve these days, but I like to try to give her something anyways. I'm an adult, I can wait until Christmas lol (so can she, but I give her something because I WANT to). My sister and her hubby have a Christmas tradition of the "Elves" leaving the kiddies new PJs on their beds while they are not home (aka, Aunt Tammy wrapping the presents and leaving them there lol). The older three play along for their baby sister, who loves this little tradition. :) Oh, and another tradition is staying up late to wrap everything lol. If I'm finished wrapping, I usually my Mom, sister and brother-in-law with their wrapping, if they need it. And yes, the kiddies leave cookies and milk for Santa (as well as carrots for the reindeer and M&Ms for the elves). Once again, the older three play along with this stuff for their little sister, as she still believes in Santa. For years, everyone (or almost everyone) would get together on Christmas Day. The last time we did that was the Christmas of 2013. We had a small handful of people stop by in 2014 and 2015, but that was it. The majority of us are getting together this year, so it'll be the first time in two years a good chunk of us will be celebrating together. I think that about covers some of our family Christmas traditions. I'm sure most, if not all, of you have your own holiday traditions as well. I hope you all have a great holiday! :) I should probably get back to my work now. My motivation is not where it should be, so I'm just pushing through and getting it all done. See ya! Photo Credit: Pixabay.
7 responses

• Atlanta, Georgia
21 Dec 16
We have that staying up late tradition to wrap, not on purpose tough. I dislike that one because along with the stay up late is the get up early on Christmas day ugh. I am trying hard to break the habit, hope to knock a bug dent in the wrapping today.


• United States
21 Dec 16
The good thing is having all of you together. I like that for sure. I am going to my brothers for Christmas eve. And staying home Christmas. Everyone has their gifts except my brother's house. I will drop them over that night. I can't be entertaining twice.

• United States
21 Dec 16
Gotcha. I'll be home on Christmas Eve, unless I run to a store last minute or something, and then I'll be here on Christmas morning to open gifts with the household. I'll exchange with my younger sister and her bf when they get here to pick us up, and then head to my brother's to hang out.

• United States
21 Dec 16
@tammys85
That is good s well. I am just hoping to have a little me time.

• United States
21 Dec 16



• United States
9 Apr 17
Awe i love the mnms for elves idea! Never heard of that one before. Sounds like a good few days before christmas at your house

• United States
11 Apr 17

• Green Bay, Wisconsin
22 Dec 16
Those are wonderful traditions. I'm glad most of your family is getting together this year. You've given me an idea for a post.


• Green Bay, Wisconsin
28 Dec 16
@tammys85
I don't think I wrote that post. That's what happens when you're having fun on myLot.

• Dallas, Texas
21 Dec 16
I bet you will have a real fun get together this Christmas. From our family tradition, we had to wait until Mom and Dad woke up before we could open any of our gifts but I used to sneak into the living room to look at the presents all over the entire floor. It was awesome!