Short meeting.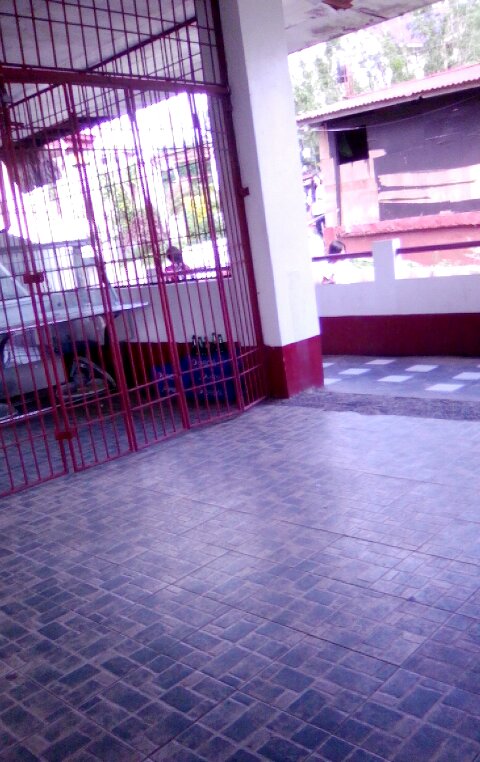 Philippines
December 22, 2016 8:22am CST
"Please come on December 22 for a short meeting, which will start at 9AM". This was the text message that I received on the night of the 20th; I responded and said YES to my clinical coordinator, then I texted one of my colleagues about us to attend the meeting. This morning, she (Ms. CC) texted me saying the other colleagues won't go, so it will just be me and her. Then she texted again saying another colleague will attend the meeting. Punctuality even off duty, I arrived at 8:50AM and waited for my colleagues in the open canteen. (Image will follow later). A new male colleague came. then ms. CC came at 9:50. I told her she is late. The short meeting turned out to be the Christmas party of the college of Nursing. It was 'short' at 3 hours. And i thought the meeting was important. My schedule at home was disrupted; i should not have come if it was the party stated in the text.
8 responses

• Philippines
23 Dec 16
Some people forget that we need to respect the time of others and therefore be punctual for appointments.

• Philippines
23 Dec 16
have i known that twas a Christmas party, i should not have gone to school.Ms. CC, my colleague,, is not so punctual even during duty days, and i also often tell her that her tardiness will be reflected on the students' evaluation at the end of each semester

• Philippines
23 Dec 16
@ridingbet
Your coordinator is not a good example to her subordinates :)

• Philippines
23 Dec 16
@sunrisefan
yes, and i even made a discussion about her personality and attitude, as one who just stares at us when we had those activities for the accreditation of our college of nursing.


• Philippines
23 Dec 16
Oh you are a killjoy , if you didn't attend the Christmas party .


I was all the while thinking that it isn't a meeting she was asking for all of you to come , but a Christmas party .


• Philippines
23 Dec 16
remember the post i made in the defunct Bubblews my lady? where i was side-swiped by the students who played a game and i was 'thrown' far from my seat? that was what i don't like to happen again. knowing the students will have parlor games, i would not want myself to be put into the same situation again, and besides, i do not like to be overjoyed, over-stressed, and i have to think too about my health concerns.


• Philippines
23 Dec 16
@ridingbet
Oh i remember that . So i also remember you shouldn;t get overjoyed or over excited .

I now understand .


• Philippines
23 Dec 16
@SIMPLYD
thank you. i would not want to be in that same situation again. my second time to be confined was last March, i don't want to have a third.



• Philippines
23 Dec 16
i confronted her, my friend, and she just smiled at me. i told her she lied to us, and yet, she just smiled

• Switzerland
23 Dec 16
@ridingbet
This is a childish attitude. Nobody will trust her anymore.

• Philippines
24 Dec 16
@LadyDuck
i agree. maybe also, she thinks because i am way more 'seasoned and older' than her that i might be too straightforward in declining her request. which is so true with my pwersonality


• Philippines
23 Dec 16
that is true. and i believe that is still a lie even though it is a white lie.

• United States
23 Dec 16

• Philippines
27 Dec 16
They should have stated it was a Christmas party so those who were not interested could decide to not come at all.

• Philippines
28 Dec 16
i agree with you. we attended but there was not much to enjoy.


• Philippines
24 Dec 16
merry Christmas to you, pretty lady.

• Philippines
23 Dec 16
Well, I hope you had fun and enjoyed the party, it's only once a year I think


• Philippines
23 Dec 16
it is, but what we don't like about it is, (we are part time employees, i for 12 years now) is that we are excluded from receiving bonuses or even 13th month pay. i consider myself tenured now, and yet i don't have that privilege.

• Malaysia
22 Dec 16
That must be very upsetting. They should've made it clear in the first place, especially knowing that it was your day off.

• Philippines
23 Dec 16
it is our vacation for the Yuletide season, and even though it is my vacation, i should still have to be informed what the activity was. but if i knew it was a Christmas party, i would have declined the invite