I lost a special gift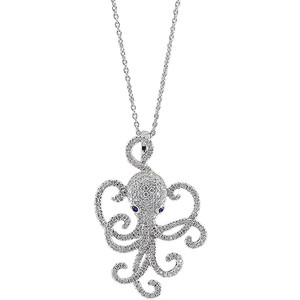 United States
December 23, 2016 3:46pm CST
I spent more than an hour tearing my closet apart looking for it. I'd ordered and received it in November and know where I put it! I found the gift that went with it, a bracelet, but could not find the necklace. After an hour I just sat down and cried.

It was for my daughter in law, a beautiful sterling silver octopus necklace that I'd chosen carefully because she loves things like that. I sat down at the kitchen table where I was wrapping, blew my nose, and looked down and there it was. I had looked all over the table before because the two items had been stored together. It had not been there. And yet, there it was!

I had cleaned off the table completely and examined everything closely before I put it all back. I have no explanation for it suddenly appearing. Perhaps there are mischievous gnomes or brownies in my house! Now to go back to the closet and get some foil wrapping paper. It had better be there when I get back!!

7 responses

• Italy
23 Dec 16
I thought brownies were square sweets to eat.

But yes, magic happens sometimes, must be some holiday spirit.


• United States
23 Dec 16
Brownies are from a fairy tale I knew as a child. They clean your house and eat leftovers but they do it all while you're asleep. If you do anything to anger them you suddenly find things missing or broken. They're cute but can be vengeful.


• Charlotte, North Carolina
25 Dec 16
We all have weird things like this happens. Sometimes it seems we don't see what is right in front of us!

• United States
25 Dec 16
True, I have missed things that were right in front of me. But I had picked everything up off the table, one by one, because I knew sometimes I don't see what is there. And it wasn't there. Makes me wonder about all the mysteries around us!

• United States
23 Dec 16
Yay glad you found the necklace :)

• United States
24 Dec 16
@masood72
Yes very nice to hear
@dragon54u
found the necklace


• Bunbury, Australia
8 Jan 17
It really is amazing how these things sometimes happen. I'm glad it turned it.

• Onaway, Michigan
24 Dec 16
Glad it was found. I hope she likes the necklace and bracelet.


• Trinidad And Tobago
24 Dec 16
If there are brownies they are very naughty! The same thing happen with my earrings or car keys. I am so accustom that I just go to the corridor and shout to the empty air, "okay, that's funny. Put it back" and a few days later it appears! If there are beings we accept them and co-habit peacefully! Other people are freaked out but I find it amusing.I am not easily scared.