Walking The Lake Front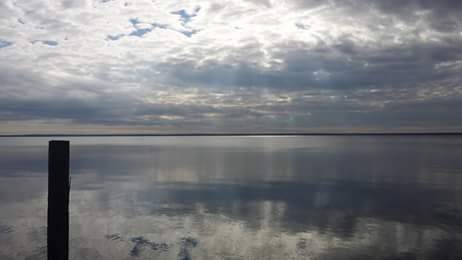 United States
December 23, 2016 4:51pm CST
I love walking the lake front which is just down the road from me. It's so beautiful and peaceful! I currently walk it 1 or 2 times per week - a total of 2-4 miles. (I have included a photo that I took of the lake, isn't it gorgeous?) I am trying to lose some weight and I have been wondering if I am walking enough. Is 2-4 miles per week too little? What is a good, healthy range in miles that someone should walk per week?
7 responses

• Pikeville, North Carolina
24 Dec 16
The lake looks beautiful. At an average walking speed, two to four miles over a week may not be enough. Recommendations I've read indicate 30 minutes or more a day of walking, above what you normally walk, would be beneficial.

• United States
24 Dec 16
Yeah, I figured I wasn't walking enough. I just started walking recently, to be honest, I have been pretty lazy in the past so 2-4 miles felt like a lot to me sometimes. It hurt in the beginning but it doesn't bother me so much anymore, so it's probably time for an increase. I am just trying to take it slow because not only am I not used to it, I have a bad back and don't want to overdo it. Hopefully, walking and losing a little weight will help my back.

• Italy
24 Dec 16
@Angelee_27
Make sure to wear shoes with a little bit of heel, very flat shoes don't help the back much and they also make your calves hurt more. I had bad experiences but I forced myself to keep going because I had to walk home.


• Italy
24 Dec 16
The lake view is beautiful, definitely. I think you should try to walk everyday, you don't have to overdo the first times.

When I used to go to school, I had to walk +3 miles everyday.

I still walk that much when I want to get to the center of the city. I just hate to spend money on public transport.

I don't know what your weekly routine is, but hopefully you have plenty of chances to walk.


• United States
24 Dec 16
I have decided to walk everyday, I just got back from walking and I also walked the past two days. So far so good, I feel great! Hopefully, I will notice some weight-loss soon.


• Canada
3 Jan 17
@Angelee_27
At least walking 30 minutes a day will help you lose weight, but one hour would be even better.

• United States
18 Jul 17
Had to visit a pretty spot where I could visualize some tranquility--- chose your image
@Angelee_27

• Philippines
25 Dec 16
so clear and flat and serene. thank you for sharing this view.