I would like no gift over this gift.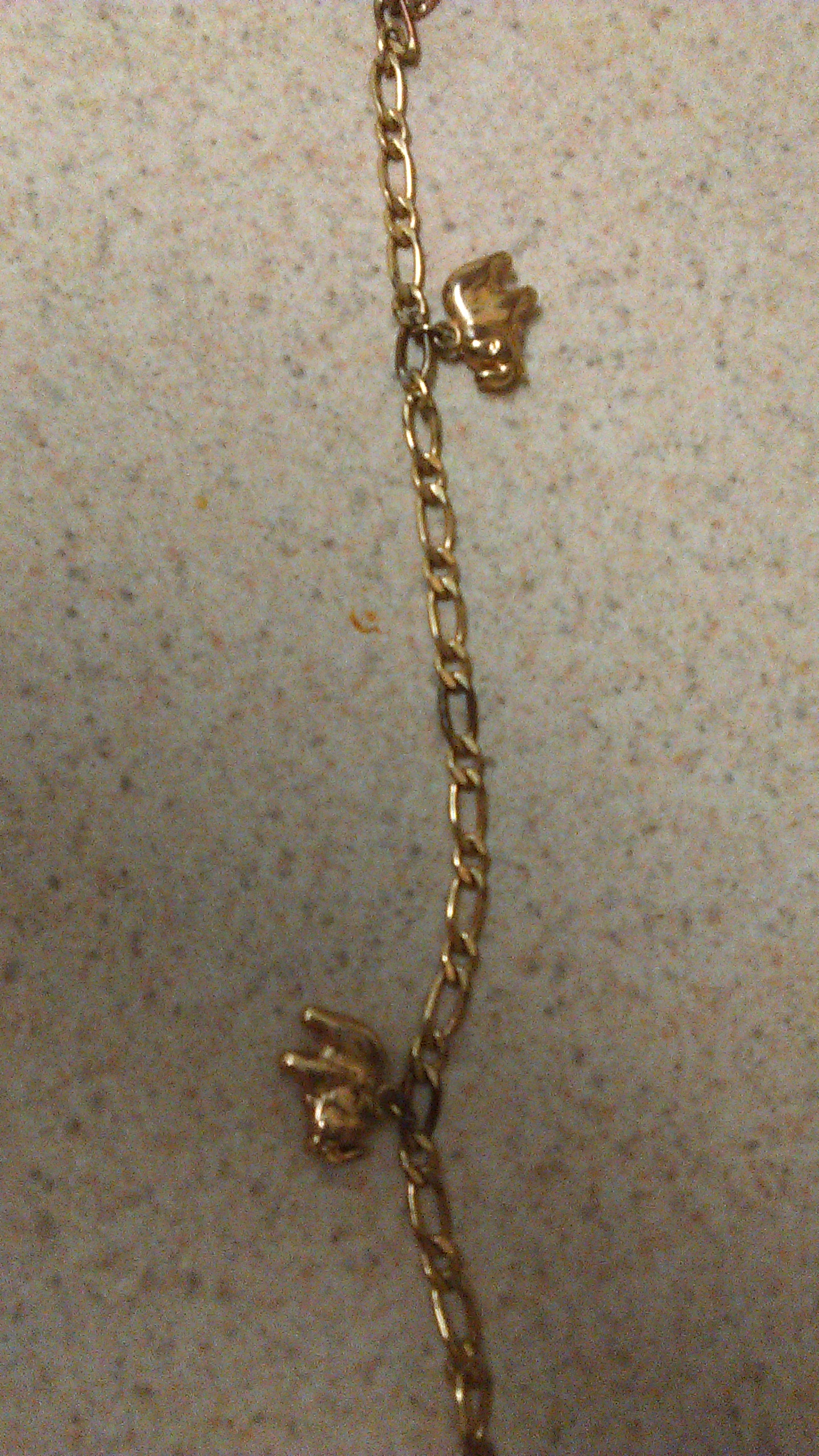 United States
December 24, 2016 12:03am CST
I am going to sit here and think of how it was the thought that counts. Oh well,not much thought went into this tacky gift. I hope you can see that it's rusty already. I showed him what I bought for my friend and told him what I bought others. he was like you go all out for Christmas and your freinds. He then told me how I am a really nice person. Well that was when you should have taken this crap out the envelope. I can't believe anyone could pass this off as a gift. This could not have been something he was giving to me. he can take it and shove it up his azz. I will not be wearing this ever on my body What makes it worse is he kept bragging about buying me a ankle bracelet Baby you did not buy this out no store. A crack head gave you this. How terrible to give me this for my first Christmas gift. What makes it worse is I could not wear this even if I wanted too. My skin bleeds if I wear costume stuff. if I put this rusty mess on I could die. oh hell no I now need to be nice and not say anything. I wish like hell I knew this before buying him a $50 gift.
4 responses

• United Kingdom
24 Dec 16
I would probably give it him back and say sorry but I can not wear such stuff! It needs to be pure like me!


• United States
24 Dec 16
Gary your sweet. I did give it back and he did say he would buy me silver or gold.

• United Kingdom
24 Dec 16
@sharon6345
Well done. You deserve to be treated properly. I hope he has taken note! Have a wonderful Christmas Sharon. Enjoy this special time!

• Boise, Idaho
25 Dec 16
Wow! Some men are very chensy. That's weird. And rather disappointing.

• United States
25 Dec 16
He was very nice though he took it back and promised me a real silver or gold one. I just hope he gets it.

• Boise, Idaho
25 Dec 16
@sharon6345
.....I'd hate to say what I think. I'm glad he at least had that much grace.

• United States
24 Dec 16
I am sorry to hear he gave you such gift. Even a $10 gift card would be much better. He should know you put effort and worked hard for everyone gifts... and he got you a costume jewelry that has already rusted =( No thought has been put in his gift you especially being your first Christmas together.... What did you tell him?

• United States
24 Dec 16
I told him I could not wear it because it was going to break me out. Plus it's rusty. He will buy me silver or gold.

• United States
24 Dec 16
@sharon6345
yeah it's already rusty Let's see if he gets you real gold or Sterling silver

• Roseburg, Oregon
24 Dec 16
He should have gotten you something really nice. That looks like something ypu would give to a child.

• United States
24 Dec 16
He said he found it in his draw and thought to give it to me.