Did you watch your Christmas movie?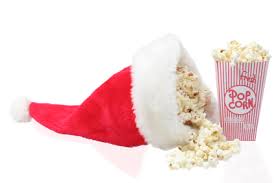 Guangzhou, China
5 responses

• Boise, Idaho
25 Dec
I watched several but all were vintage and dated from the early 30's to the 50's. I enjoy those.

• Boise, Idaho
26 Dec
@youless
......Some were. Others just obscure ones they had on.

• Guangzhou, China
26 Dec
@MALUSE
This is what I found online. With their home planet in danger and no place in the known universe to seek shelter, a desperate crew of miniature alien humanoids boards a human spacecraft in hopes of saving their doomed world. Eddie Murphy stars in a sci-fi comedy that re-teams the longtime comic actor with Norbit director Brian Robbins.


• Oklahoma City, Oklahoma
25 Dec
I got a DVD of "DEADPOOL" Haven't watched it yet.

Directed by Tim Miller. With Ryan Reynolds, Morena Baccarin, T.J. Miller, Ed Skrein. A fast-talking mercenary with a morbid sense of humor is subjected to a rogue experiment that leaves him with accelerated healing powers and a quest for revenge.

• Oklahoma City, Oklahoma
26 Dec
@youless
Yeah. I am not going to 'expect to see a fully satisfying classic drama/adventure' when I finally DO watch it


• Sri Lanka
25 Dec
There are many dramas in local channels for christmas... I watched some.

• Roseburg, Oregon
26 Dec
I watched all of the Christmas movies that I could.