More gift cards than Carter's got pills...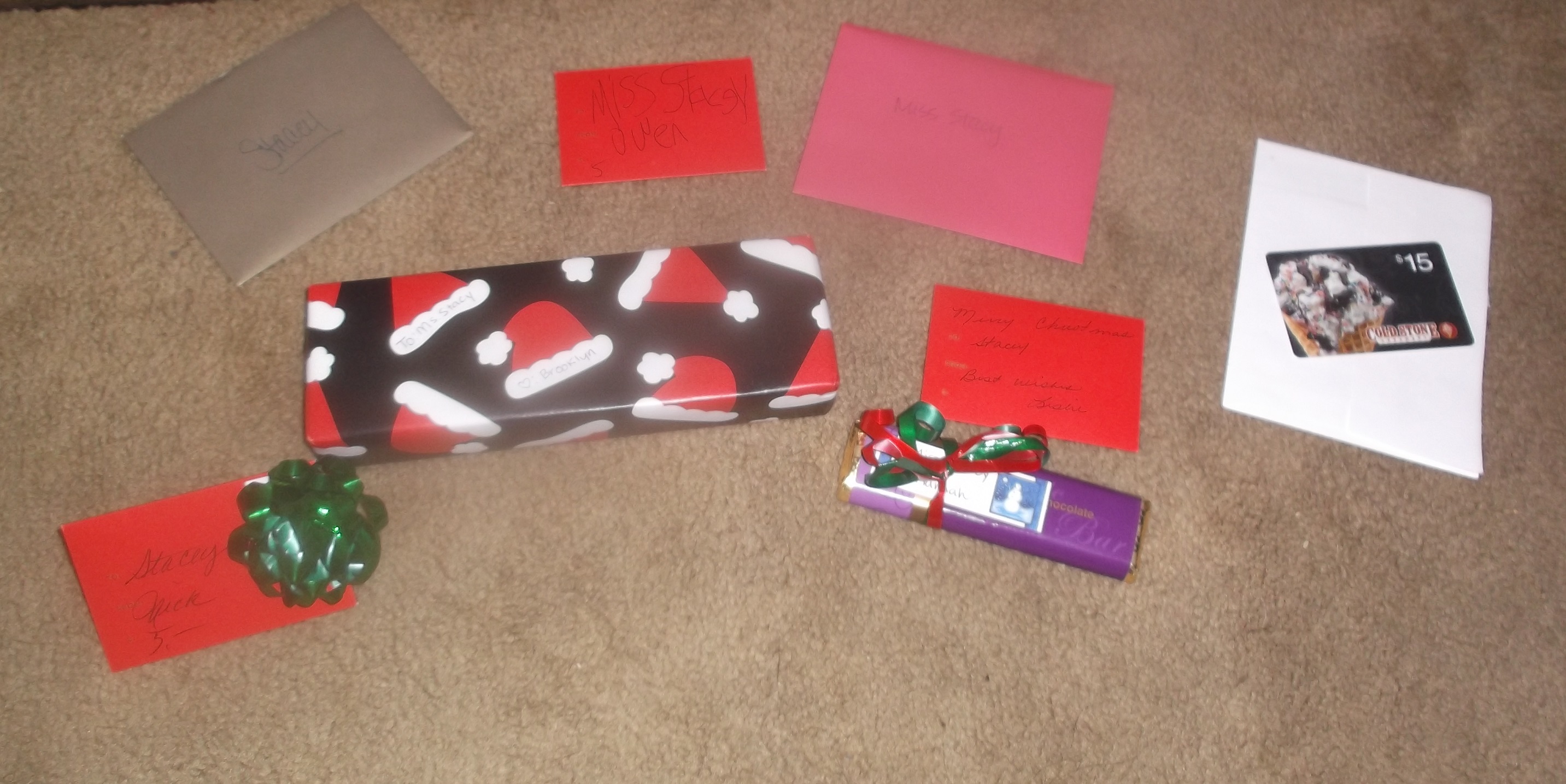 Petaluma, California
December 26, 2016 10:09am CST
The day I went to lunch with my co-workers, my boss gave me gifts from some of the kids and parents when she drove me home. I saved the bag until Christmas Day, and actually almost forgot about it until Mom and I had opened what we thought was all of our gifts and one of us looked at the stuff by the tree and said, "What's that bag?" So, I opened it and remembered that it was the gifts from the kids/parents at work. I recieved five Starbucks gift cards, a Cold Stone gift card, a candy bar and a box of Trader Joe's Toffee Chips. From my boss (who had already given me a "grown up" coloring book and colored pencils) I recieved a $50 Walmart gift card.


So, when Mom gets to feeling better, I would like to take her out to Starbucks and, as Mom suggested, the folks who have been taking me places while Mom can't drive.

8 responses

• United States
26 Dec 16
Aww that's very nice of the gifts you received and giving back to those who helped you drive around with Starbucks

• United States
26 Dec 16
@masood72
good to hear you had lovely gifts too!! :)

• Los Angeles, California
26 Dec 16
I like gift cards. They are called impersonal gifts but better a gift card than a sweater you don't want.

• Onaway, Michigan
26 Dec 16
That was nice you can never have enough Starbucks giftcards. Sounds like you will have a nice shopping trip soon with walmart and your starbucks You could get some bubbl bath and get a beverage from starbucks and enjoy a relaxing bath.

• Charlotte, North Carolina
26 Dec 16
Gift cards are usually the best gifts!

• United States
26 Dec 16
When I get gift cards I share with those I love. I got a Visa card that I will use to take me and the hubby out for a nice meal. We don't do that often so this will be great.