Kai Trusts Us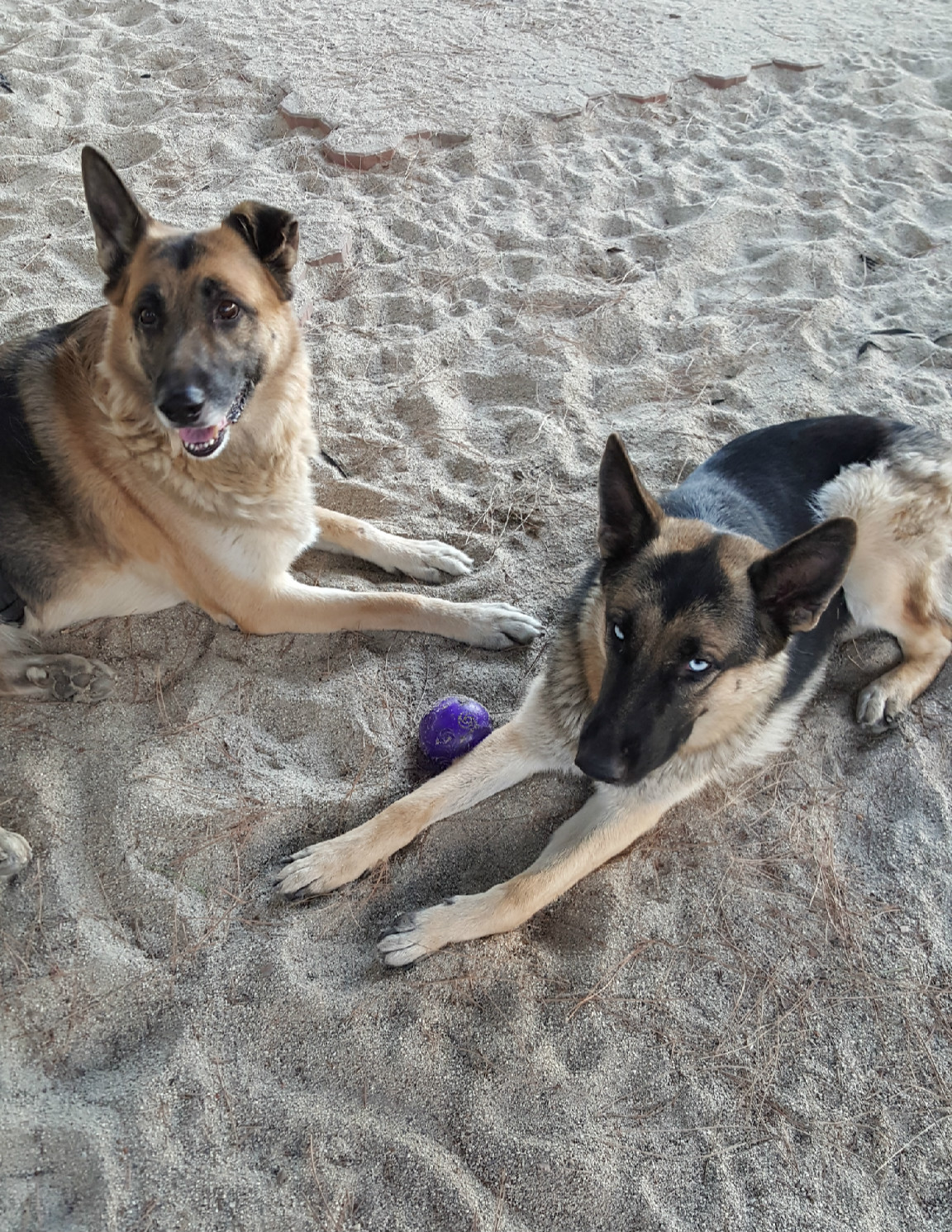 Redlands, California
December 26, 2016 9:28pm CST
I noticed the other day I went to pet Kai and she did not jump. You could always pet her, but could not catch her by surprise. That is when she would jump We are sure had something to do with her former owners. Of course, she finally slept in my bed the other day without leaving when I decided I was tired. Should have realized it then, but some of us are slow.

It happened with Tristan also, but different circumstance. He was such a pain in the ass when he was younger and I was working all the time then. We did not see eye to eye in those days When I decided to go another direction from corporate America. Was able to take him for more walks. On one of them we were walking normally. He decided to stop us. That is when this huge 110 pound dog decided to stand up on his hind legs and put his front paws on my shoulder. I gave him a little love and we continued on our walk. I was wondering what the heck that was all about. Came home and read up on the behavioral action and from what I took out of it was that it meant he trusted me. He was letting me know. Now Kai is finally showing us in her way after 2 years she trusts us also. Dogs are cool
4 responses

• Garden Grove, California
27 Dec 16
dogs are cool but soi are cats loilk7-

• Redlands, California
27 Dec 16
Indeed, cats have their own way also about being cool. lol

• Banks, Oregon
27 Dec 16
Yes, Dogs are awesome animals and, they know who to trust.

• Redlands, California
27 Dec 16
Yep, and not scared if it is not macho enough. I hate people. lol

• Roseburg, Oregon
27 Dec 16
Dog are good at letting you know how they feel about you. What a sweet dog you have.

• Redlands, California
27 Dec 16
Thanks and I think they might be experts. lol

• Colorado Springs, Colorado
27 Dec 16
Always trust your dog when it comes to trusting people.