New Years Resolutions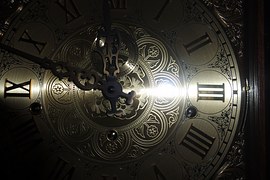 Rochester, New York
December 27, 2016 5:09pm CST
My boss at work asked the morning employees what our resolutions were going to be for 2017. Everyone there mentioned saving money or paying off more debt. I said that I was going to practice more gratitude. The funny thing is that he gave me a odd look and just moved onto the next subject. lol It kind of sad how folks don't express more gratitude these days as they would be so much more happier if they did. What are your resolutions next year?
4 responses

• Boise, Idaho
28 Dec 16
I am going to work harder on the sites I work on for gift cards. I hope to have enough for my Christmas gifts next year and a new years dinner at Red Lobster. That is my goal.

• Rochester, New York
28 Dec 16
That's a great goal to work towards. For Christmas next year i'm getting some big hat boxes and am going to fill them through out the year for the family. Then come Christmas all I have to do is wrap them up and give them to their new owners. that is another one of my goals for this coming year.

• Boise, Idaho
28 Dec 16
@LisaSteinmetz
......Good idea. My BFF did that one year and the kids had a truck load of toys and clothes by the time Christmas came around. Takes some discipline to do it though.


• Rochester, New York
28 Dec 16
I know I thought it was weird too since he's always talking about being positive and stuff like that. lol

• Rochester, New York
28 Dec 16
I guess he wasn't expecting that answer from me since everyone else talked about money.

• Delhi, India
9 Jan 17
There is nothing wrong in making a resolution regarding practicing more gratitude. Showing our gratitude to others is a positive trait and it makes others happy. I am not clear why did your boss not appreciate you on this point. For your question - I do not go for any irresolution in the new year because I know I may not adhere to my resolutions.