IVF fiasco - 26 women likely fertilised with sperm not intended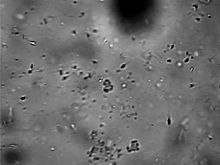 India
December 29, 2016 3:19am CST
Reports have it that there is a possibility that 26 women have been fertilised using a wrong sperm due at a Dutch Clinic, to an administrative error For more on this you can visit the link https://www.theguardian.com/society/2016/dec/28/ivf-mix-up-wrong-sperm-may-have-fertilised-eggs-of-26-women What is your reaction to this?
5 responses


• India
29 Dec 16
It would sicken me and would hate what grows inside me


• United States
29 Dec 16
@allknowing
Me, too, but we'd probably love it once it was born.

• India
29 Dec 16
@DianneN
That goes without saying. It would not be fair to hate that little thing as it is not its fault.


• Trinidad And Tobago
29 Dec 16
That's a terrible mistake to make. I would be angry. What will happen now?

• India
29 Dec 16
How these women will take it if it does happen one really does not know. Suffice it to say that it is a matter for great concern. Imagine someone fathering 26 kids (lol)

• Canada
29 Dec 16
I would be one angry woman if it was me... How in the world could they make a mistake like that!

• India
29 Dec 16
Unforgivable by all standards. Pity those women who may have to go through with this.


• India
29 Dec 16
There is the possibility that all these women would have been fertilized with sperm belonging to one man

• Bunbury, Australia
29 Dec 16
I guess there are always going to be the occasional mistake whatever the area. It would be pretty devastating though to the women concerned.

• India
29 Dec 16
If I were one of them and I knew there was this error I would abort.