Are we looking towards an attack ?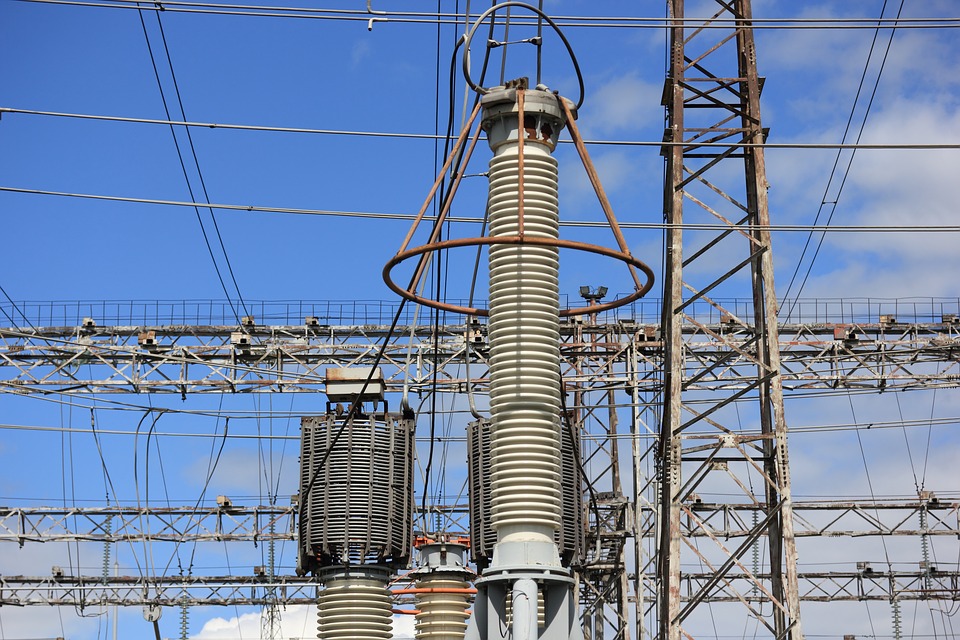 Greencastle, Indiana
December 29, 2016 10:32am CST
Well folks leave it to Obama to throw ALL of us under the bus by what he just done to Israel a few days ago Thanks Obama as if times weren't HARD enough for us to survive you do THIS. So now what do we do? do we wait & SEE what's going to be happening in the next 30 days when Trump takes Office or do we go into survival mode & get ready for ANYTHING & prepare. I don't know about anyone else but ME I'm not one to do the wait & see game I get ahead of the game & do what needs to be done so I'm preparing for the worst just in CASE something happens. Like for say someone knocks out the grid THEN what do we do? we can't pay for anything we can't communicate with anyone we can't cook, it's time to think ahead & get ready for the worst now. We need to think about what will happen if we should LOSE all the power we rely on as in the next 2 weeks (& run a drill) on are you ready to live off the grid & can you SURVIVE off the grid HUM? How many of you are preparing to live off the grid if we so happen to lose our power source? with no way to cook or talk on the phone or buy stuff or go anywhere don't think it can't happen cause it CAN. People are going to go into a frenzy in a matter of hrs & FREAK out cause there won't be any way to know what's going on till it's TOO late it's going to be a dog eat dog world to survive the best they can. You had better be thinking what to do & how to survive a head of time WHILE you can cause if you DON'T you gonna wish you had of & it's going to be TOO late better SAFE than sorry is what I always say.

Those that don't like listening to the news well I hate to say it but I think you really need to be tuned in to be on the safe side & ready cause if you don't then I hate to think what could happen to you next. We all rely on the grid for a LOT of things we take for granted till it's GONE then your like OH CRAP now what do we do we weren't ready how do we do this what do we do to stay cool or warm or eat OH NO. Do a test to see how well your survival skills are if you should lose power try it for a week to see how you will react to losing power turn off ALL your power (flip the main breaker) & go about your week without power. Make a list of the things you rely on EVERYDAY what you use & do like your stove your hot water heater you Microwave your fridge your cell phone your LAND line your a/c your heaters your lights all of it. You may think I'm going off the deep end but no I'm not as of YET I'm just trying to get you to think a head of what COULD & MAY be happening before it's too late & your not prepared for it that's just me. Take time to listen to this SHORT video on what is being said here think about what I am telling you & what would you do if we lose all our power the MAIN thing we ALL rely on every single day in our lives.

-

-

-

-


John Bolton tells you exactly what he thinks about Obama's latest move.
4 responses

• Perth, Australia
5 Feb 17
@sugartoes
This world is just beyond repair now. If a war does happen or doesn't happen, there are too many things going on that is showing signs of this beautiful world crumbling anyway.

I don't even know why NASA is looking for a new planet for us when we can't even look after the one we are already on.

• Greencastle, Indiana
6 Feb 17
@VivaLaDani13
I hear ya & I know what you mean I can't argue with that but I just keep looking for the GOOD days & times we USE to HAVE.

• Greencastle, Indiana
6 Feb 17
@VivaLaDani13
yep they right & times now have put ALL our lives at stake.

• India
6 Feb 17
@VivaLaDani13
NASA is looking for another planet so that we could destroy that one too. There are gazillion heavenly bodies out in the space. Have to make use of those somehow!


This is it


• Philippines
29 Dec 16
All of us had been under the threat of some kind oh an attack after 9-11 not just the U.S. Better start thinking and patterning your daily life like a prepper, same way I do, depending on what kind of threat that is most likely to occur in your particular area

• Greencastle, Indiana
29 Dec 16
@louievill

you got that right that's what I'm doing as we speak everyday

• Philippines
29 Dec 16
@sugartoes
so are you a prepper? I am but in a way that is appropriate from where where I am and your prepping might be different from where you are. I would sort of disagree with Netanyahu's statement that things should be settled outside the Security council cause it renders he U..N. Bulls...a small country like ours brought our case against a stronger and much more powerful nation and won. Doing so would pave a way to make it ( the UN) just another impotent League of Nations that opened a possibility of a global conflict Whatever it is our Governments are doing " frankly my dear, I don't give a damn"

, we are not privy to their under the table dealings so much better to prepare on our own with our families and prepare for whatever threat we perceive is most likely to happen at where we are.

• Greencastle, Indiana
29 Dec 16
@louievill
well I wish you all the best with what your doing & hope everything works out for the best for you all there



• India
16 Jan 17
Sigh! It's either war or talks of war whichever direction you see.

World is f*****

• Greencastle, Indiana
16 Jan 17
@Daljinder
GOD I hope not cause there's a lot of HOPE still ahead if EVERYONE would just work together & put a STOP to all the hate.

• United States
29 Dec 16
@sugartoes
The sad part of it is that those sanctions will cause a trade war that escalates into a real war.

• Greencastle, Indiana
30 Dec 16
@Berniezeitler
that's what I'm talking about & that can mean ANYTHING under the sun on us