Fit Bit for Christmas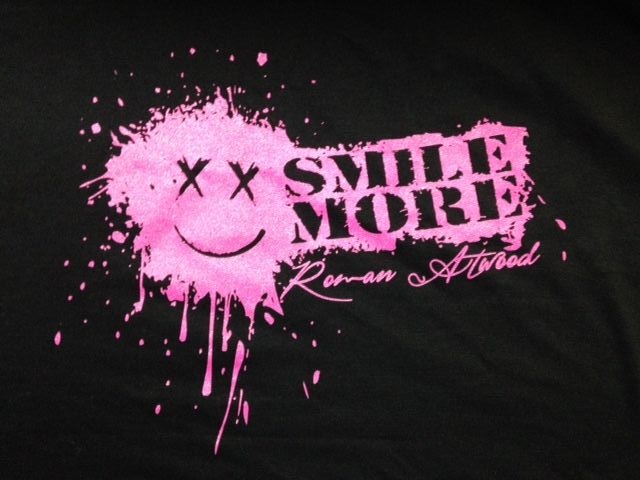 Orangeville, Ontario
December 29, 2016 4:06pm CST
I got a Fit Bit for Christmas. It's really kind of cool because it's set up on my phone and tracks my exercise, steps, sleep time, whether I get up and move around every 30 minutes, and I am adding the amount of water I drink as well. This is motivating me to reach the goals I set for myself. Somehow my "steps" was set at 1500. My Fit Bit vibrated and my phone lit up alerting me to the fact that I had hit my goal. How it was set at 1500 I don't know. It should be 10,000. Now that's a harder number to reach when I am at home all day. I don't think I will reach it but it motivates me to do so. Most importantly is getting up and moving around. So it tracks how much movement I do throughout the day. I'm hoping this will get me healthier, along with my online trainer. He hasn't been online lately but I did a whole exercise routine myself yesterday - 100 push-ups, 100 reverse crunches, 100 jumping jacks, and 100 squats. Today all I have done is 25 jumping jacks.... but I just finished getting caught up on watching my YouTube videos so I can move around a bit more. My daughter has a Fit Bit so she had me add her as a friend. Now we're competing with each other - which is hardly fair because she runs around an airport all day four days a week. We've had some snow so it's not nice driving out there. I'm trying to decide whether to go to the store because I ran out of yogurt, a staple in my diet. (I'm not counting calories by the way; that's too much work). Too bad they don't have a tracker for working on my novel. Oh yeah, it's called a clock.

I will, hopefully, get to that in 2017.
10 responses

• Canada
29 Dec 16
I have a Fitbit. I love it. It motivates you to move more and keep active. It is a great little device.

• Canada
30 Dec 16

• Canada
30 Dec 16
@racpell
thanks..I will definitely check it out.

• United States
29 Dec 16
I refuse to buy a gadget to motivate me. I have to get the motivation from within and lately I find that to be a difficult task. I am glad that it is working for you though. One of my friends has one and she likes it too.

• Orangeville, Ontario
30 Dec 16
I think hooking up with friends makes you push yourself as you tend to challenge each other and try and best the other one. I can't best my daughter with steps because, as I said, she works in the airport and is constantly on the move. But at least I can try.

• United States
2 Jan 17
It sounds like just the ticket for you, but I would not want one. I do try to improve my fitness, though. I just would feel creeped out about it watching me sleep.

• Orangeville, Ontario
2 Jan 17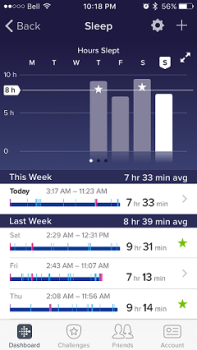 It's not "watching" me. I think it monitors heart rate and movement. Somehow it knows that I have a restless sleep, which is true. I have fibromyalgia. Fibromites do not get into deep restorative sleep. I've been telling people this for years. Now I have proof to show people. For example, Friday night I went to bed at 2:43am and woke up at 11:07 am for 7 hours and 13 minutes of sleep. But I was awake 5 times and restless 24 times for a total time of 1 hour and 11 minutes of awake/restless time. There is also a colour coded bar graph where dark blue is asleep, light blue is restless, and pink is awake. I'm fascinated by it. I have attached my graph here. I sleep anywhere from 4 hours to 6 hours to 9 hours a night. So I indicated during set up that I sleep an average of 6 hours a night and my goal is to sleep 8. The graph shows where I reached my goal with the star.

•
30 Dec 16
Nice device.I think you should take the motivation wherever it comes from.


• United States
29 Dec 16
I love my fitbit, I have the Flex2 and I am now tracking my sleeping as well as the time in the pool.

• United States
30 Dec 16
@patgalca
Wow oh wow that is bad, last night I had 8 hours 59 minutes, 1 up and 5 restless. But honestly I still feel tired today.

• Orangeville, Ontario
30 Dec 16
@BelleStarr
What I noticed that I may be doing wrong is not putting the exact time I went to bed. If I put 1am and end out going to bed at 1:30, the time spent doing stuff in that half hour will be considered restless sleep. I have gotten over 8 hours and just under 8 hours the last two days since I hooked this up and I'm still tired, but that's the madness of fibromyalgia. You can sleep but it won't be deep restorative sleep so I still feel tired.


• Canada
29 Dec 16
No Fitbit to motivate me. I just need to get up and get moving.

• Bunbury, Australia
29 Dec 16
Sounds like you have everything you need to help you maintain a healthy lifestyle.

• United States
3 Jan 17
I think its great to be motivated and able to do something with your daughter. Yes, she is going to do more steps; however, it sounds like a good way for you to do more steps, then you use to do last year. I can't keep up to my young daughter and have no plans to try in 2017. I'm grandma age and had her later in life. She does help me keep up to some of the younger generation things. Your doing great!