His mom accused me of spoiling him.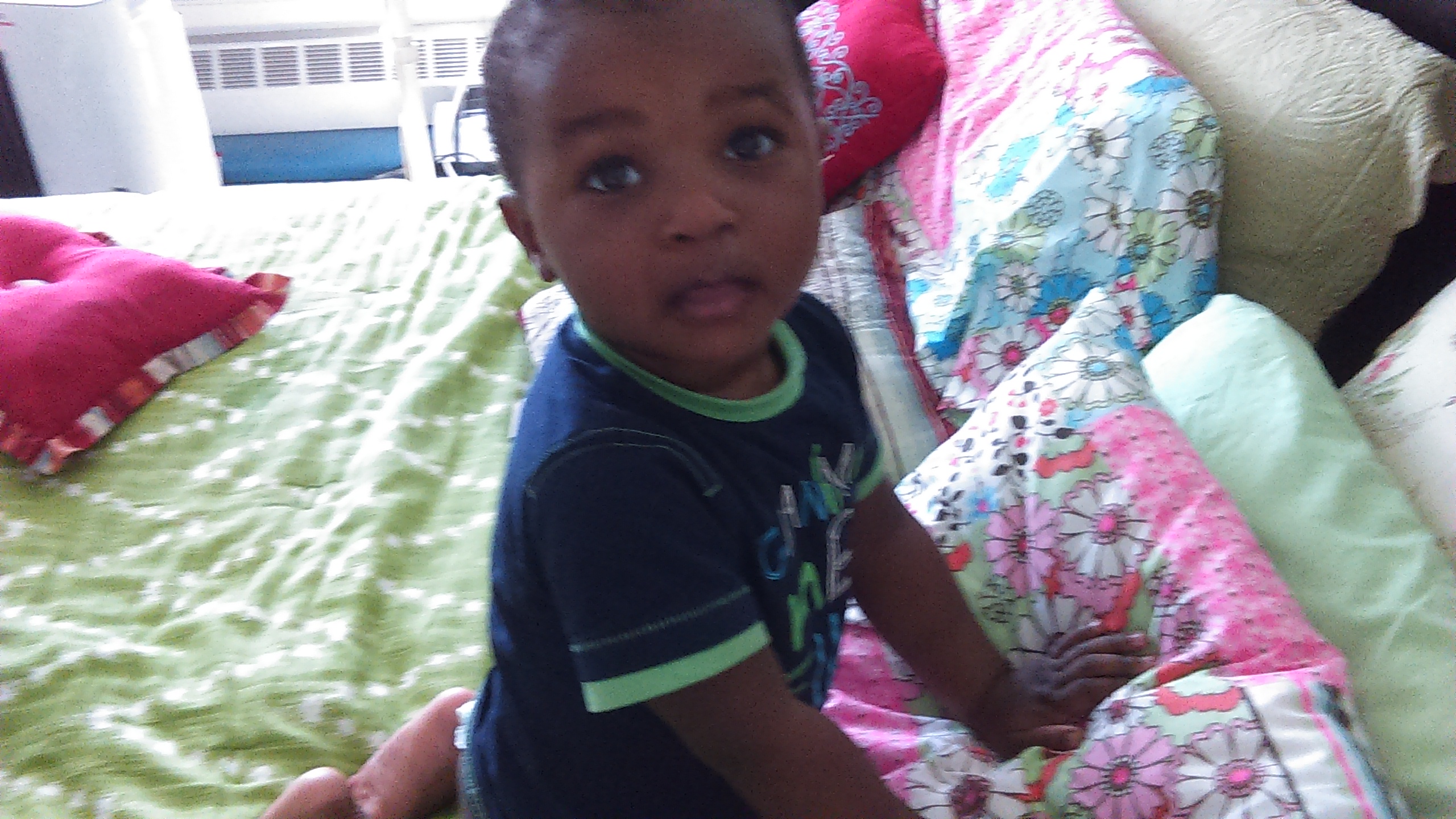 United States
December 30, 2016 2:55pm CST
I love my godson to pieces. I am at an all time high when he is around. I took care of him for ten straight months when he as born.. All his needs I took care of. Now he is two and his mom still needs help. We went to the store today and he touched big bird. He was watching big bird on tv the night before. His mom took him near the door because she had no money to buy it. I got it and paid for it. She did not know that. So as we left I handed him his bag. he took it and said thank you. He was so happy to walk dragging his bag. Soon his mom had to ask for it. Then he wanted what was in it to be taken out. When he saw the big bird he started kissing his mom with joy. She was so happy as well. I am waiting for him to wake to go buy his underwear. He will like the big boy undies I am sure. I am so glad to see him smile. She accused me of spoiling him from a baby. We could not help but laugh. I said who me I don't spoil other people's kids. Oh well spoil on because he will get as long as I have.. I told her if I ever make it big she would have to move with me because he is coming with me.
10 responses

• Garden Grove, California
30 Dec 16
you are so sweet one in a million love the wayyou are hugs

• Boise, Idaho
31 Dec 16
He's so cute! I can see why you feel as you do. And they are only small once.

• United States
31 Dec 16
That is my baby boy from another mother.

• Boise, Idaho
31 Dec 16

• Roseburg, Oregon
31 Dec 16
Better spoil him rotten because he is so cute

• United States
31 Dec 16
Oh that is what I will do.


• United States
31 Dec 16
I think he knows it too. Thanks NJ

• Philippines
30 Dec 16
Sometimes we can't help ourselves. We want to spoil kids as much as we can

• United States
31 Dec 16

• Pittsburgh, Pennsylvania
30 Dec 16
@sharon6345
I spoil my nephew I couldn't be a godparent as i can barely take care of myself.Meaning I couldn't drive him places, but I spoil him with gifts, I got him his biggest gift an electric scooter that has lights on it for Christmas!

• Pamplona, Spain
30 Dec 16
You are being a fantastic Godmother to him and he loves you a lot I am sure too.

• Onaway, Michigan
30 Dec 16
Yes it is a grandmas job to spoil their grandkids. And if you have the money and want to get him things it is your right. My mom always helped me with diapers when I needed them for my kids if it was in between pay periods. My mom always told me as long as I am around my grandkids will not go without.

• Canada
30 Dec 16
He deserves to be spoiled by his godmother. He is a cutie.