02.01.2017-The Hangover Hangs On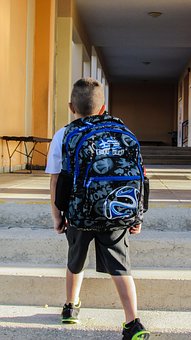 January 1, 2017 9:34pm CST
It's the second day of the new year and it's the first working day in our Familia School. Teachers and students are pouring in rather slowly. Everyone who I met says, we needed two more days to get back into the usual spirit and energy. Yesterday was a day of revelry, fun, picnic , dance to DJ music etc. The hangover seems to hang on in the air. Like every good day the New Year Day has passed and, like it or not, we all have to get into the "duty-mode" as soon as possible? How is it there, friends?
5 responses

• Canada
2 Jan 17
I go back to work on Wednesday after being off for 11 days. The children here to back to school next Monday.

• Peoria, Arizona
2 Jan 17
I never understood how schools in other countries start so soon after the new year. We are normally a week into and they go back to schools. Seems like a very exhausting day for sure

•
2 Jan 17
Actually, Christian schools resume classes sometime on the January 5, 6 or 7. Unfortunately, the man in-charge lacks in experience.

• Peoria, Arizona
3 Jan 17
@franxav
but it still seems that school's all over do it haha it must be hard on parents that might have had a bit too much fun.

• Bunbury, Australia
2 Jan 17
Our children are all on school holidays till early February. It is summer here.

•
2 Jan 17
On the hills, like in Darjeeling, where winter is severe, schools reopen in February.

• Canada
2 Jan 17
Yes, you do need time to recover from all the revelry of the holiday season