Will you go in debt for Christmas

United States
9 responses

• India
26 Nov 06
Hmmm that is sad ... i dont think i could accept it either !!

• United States
3 Dec 06
Why is pulling out a credit card sad? It doesn't mean the person is in debt. I pay for almost everything with my credit card, but I pay off the entire bill every month. But it is sad to buy things you can't afford. I have friends whose kids have asked them for the latest video game players and games, about $400 or more--is this really something a teenager has to have a parent buy for them? I think the kid should save up his or her own money and buy it themselves.


•
21 Dec 06
Lol, funny you would ask this question. Well, for me it is all a matter of definition. Well, I have yet to receive my wages (I started working early this month) and the company I worked in has yet to complete processing my payment method (via banking in to a bank account). I just got a call yesterday saying that they would only bank in my wages after new year :( And I thinking that I would get my wage, loaned some cash from my dear wife to buy myself a hp :D So monetary sense, I am in debt. But if you look at the picture in the whole, am spending money that have yet to reach my hands, thus, NOT indebt.. lol.. What do you think?.. Would you consider me to be indebt or not?.. 0.0

• United States
31 Dec 06
Hmmm -- good question. From my perspective, I would say if you owe someone money you are in debt. But then again she's your wife and if you live by the mantra of "what's mine is yours, and what's yours is mine" then maybe you aren't really in debt. Good response -- Thanks!

• United States
5 Dec 06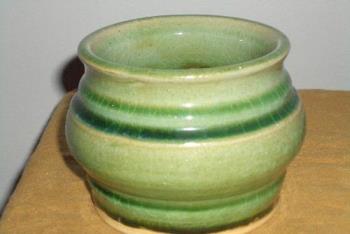 Since I'm scarily close to not making ends meet, I'm making a lot of my gifts this year. Some people think it's juvinille, but the things I make are very nice. Candy boxes, brittle in tins, eye pillows you can heat in the microwave, neck pillows, paintings on tiles, ceramic pieces and more...



• United States
3 Dec 06
No, my husband and I never spend more than we can afford, I try to spend a certain amount each year and not go over, sometimes I go over a little, but never to the extreme of going into debt, it is not worth it.

• United States
3 Dec 06
No, I wouldn't ever go into debt just because it's Christmas! Christmas is supposed to be about love, sharing, caring and family. (And of course, about celebrating the birth of Jesus.) One of the best Christmas memories I've ever had was the year my Dad was severely ill and had medical bills up the wazoo. I suggested we draw names, but he wouldn't hear of it...he wanted each of our children to get gifts, and us too. We knew he couldn't afford a lot, so we all got our heads together and told him that we were going to have fun and set a gift limit. Only one gift apiece, and anything purchased had to be $5.00 or less. Even though he was ill, he made birdhouses, they were beautiful, he had lumber and nails and paint, so it really didn't cost him zip! We had more fun that Christmas. I got a lawn chair that cost my sister-in-law $3.00 new...we all laughed because it was the kind you take to a game and strap it to your butt. The laughter and goofiness we had that Christmas was priceless! Two months later he passed away. We still all have the big beautiful birdhouses 10 years later, and we all remember that Christmas as being one of the most fun. It's not the money spent on a present that makes the Christmas memories...it's the family!

• United States
7 Dec 06
we dont use credit cards so we buy only when we have it.