Happy New Year 2017!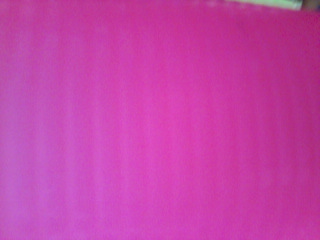 United States
January 2, 2017 10:55am CST
Happy New Year! How was your New Year's Eve and New Year's Day? I hope no matter what you did, that you had a lovely time! I am thankful for all the invites I got to go out NYE - (5 total) , however I stayed in. Very large crowds upset me, and I am scared of drunks on the road later. Additionally at some of the events, it would have been only the host that I knew, so maybe not the most comfortable. Of course, how else does one meet new people? Anyway, I stayed in with my parents. We watched the "Twilight Zone" marathon and the ball drop. I made it up until midnight even though the after effects of a head cold kept me a bit more subdued than usual. New Year's day I stayed with my parents, we went out to eat and a fantastic restaurant, came home watched TV. However today I am feeling totally well - and it is back to the grind. I have some goals in - I'm calling them goals, not resolutions this time - and will share those once I get a more cohesive grip on them. Tell me about your New Years activities and goals Photo: Mine
8 responses

• Philippines
2 Jan 17
Good that you stayed safely at home, I do not make new years resolutions, promises are meant to be broken so I would just strive to make this a better year.


• United States
3 Jan 17
I like your outlook there... as long as we strive to be better I think is a good one

•
2 Jan 17
Will just be doing what I've been doing in the past.

• United States
3 Jan 17
Ah yes, I think that will more or less be the story for me too

• Los Angeles, California
2 Jan 17
Happy New Year on your first post of 2017.

• Green Bay, Wisconsin
2 Jan 17
I'm glad you had a good New Year's Eve and Day. I stayed in and went to bed early, even though I intended to stay up late. The problem with holidays is you misplace what day it is. When I realized it was Saturday, I had to get to bed early or miss church or the possibility of missing church. That's not an option. So I went to bed early and was up in time for church yesterday.

• United States
3 Jan 17
Oh that's a good point there too. I find that I'm a night owl - so midnight actually wasn't a big thing, though I may change my tune if I needed to be up early. I hope you had a good Church service.

• Green Bay, Wisconsin
3 Jan 17
@FayeHazel
I'm a night owl too. Church was great! We have two services and I like going to the early one, and now that I'm doing coffee, I need to be at the early one. The first service was thin. You could see who stayed up late by how empty it was. I'm sure the second service was packed.

• Preston, England
2 Jan 17
I visited some bars - my goals are the same as ever, find work, sell my writing, find romance.

• United States
3 Jan 17
All the best on your goals, it would be amazing to get published! Finding romance, ah I wish I could help, you and me a like

• Preston, England
6 Jan 17
@FayeHazel
maybe this will be a good year for both of us there

• United States
2 Jan 17
Goals really do sound better than resolutions to me too. Our son and his wife moved into their new condo on New Year's Eve day and the next day. We did light duty since our son's friends did the heavy stuff. I hope they stay put for a very long time.

• United States
3 Jan 17
Oh cool, I'm not just crazy then, ha ha. Congratulations both to your son and wife and you guys. I'm sure this will be a much welcomed chapter for both of you

•
2 Jan 17
Happy New Year! It is nice to hear that you have so much fun. I just stayed home with my baby and my mom.

• United States
3 Jan 17
Thanks! I stayed in with my parents, too. Which was fun.

• Denver, Colorado
2 Jan 17
Well, part of me wants to quit smoking, but part of me doesn't.

• United States
3 Jan 17
That is a huge goal, I wish you all the best no matter which you do