the football match, the journal, and the crazy cat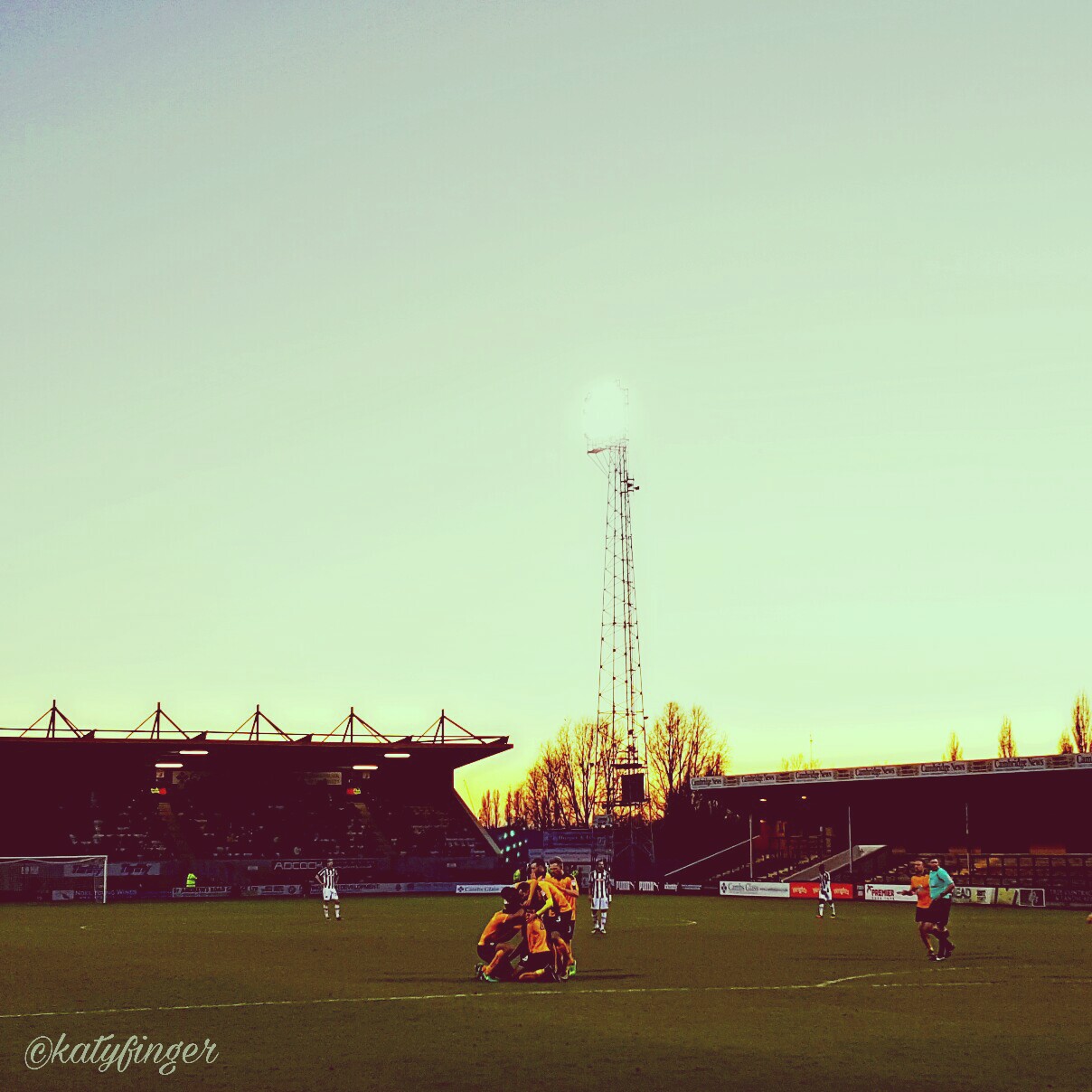 January 2, 2017 6:35pm CST
My boys won their football match, four goals to none. Well, they're not my boys, but ... whatever, they won. Whoop! We went to see them, of course. The sun was bright, the man in front of me was tall and fidgety, and as the sun set the land lost its cheerful glow and took on an air of creepy cold. The Eldest Brother and his family gave me a purple notebook - amongst other things - for Christmas and I am turning its blank pages into random bits and pieces of my day. I'm sure that the novelty will wear off rather quickly, but in the meantime I'm endeavoring to get a bit done every single day. It's not a diary, just lists and ticket stubs, random ideas, miscellaneous thoughts, things I may have heard, weight I may have gained. Normal and ordinary. Today it mentions that I nearly lost my balance on the football terrace. I felt woozy and odd for most of the match and a couple of times I nearly collapsed, or fell, or drifted into a state of something resembling unconsciousness ... but I didn't. I just nearly did. And then the world went a bit lopsided and I just managed to stop myself falling with some crazy dance steps. Tomorrow is my last day of freedom before returning to work on Wednesday, but the last two weeks have passed by in such a blur of pain and stuffed belly and Tramadol, that I honestly do think I deserve two more weeks off just to recover. Qyzen cat went crazy tonight. Crazy cats are so wonderfully funny. He brightens up my day with his madness. *smile*
5 responses

• Ireland
3 Jan 17
@poppylicious
Pain? Stuffed belly, Tramadol ... quite a potent concoction.

• Hangzhou, China
3 Jan 17
Congratulations to your boys.

• Preston, England
3 Jan 17
nice for you that your team did ok - hope there is no more dizziness

•
4 Jan 17
There hasn't been, but we didn't go out yesterday so today will be the Big Test. :)

• Preston, England
4 Jan 17

• United States
3 Jan 17
I hope your woozy feeling is nothing serious. Congrats to the boys!

• Sutton, England
3 Jan 17
I used to keep a notebook with random ideas that could be used at a later date. You really have suffered over the festive period. I hope you start to feel better. Do you get a half term break in February? My cats are funny too and cheer me up if I feel a bit down.

•
4 Jan 17
Yes! I shall start counting down the days till half-term as soon as I know when it is!