Where I Am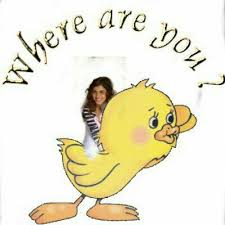 Kingston, Jamaica
January 4, 2017 1:22pm CST
I read, and commented on an item by MysD called "Where are You? " http://www.mylot.com/post/3016940/where-are-you One of the most significant factors of the Internet is that every where is here. I could be in Jamaica or Japan or Johannesburg, and connect to this site, and type as I am typing now. One of the painful aspects of that was proven and is proven, when chauvinistic people assume you live in their country. I recall a comment..."What is with you and all those "U" s. Labour? Colour? The word is Labor, Color... there ARE NO 'U's !!!! Learn to Spell !!!" Another time I had written about an incident and mentioned that the Front Desk Clerk was Keisha... "No Black Woman would ever hold a position as a Front Desk clerk at a 5 Star Hotel!!!" Hopefully, when you know where someone is from one won't make these kinds of embarrassing errors.
5 responses


• United States
4 Jan 17
Those of us who are avid readers, have no problem with spellings of common words here that are a spelled a bit differently, so I suspect people need to read more to avoid leaving ridiculous comments. As for the other remark, totally inappropriate.

• Kingston, Jamaica
4 Jan 17
The 'Keisha' thing was written by an Afro-American, (if that's the term) who does not believe for one second that there are places in the world where the Prime Minister is Black, the Chief Justice is Black, the Commissioner of Police is Black... she is the archtype of Mental slavery.

• Kingston, Jamaica
5 Jan 17
one must be aware of different spellings and terminology. And also the way people see the world. The Black woman in Mississippi could not imagine that in this world there would be a place where the front desk clerk of a 5 Star Hotel would be a Black Woman.

• Italy
5 Jan 17
It is so sad that so many people don't realise that we are all part of a planet and that their village/town/city is just a small place and not the entire world

Those examples that you give are absolutely appalling and just show that globalisation and technological progress have not changed the way too many people think. Their attitude is horrendous - but I am willing to bet that they are religious people who preach about loving thy neighbour and the rest


• Malaysia
5 Jan 17
Those are very immature comments for sure. Some people are not exposed enough to the outside world to understand that things don't only work based on what they know, hence the ignorance.

• Italy
4 Jan 17
"There are no Us, learn to spell" is way too presumptuous!

And the other comment, unacceptable. It must be from a different era, not just a different place.

I don't expect to see many Italians here, that's where I come from. I attempt to guess the nationality by their name, I won't be sure about their location, but a name sometimes helps.

It requires some thick skin to be online but I apologize and forgive quite easily. This goes with the discussion about the endearing terms that may look innocent to some but out of place for others.