Classic Rock Divas - Joan Jett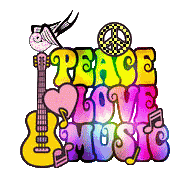 Asheville, North Carolina
January 4, 2017 1:52pm CST
Both a talented guitarist and vocalist, Joan Jett crashed the rock music scene in the 1970's as the lead for the Runaways. She later formed The Blackhearts and it was with this band that her raw and raucous style gained popularity in the United States. I absolutely love her as a guitarist. She was a pioneer in the male-dominated rock music genre and was a force to be reckoned with. The song that sent her career to success is I Love Rock 'n' Roll but my favorite is still Crimson and Clover which came out in 1983. I've shared it below. Who is your favorite diva?

Skip navigation Sign inSearch Loading... Close Yeah, keep it Undo Close Watch QueueQueueWatch QueueQueue The next video is startingstop Loading... Watch Queue Queue __count__/__total__ Loading... Find out whyClose yoni poulin SubscribeSubscribedUnsubscrib
7 responses

• Banks, Oregon
4 Jan 17
I love rock n roll is my favorite. I used to jam out to that one all the time.

• Asheville, North Carolina
4 Jan 17

• Lake Charles, Louisiana
5 Jan 17
Rock divas I admire are Joan Jett and Patty Smyth. I just wish these television sports show would play the music of these rock and roll artist instead of the rappers who could not spit shine the shoes of Joan and Patty and other artists of the 1980s.

• Asheville, North Carolina
5 Jan 17
Nothing in modern music compares.

• Lake Charles, Louisiana
5 Jan 17
@suziecat7
Now I have learned to appreciate the rock and roll artist of the 1970s and 1980s. At least they sang positive songs.

• United States
4 Jan 17
oh!I do not have a favorite.All of mine are diva.

• Asheville, North Carolina
4 Jan 17
Yup - many wonderful divas out there.

• Los Angeles, California
4 Jan 17
Joan was leader of the Runaways but not lead singer which was Cherie Curie. Loved the Runaways. Best rock diva: either Annie Lennox or Chrissie Hynde.

• Asheville, North Carolina
4 Jan 17
Two good ones especially Annie Lennox.

• United States
4 Jan 17
I do love Joan Jett. Let's see, my favorite diva is Meghan Trainer right now, and also Ellle King. Not sure both are divas, but love their stuff.

• Asheville, North Carolina
4 Jan 17
I am not familiar with either of these but I'm off to check them out. :))

• Green Bay, Wisconsin
5 Jan 17
Now I know who she is. I've heard the song Crimson and Clover many times. If I had to choose a favorite female artist, it would be Lauren Daegle. I think that's how you spell her last name.

•
5 Jan 17
Current favorite diva right now- Ariana Grande because of her promising, soulful voice. Hoping she experiments with rock elements in the near future because her vocal talent is astounding.