The Man's Room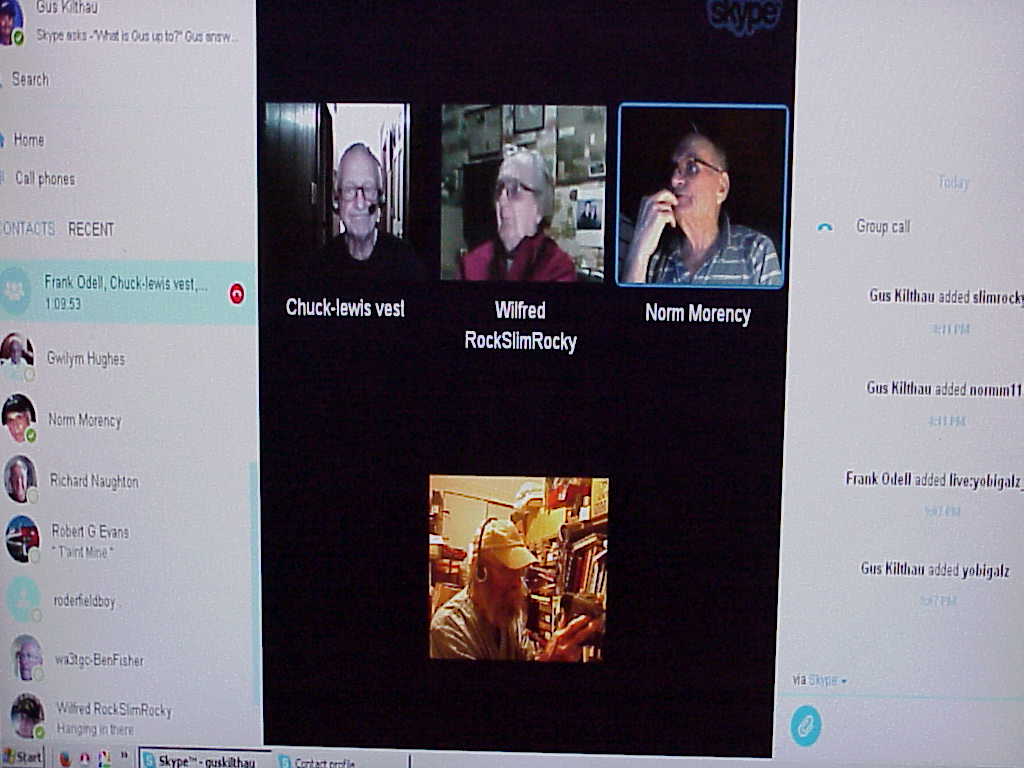 Goodfellow, Texas
January 5, 2017 11:17pm CST
The Man's Room - Many of us Mill Otters (MyLotters) make good use of the "Skype" video-telephone services here on the Internet. Some of my old military veteran buddies and I are also Skype users. In fact, we got together on Skype this Thursday evening for a couple of hours – like a wee little reunion almost. We talked about a lot of things – quite a lot about our various aches and pains because we are all into our eighties. I brought up the tale about the time the military sent me to a small Catholic college for girl students to complete the final semester of college. That year I was the only daytime male student at the college. As it happened, I was beset with a belly problem now and then. At one of those "now" moments, one of the professors – a nun – decided to telephone over to me and inquire as to why I was absent from classes for several days; I explained my belly problem to her and further explained that everything, belly-wise, seemed to be OK "right now," but I did not yet dare return to class because that belly business might flare up if I returned to class too soon. "Sister Marie, all of my classes are in the science building – and the nearest men's potty room is four buildings away from there." Sister Marie told me to report in to her office the next morning. "We will take care of that little problem for you, Gus." I did as Sister Marie had directed. She and one of the pretty girl students each grabbed me by an elbow and marched me up to the third floor of the science building and all the way to the end of the hallway to what had been the Nuns' Restroom. On the restroom door was a cardboard sign, tacked over the original "Sister's Restroom" lettering. The cardboard now spelled out "MAN's Room." Hey – that was ME. Let me tell you, good friends, Sister Marie surely did have a great sense of humor in addition to having plenty of common sense – enough of each of those to cure me of worries over being unable to get to a men's restroom in a timely fashion – and to plant a humorous memory between both of my ears that has remained there these past 50 or so years. Image: Screenshot of four of the attendees at our Skype video conference
3 responses


• Goodfellow, Texas
6 Jan 17
@paigea
- You are so correct; It is amazing to be able to visit with old friends and comrades. We have a regular schedule to Skype it every week; - Gus-

• Goodfellow, Texas
7 Jan 17
@paigea
- Our bunch has a set time for Skyping twice each week on Tuesday and on Thursday evenings at 9PM EST. It has been working well that way for a long time now. -Gus-



• Goodfellow, Texas
6 Jan 17
@jaboUK
- Ms Janet - You are right-on about Skyping's get-together fun. You would probably enjoy most of the "war stories" told to each other by that crusty old crew. We do get into difficulties in the handling of the Skype technicalities in that our memories of facts and techniques of the Skype program are so often forgotten in our old and shrinking brains. I hope that all is going well with daughter, Mia, these days, as well as with you and your nice husband. -Gus-

• Bunbury, Australia
6 Jan 17
Isn't that a nice story? My husband ended up the only boy in a Catholic school and the nun's spoiled him rotten. It has taken me years to undo all the bad habits they let him develop!!


• Goodfellow, Texas
6 Jan 17
@JudyEv
- Ms Judy - Isn't that something else, altogether. I had the feeling that your Vince and I had many things in common, what with the photo-making stuff and all of that, but I never suspected that he and I were both "nunned" to pieces in our formative years. Being the only male student in any school with the nuns being the bosses has its drawbacks. You get called on to do all of the heavy-lifting tasks for the gals all the time. I have to admit that the situation had its good points, however. -Gus-

• Bunbury, Australia
7 Jan 17
@Ceerios
Luckily Vince left school at 15 or he would be even more spoilt.

And yes, it seems you do have a lot in common.