The Bye-Product of the Election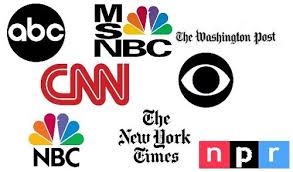 Kingston, Jamaica
January 7, 2017 1:12pm CST
Yesterday I wound up speaking to three different people from three different places and different backgrounds. Yet all three made the statement that they 'no longer believe the media'. It is not simply the bias a station as BBC will invariably dispense when it comes to Israel it is the fact that no broadcasting station came out of this election unscathed. Each station, be it in America or England or elsewhere, exposed it's ability to twist news, to give their own opinions as if fact, and push the propaganda. It will not be easy for any current station, be it radio or television to regain whatever respect it held before their performance during this election.
3 responses

•
8 Jan 17
Medias our eyes and ears. But sometimes just to have a good story they plot it the way they wanted it. But some are still honest and good and not just for the sake of a hig ratings.

• Kingston, Jamaica
8 Jan 17
@diosabella
I've often written about the BBC, the bias of which I know. The point is, if you tuned into XYZZ and did not know they supported AB then you might be fooled.



• Canada
7 Jan 17
There are stations I will not pay attention because they are known for twisting the news. I have a couple I watch and listen too because they do not exaggerate...You just have to test them and see if they are telling the truth or not.

• Kingston, Jamaica
7 Jan 17
Besides those which have a bias which scream from the rooftops, there are those which are a bit more invidious as it takes time to expose them. I don't think any media has been given the 1,2,3 news without pushing in their views.