Sadly .....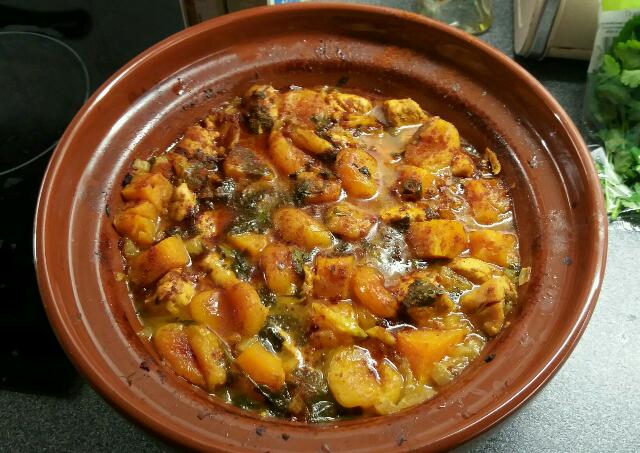 Ireland
January 7, 2017 4:35pm CST
Here pictured is proof of tonight's dinner, a chicken and apricot tagine of mediocre quality. I was quite disappointed. The dessert of panna cotta with a raspberry coulis might well have redeemed the meal but I forgot about it so it's still in the fridge for tomorrow, and tomorrow's another day with its own joys and sorrows yet to unfold.
8 responses

• Canada
7 Jan
Good job. That looks really good.

• Charlotte, North Carolina
7 Jan
Is it a failed recipe or something that was purchased as a take-out meal?

• Ireland
7 Jan
@patzanthony
It was all mine. Take away meals depress me and I have very low expectations of them. When I cook something myself I expect more. Sadly tonight wasn't my night.

• Bunbury, Australia
8 Jan
What a shame your dinner wasn't what you wanted. And fancy forgetting the panna cotta! Never mind. You'll enjoy it tonight.

• United States
7 Jan
I am impressed! The mediocre quality would be much appreciated in this house, since I am a vegetarian and do not cook. My husband, poor carnivore that he is, would love to taste the chicken and apricot tagine, and gauge is marvelous due to deprivation on a regular basis. As for the dessert you have prepared, it would be all mine and I would not share a bit of it.

• El Paso, Texas
8 Jan
It looks good to me, where's the problem?

• Ireland
8 Jan

• El Paso, Texas
8 Jan
Oh, well, I couldn't smell it throu the photo
@xFiacre

• Peoria, Arizona
7 Jan
Not a fan of fruits and meats together but it still looks good. Why was it mediocre?

• Ireland
7 Jan
@desirousdreamer
I don't think the seasoning was quite right and the sauce was a bit thin.