COTU is what he called it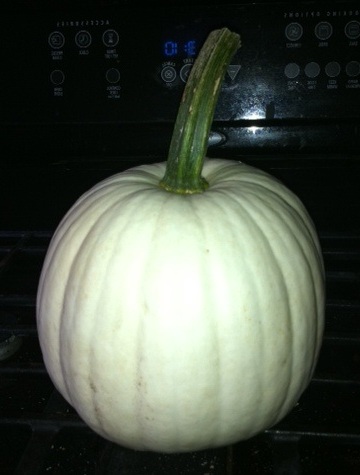 India
9 responses

• New Delhi, India
8 Jan 17
Haha...nice name.. I have never seen a white pumpkin. And there are many vegetables that I don't like and o simply cannot gather the strength to start the list.. Lol

• India
8 Jan 17
Then you need to eat some of those you do not like so that you get the energy (lol)

• New Delhi, India
8 Jan 17

• India
8 Jan 17
@amitkokiladitya
Gp fetch them. What are you waiting for




• India
8 Jan 17
Do you make those pickled onions yourself?

• New Zealand
8 Jan 17
@allknowing
No, I don't like them. I no longer do things like that, They are freely available at the supermarket and he only goes through a small quantity.

• Bunbury, Australia
8 Jan 17
Usually pumpkins of this colour are not ripe but I presume this one is. I like your BIL's acronym. That's very clever. I don't like Brussels sprouts.

• India
8 Jan 17
This is a different variety. It is white inside and it will remain white even when it is fully mature. We all have our own dislikes, I notice.

• India
8 Jan 17
Someone has posted a recipe for brussels sprouts. Thought of you

•
8 Jan 17
I never seen a white pumpkin. I don't think there are any vegetables that I don't like.

• India
8 Jan 17
It's wonderful that you have no dislikes. Vegetables are so essential for our well being each having different health properties.


• Green Bay, Wisconsin
8 Jan 17
It would be easier to list the ones I do like.

• India
8 Jan 17
As long as your needs are met so be it



• India
8 Jan 17
Strangely I do not like certain citrus fruits probably because they do not agree with me.


• Pamplona, Spain
8 Jan 17
Uh oh. There is not one I can´t think of that I don´t like. Probably I will get to think of one later but right now I like most of them. Before I came to live here I did not like any of the vegetables because they were all new to me but now its totally different. I love peas. Have not seen a fresh Pea in ages honest.