The dog known as Jack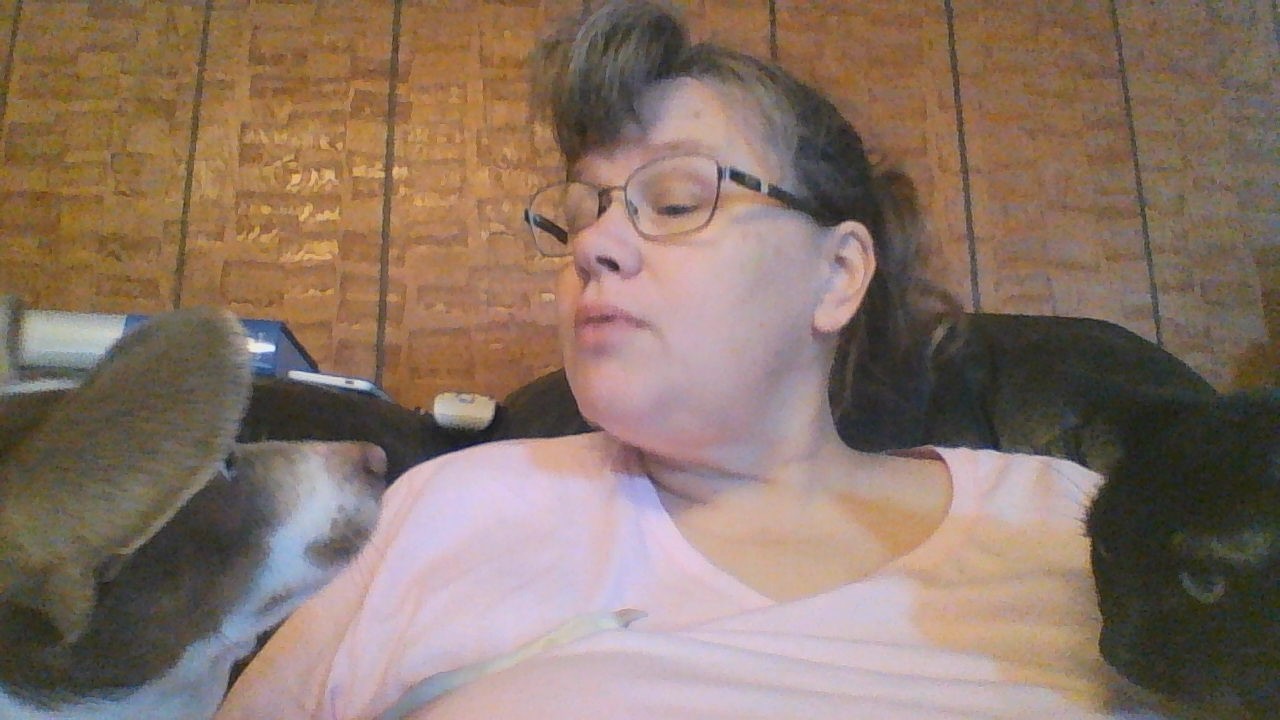 United States
January 9, 2017 11:16am CST
In July I saw a post on facebook from a lady who had a dog show up at her house and she was looking for someone to take as she couldn't keep him. I thought about my mother-in-law who was thinking of getting a dog. Her dog Frankie had passed away earlier in the year. Frankie was a sweet girl who had been a part of the family for a decade. I decided not to say anything as Kathy wanted to wait to get a dog until after we came back from our vacation in August. In September, I saw another post that the lady still had the dog. I thought about it and let Kathy know. We went on a Sunday afternoon to meet the dog who immediately bonded with my mother in law. He got in our van and we took him home. Well, everything started out really good and she named him Jack. Slowly, Jack's issues started surfacing. Jack has extreme anxiety, he is terrified of vehicles and is seemly scared of being abandoned. Of course, he also wasn't housebroken, but that was a small thing. He became to much for her to be able to care for. So, a month later Jack came to live with us. We had to figure out how to get him to our house. Like I said, he is terrified of vehicles and we couldn't just walk him to the van. He needed carried and Kathy couldn't do that and walk safely, He tried to wiggle loose and one of them was going to get hurt. Oh, I forgot to mention Jack hated me and my husband when we decided to take him in, so we couldn't carry him. Kathy was finally able to get him in a carrier and I brought him home. Fast forward two months, he now loves us. Well, he always liked our son Steven. However, with his separation anxiety, I have slept on the floor since he came to live with us. At first, we couldn't let him run through the house because I forgot to tell you, he would chew everything in sight. That along with not being housebroke, I slept on the kitchen floor with him. I now sleep on the living room floor. If I try to sleep on one of the couches, he freaks out and goes into panic mode when I move after he goes to sleep. So, I sleep on the floor with him and the cats. Somehow, no one wants to sleep with my hubby. I thought Jack was going to last night but he didn't. Sorry, this has turned out longer than I expected. Anyway, Jack is now housebroke for the most part. He still has separation issues and barks at his reflection in the windows and TV. He is getting better with other people being around,although he didn't do real good at Christmas when my family was over. He wants to play with the cats and gets extremely hyper still. Right now he is zooming through the house and I'm fine with that as long as he doesn't jump on my sleeping son again. He still has a long way to go, but he's come a long way. I never thought I would own a dog as my son is usually terrified of them and I'm allergic to them. But, here we are adding a dog to the long list of cats we have taken in. Broken and long but there are my thoughts. God Bless
5 responses

• El Paso, Texas
10 Feb 17
I admire anyone who takes in a pup in need especially when they are allergic, I have a friend who has a few cats and would rather get the allergy shots than not have the cats.

• Canada
9 Jan 17
You are an awesome pet owner. I am so glad that Jack found his forever home with you and your family. It takes a lot of time and patience but it is well worth to see the improvements in their behaviour. I hope someday soon you will be able to sleep in your bed again.


• India
10 Jan 17
Don't tell me he does not like cameras either (lol) Would love to see a picture of Jack. You are a wonderful human being who has bent backward to get to where Jack is now. Well done


• United States
10 Jan 17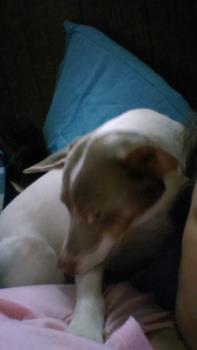 Right now this is the best I have

• India
10 Jan 17
@Autismmom
Thanks. He sure is camera shy. I think you still have work to do.

• United States
10 Jan 17
@allknowing
we definitely do, but that's OK he's a good dog.


• United States
9 Jan 17
I think of my husband often, I didn't sleep in the bed before hand. I have hip issues and I can't sleep well in it. We're getting ready to get a new mattress and hopefully I can sleep in it again, I also don't want to have the drama that can happen with the animals to wake him up. He works usually 12 hour days and he needs his sleep.

• Uzbekistan
9 Jan 17
@Autismmom
A new mattress can work wonders. I have fewer back pains with a new one.