My daughters keyboard arrived today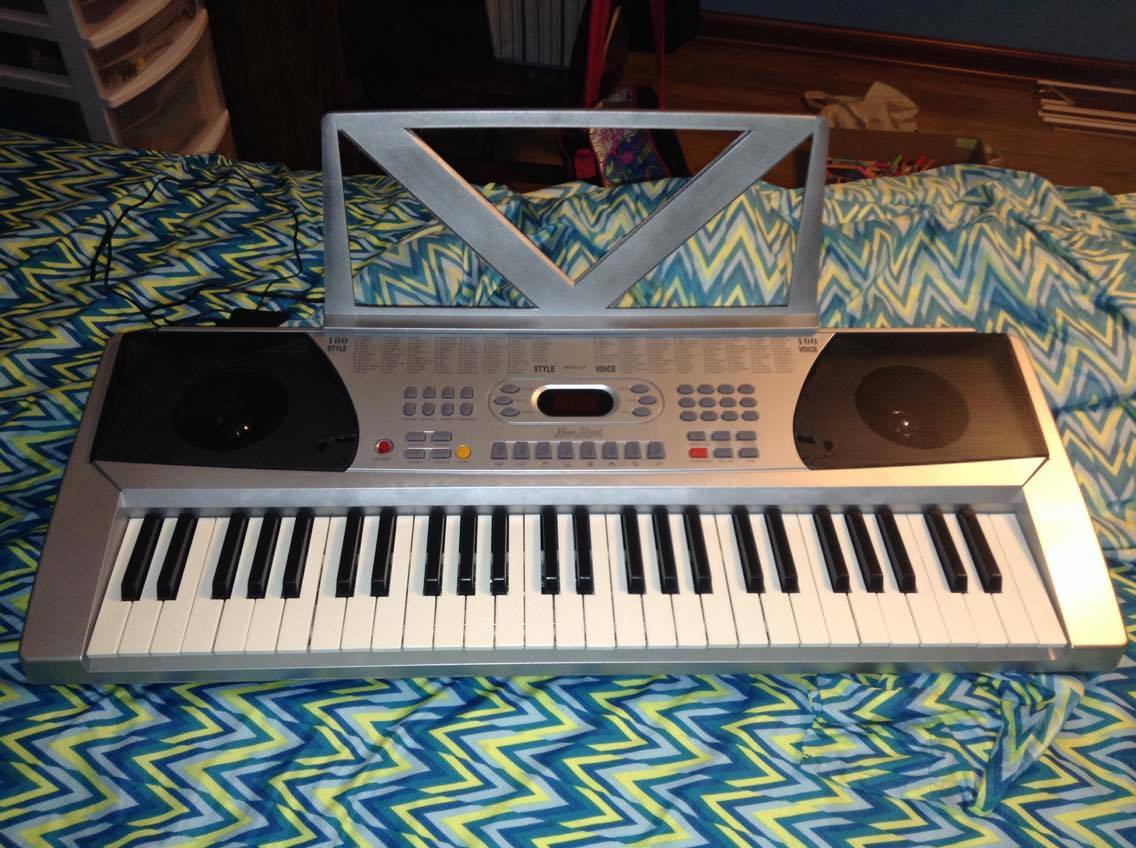 United States
January 9, 2017 8:08pm CST
I was doing cyber school with my son when my daughter got home. She screeched and said her keyboard was here. I looked out on the porch and there it was! She loves it! My son was sad because he didn't get anything. I told him that I was saving up Amazon codes and for him to think of something good that he wants. I was expecting my tablet case and tempered glass screen protector to arrive to but it didn't. I spent time tonight breaking up all the glass (from the window that broke this weekend) and putting into into containers to put in the garbage. I poked my finger in the process and was shocked how much it bled. I went to take it out to the curb and realized I was out of garbage stickers so it will have to wait until the ones I mailed the money for comes in the mail. As I tucked my 9 year old in to bed tonight he asked me to lay down with him and he said that he wished he could spend more time with me. I thought it was so sweet. We spend all day together and he wanted to spend more :)
9 responses

• Sutton, England
10 Jan 17
Love the keyboard and how sweet of your son to want even more time with you. Hope your finger doesn't hurt too much.

• Onaway, Michigan
10 Jan 17
How sweet of him to say that.I hope your son thinks of something he wants so he don't feel left out. Sorry to hear you cut your finger removing the glass from your phone hope it was not to bad and you did not get any stuck in your finger.

• Onaway, Michigan
10 Jan 17
@shaggin
Hopefully you don't order him something and he changes his mind about it once it's already on it's way.

• United States
10 Jan 17
@Tina30219
LOL I wouldn't doubt it as fast as they change their minds. I assume he will choose a video game in the end.


• Philippines
10 Jan 17
Aww that's so sweet. My son always wanted me to lay next to him until he was 10 years old. He couldn't sleep not being next to me. Now, he just wants to be alone in his room.

• Philippines
10 Jan 17
@shaggin
My son is enjoying his privacy since he was 11. Never want to sleep in my room.

• United States
11 Jan 17
@toniganzon
I think thats a pretty good age to stay out of your bed. I wish my daughter would sleep in her own room!



• United States
10 Jan 17
She has been using an app on her tablet to play music on a tiny keyboard. This keyboard is at least as wide as her bed. She is learning how to use it and is loving it. I used to have a really nice one when I was about her age. I asked my mom if she wanted to give it to her for Christmas since none of the grandkids living there use it but their house is so full from my sister being a hoarder that my mother said it is buried somewhere. So I bought her one with my Amazon gift card codes I've earned online.




• Canada
10 Jan 17
It's nice to feel loved and needed by your children. Enjoy every minute of it as they grow up so fast. By the way do you do all your shopping online?


• Canada
10 Jan 17
Awww that is sweet. It always feels good to hear your child say such sweet things. I am glad to our daughter likes her keyboard, it is a nice one.

• United States
10 Jan 17
He came down after about 20 minutes and said his throat was dry. I gave him a drink of water and a hug and told him how sweet what he said to me was. I told him how much I love him and how I wish we had more time together and it wasn't bedtime as well. He gave me a kiss on the cheek and I tucked him back into bed.

• Bunbury, Australia
10 Jan 17
That is really sweet. Kids are so cute sometimes, aren't they?