Just For Fun!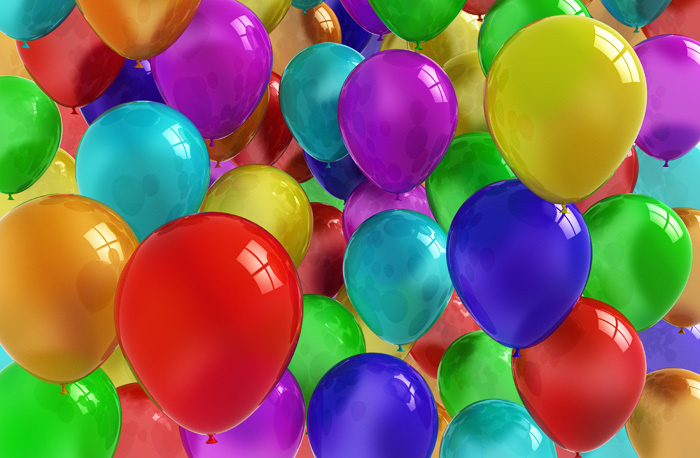 United States
January 10, 2017 1:08pm CST
My husband and I were bored and I prayed for the Lord to give us some ideas for things to do. Well I have a balloon left over from the holidays. So I picked it up and started to bounce it to my husband and we played with it for awhile. You wouldn't believe how much energy can go into playing with a balloon. It broke up the boredom and gave us some much needed exercise. What do you do when your bored? picture by bing.com
9 responses



• United States
19 Jan 17
@Jlyn10
what do you do to keep busy? Hope you don't mind me asking but I'm pretty desperate for ideas. I'm so glad you don't have the time to be bored. I am the opposite I have way too much time on my hands and its making me crazy. I am permanently disabled after 4 neck surgeries and am limited, but there must be something I can do. O God have mercy please show me what to do with this life you've given me as its a gift from You.


• Malaysia
24 Jan 17
@Butchcass4
Well, for one thing ... I have to work in an office and at times, online. And sometimes I have to drive my son for tuition and other school activities. Then I have my bible study and my hobbies. And sometimes I play games on my tablet ... for fun.


• United States
24 Jan 17
@Jlyn10
Sounds like you are a very busy person. Thank you for sharing your activities it gives me ideas. What are you studying in your Bible? I am studying 1 Corinthians with my womans bible studying I go to on Thursday. Then I go to another study Monday nights weather permitting, LOL. Whats your churches name? I see your from Malaysia where is that compared to the United States? It's so cool to communicate with you.




• United States
8 Feb 17
Its great you love to read and knit and go for walks. Good for you its very healthy.


• Canada
9 Feb 17
@Butchcass4
the library has knitting lessons and a knitting group. It is a nice get together

• United States
11 Feb 17
@paigea
Oh Wow thats awesome. I did go to my first quilting group this past Wednesday and it was wonderful. I've never done quilts before. There are many steps it takes to make them I learned one. I'm hoping I'll be able to learn another aspect of it the next time. They meet the 2nd and the 4th Wednesday of each month until summer comes then its once a month. I'm so glad I went I knew several of the women there and the other ones were just as lovely as the ones I know. They just took me right under their wings.



• Cuyahoga Falls, Ohio
10 Jan 17
Read. Go online. Nap. Watch TV or listen to music from the radio.

• Green Bay, Wisconsin
11 Jan 17
That's great. I read, write, or blog here. Or watch television - mostly Netflix.

• Bunbury, Australia
10 Jan 17
I'm more likely to organise my book-shelf or read a book but playing with a balloon sounds fun.

• United States
10 Jan 17
Sounds like fun and exercise combined!!! I read when bored. Always have a good read at my side.