Science and Technology. Good, or bad? Creative, or destructive?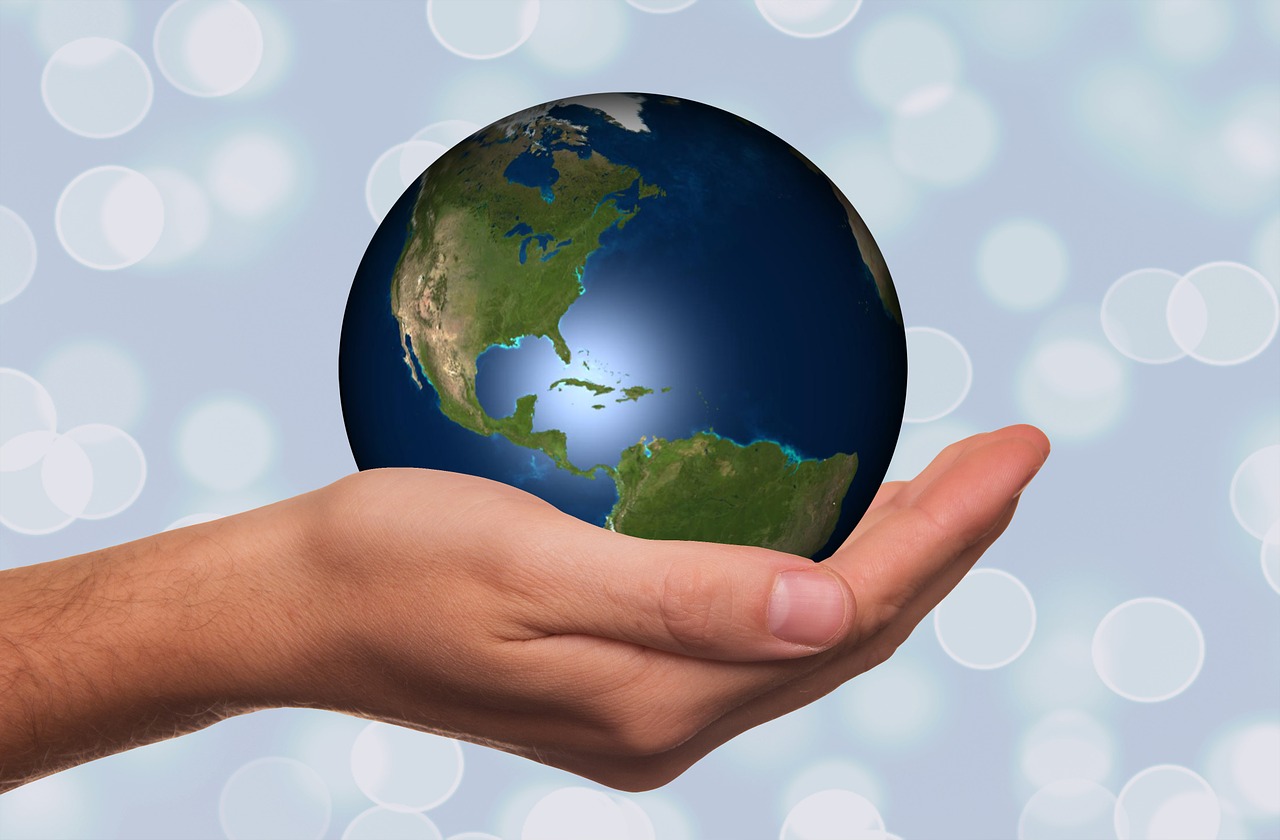 Australia
January 10, 2017 7:14pm CST
I came across this quote from an Aboriginal Elder recently. "Centuries ago, you white folks decided to go the way of science and technology. They will destroy the planet. We hope you discover this before it's too late." Australian Aboriginal Elder And yet science and technology, or the potential of it, has always existed. It is not perhaps then our going that way that has caused the problem, but our abusing of this knowledge to try to change the world, and to be God's of it, not part of it. The right to be right is wrong, and the wrongness of being wrong is also wrong, and so the Aboriginal has his head buried in his own wrongness, but the white man has his head, not so much buried, but over-inflated by his own importance and knowledge. We must stay grounded on our earth, and accept it as being what it is, not change things before we have the higher knowledge of exactly what it is that we are changing. You cannot totally block all progress, advancement, and thinking. We should just be more careful of the outcomes that these can bring to us. For thousands of years people lived without much science, but in the last few hundred years, science has bloomed. This is because we have moved away from the Earth in our thinking and feel that we are big enough to hold it in our hands. We will eventually get tired of, or from, this, though, as the more we try to control, the more we need to know about things, and we can never know everything, and so the potential to destroy is always there. We should walk with kid gloves on then, not in a cavalier fashion, pruning and shaping the Earth, only to our own likes, forgetting that it was the Earth, that mostly shaped us. What do you think? Has science and technology benefited, or harmed, our World? Is progress through science ultimately good, or bad for us?
9 responses

• United States
11 Jan 17
I see science and technology as a wonderful thing. We have come a long way. As a matter of fact, technology is always looking for way to make our lives greener. Trying to find new ways to not use fossil fuels and make the planet a better place to live. I never saw it as a bad thing. I do agree there are some technologies that in the wrong hands could be dangerous. But another thing, without technology we wouldn't be here on MyLot posting and responding to posts like this one.

• Australia
11 Jan 17
Yes, most of science and technology can be beneficial, but if the scientists become to overeager, reckless even in their pursuit of such advancements, they might destroy the golden egg, that we are all sitting on. Genetic engineering, and genetically modified foods, gene splicing, and other experimentation, should be more carefully thought through, that is if we have the past to go on. Global warming, if true, is becoming a real concern, mostly being ignored by politicians, and profiteers alike.

• United States
12 Jan 17
@innertalks
I agree with being more careful in certain areas. Global warming has to be real, just take a look at how the climate has changed in the last 20 years. In addition to that, I read somewhere that the planet itself might be slightly shifting on its axis. Which could also cause this global warming.

• Australia
12 Jan 17
@inertia4
Yes, I believe that this axis shifting is actually being caused by the global warming. The shift is mainly due to melting ice sheets.



• Australia
11 Jan 17
Yes, we shouldn't throw away the good with the bad, or the bad with the good for that matter either. We should take it all with a balanced approach so we do not get swept to either side of the equation. We should not chase the good side too much inflexibly so because we think things are good only, because then they might turn out bad, and we shouldn't continue doing things that are proven to be bad either. There is a lot of good benefits possible, but they need to be balanced with the side effects, and possible consequences. I think this was the Aboriginal elder's point. It is similar to the one once made by an American Indian which goes like this: "When all the trees have been cut down, when all the animals have been hunted, when all the waters are polluted, when all the air is unsafe to breathe, only then will you discover you cannot eat money." Cree Prophecy We can't survive only with science or technology either. We need to temper them with a genuine appreciation for nature at the same time, instead of just pillaging nature for our own gains, even if we do gain extra knowledge, and then blow ourselves up, what benefit is that.

• Walnut Creek, California
11 Jan 17
@innertalks
Polluted? When is that Cree statement from?

• Australia
11 Jan 17
@TheHorse
That Indian quote has been quoted all over the internet and attributed to many different Indians. I took it from here:

ONLY THE BEST NATIVE AMERICAN INDIAN QUOTATIONS Quotes Sayings Traditional Wisdom of Great Indian Warriors Chiefs Mothers...


•
16 Jan 17
Anything good but used in excess are bad. If science and technology are bad I think they also have the ability to make it good and heal what ever they harmed. The earth doesn't need us. We need the earth.

• Australia
16 Jan 17
Yes, it's not science and technology that have caused the problems, it's the uses made of them by its users, which haven't been properly scoped. Nothing needs anything else in a way, and yet everything requires everything else too. So probably the Earth benefits from us being on it in some ways at least. Nothing can exist on its own, but we must all learn to co-exist and work properly together, I think.

•
22 Jan 17
everything has its bad and good

• Australia
22 Jan 17
Why is that so, though? If we knew more, if we had all of the answers that are possible for to find, which are scientifically available to us, would not everything then be only good? If everything could be explained, or righted, or foreseen, could anything bad still happen? If God exists, is he totally good, or is there really some bad in him too, then? I don't know the answers to these questions, but I sure would like to know them.

• United States
19 Jan 17
Great topic! The development of technology can be damaging at times if done without thought. Science will always be with us, it's simply studying the world, watching what it does, having ideas, testing them, and refining those ideas. Technology is used by most intelligent creatures in one form or another. I do know what you mean though - the smoke belching industrial revolution kind of stuff. The greatest part about technology is, if you learn enough about the universe, you can start doing things that use less resources and do less harm. A hunter-gatherer lifestyle only works if there are a few people. Technology can do things like hydroponic farming, power generation through orbital solar arrays, and asteroid mining - that is, if we let it get that far. It's terrible to be stuck in a middling level of advancement, where we're still doing as much harm as good. That's where science comes in. As our understanding grows, the more harmonious everything can be.

• Australia
19 Jan 17
I see the main problem being that the scientists experiment to advance their cause and learn more, but if the Politicians don't keep a tab or restrict them, they could become reckless in their experimentation, but on the other hand, the users of some of this technology then try to exploit it in any way that they can to make profits, and so greed raises its ugly head. I agree given time, most problems should be able to be sorted out and fixed in some way, but we must hope that the harm being done can still be undone, and that it won't only just increase in scale, with no controls being placed upon experimentation, which if we make a mistake, might be not able to be undone. Say, if we start another big bang on the Earth, or create a mini black hole here, which then consumes all of us....scary stuff indeed.

• United States
17 Jan 17
I used to think it was a good thing. Until I watched the show Black Mirror on Netflix. Even though it's fiction, it does show how bad technology can be.

• Australia
17 Jan 17
Yes, that show showed us how we are mostly living false and misleading lives now, bolstered by technology spoofs, creating fantasy figures of ourselves online, not being real and living in a virtual unreal World, virtual lives, without any realness or reality to it much anymore.

• Shillong, India
17 Jan 17
Everything in excess is not good we should know the limit and in term of young generation and kids we need to be very careful and teach them how to utilized wisely and became a responsible digital citizenship also

• Australia
17 Jan 17
Yes, we need to balance our desires for speedy progress, with the repercussions of our going too quickly, excessively so. Our responsibility is not only ours, but is linked to other people, and to our planet too, I think. That's what responsible living is all about, not just our living for ourselves, but our living with respect for other people, and for our planet too, and for all of the other forms of life upon it, as well.


• Australia
16 Jan 17
Yes, there are huge challenges to living a more Earth-centered life. How do we stay connected to the Earth, and what is the benefit of our doing so anyway? The old ways of living were lived much closer to the soil and to the earth's elements like wind, and water, and even fire, and this brought those people a realer connection to the earth, and so it was appreciated, almost revered. When greed takes over and the eye become glazed over with wanting to exploit the Earth for this greed, the vital connection to the Earth is lost because we plunder and pillage, and pile up wealth, and destroy our mother Earth whilst doing this, ignoring her constant pleas to be heard, until perhaps, it will be already too late.

• Singapore
12 Jan 17
We are moving ahead no doubt in the area of science and technology but still mired in conflicts from time immemorial. Unless we change our negative outlook and see the reality that scientific progress can also doom us if used for destructive purposes, we are heading inexorably towards doomsday. The real issue is our attitude with our ego leading us more than sound common sense. Ego and pride drive us towards more powerful weapons of destruction and even the poorest of countries are arming themselves and spending more on arms than on food and health. That shows we hardly develop in the right way. So we have to learn to survive against our own and we are our worst enemy despite all the scientific progress - siva

• Australia
12 Jan 17
Yes, you make some very good points there siva. Science and technology are good as long as "we develop in the right way" and "work out our conflicts", as you put it so well. You raise an interesting question here siva. Why are we so often our own worst enemy in our lives? The truth is that we have no real enemies, except ourselves. God's love is sufficient to turn all other relationships into one's of love for us, that is, if we can see them from that same light of love, as from which God sees it all from. When we look from darkness, though, then we do not see this love, but an enemy instead, and this applies to our own self too. We do not love ourselves enough, so we work against our self, becoming a sort of enemy then, to ourselves too. Love conquers all enemies, and so we need to go back to love, love ourselves, love God, and love all of our neighbours, too.

• Singapore
12 Jan 17
@innertalks
We should see a reflection of ourselves in others and settle old scores once and for all with wisdom. Now our progress in science and technology is mostly and stealthily used for developing weapons. The super powers are outdoing themselves to score points and flex their muscles. Are we not deluding ourselves? Religion is also used more as a tool to get to power and then it is back to war mongering and brinkmanship, and not love. The common citizens pay the ultimate price while our leaders survive to fight more battles. The nexus between arms producers and politics is well known - whoever we elect to power the boss remains the same! Despite all the progress, we are stuck in a rut as far as our basic attitude is concerned - we are deceiving ourselves as our destruction is a real possibility as pride and ego go before a certain fall. Love should suppress and overwhelm hatred but we tend to play with our fate and so far we have managed to halt before the brink of our total extinction. I feel we are just ungrateful, arrogant, unrepentant, selfish, too vengeful to follow the path that will make the switch from that of destruction to love - siva

• Australia
12 Jan 17
@Shiva49
I like what the American singer Jimi Hendrix said: "When the power of love overcomes the love of power, the world will know peace." Love connects us to God, but we can't force love from God, or from anyone else, by using power. Nothing can be forced into happening with power. It must always be love behind the power, or some abuse will be taking place in some way, either unseen, or seen. I think the problem with the world is that most people, politicians, and religious heads all want power first, rather than love first. Power corrupts and destroys on its own, love creates and builds, and always has the right sort of power behind it.