You have my heart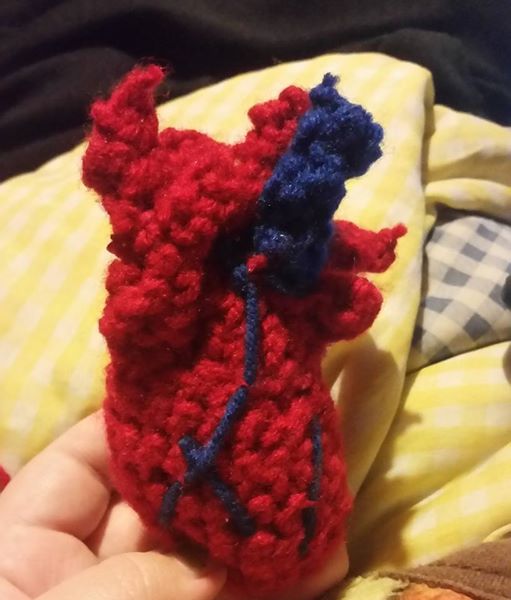 Peoria, Arizona
January 12, 2017 8:16pm CST
So while working on other things I decided to work on a new project. A crochet anatomical heart. Because who wants to do those cheesy lovey dovey hearts? Phss, not me! Probably because I am creepy and I like creepy things. I don't think I did too bad on my first attempt and without a pattern! I wrote everything down in case I want to do it again or make a bigger one.
4 responses

• United Kingdom
13 Jan 17
I suppose you like to cut the heads off flowers like Moticia Addams.

Creepy!



• Peoria, Arizona
13 Jan 17
The heart is a tricky devil. haha how does it look like a devil?

•
13 Jan 17
@DesirousDreamer

i don`t know, maybe i look at it in some weird manner


• Peoria, Arizona
13 Jan 17
@Julie555
Haha, maybe you are not used to looking at an anatomical heart?



• Peoria, Arizona
17 Jan 17


• Peoria, Arizona
13 Jan 17