Ordering Vegetarian at McDonald's?


Oklahoma City, Oklahoma
January 13, 2017 8:01am CST
I'm not "vegetarian"
per se
, but I like to limit my meat-eating to 'one serving per day.' One day, I had some leftover pizza (Breakfast of Champions

). Later that day, I went to Walmart (the supermarket); and--since I had to wait for my ride to get back from 'running an errand' while I was shopping--I went ahead and ate dinner at the McDonald's fast-food restaurant near this Walmart's entrance. I didn't want 'a meat sandwich,' but I didn't know what other 'meals' they had. (Now I remember they serve salads there; but I don't know if there's a SALAD-"Extra Value Meal.") So I had 'the closest thing I could think of'---a "Filet-o-Fish" meal. Just now, I wonder 'Is there a vegetarian option at McDonald's?' http://www.mcdonalds.co.uk/ukhome/whatmakesmcdonalds/questions/food/vegetarian/im-a-vegetarian-what-can-i-order-at-mcdonalds.html And yes, yes there is. But I don't know if they have it-at the McDonald's I ate in, much less -at any McDonald's in the USA

6 responses

• Guangzhou, China
16 Jan 17
I think McDonald's in everywhere will be different. It will adjust to the local diet habits. For example, I think here there are not many vegetarians. And I haven't seen the burgers here are without meats. So you can't find a vegetarian burger in McDonald's here. Meanwhile here there will be chicken rice for customers. So they can choose either burgers or chicken rice.

• Bournemouth, England
15 Jan 17
The filet-of-fish is always my favourite at a McDonald's. It's interesting: you have Walmart in the US, we have a supermarket chain in the UK called Asda, which is owned by Walmart. And at the entrance to an Asda store is - a McDonald's!

• Oklahoma City, Oklahoma
18 Jan 17
I'll think of a filet-of-fish as a "McNick" from now on ... or maybe think of the whole front-of-the-WalMart McDonald's as "McNick's"

and maybe you can 'rename' the front-of-the-Asda McDonald's "McHarry's"


• Bournemouth, England
19 Jan 17
@mythociate
We do have a Harry's fish chain in the UK. It's a fish and chip shop called Harry Ramsden's. I don't know if they still do it but Burger King used to have a vegetarian option called a Spicy Beanburger. I tried it once or twice. The name sounded so potentially gassy that I was virtually guaranteed a whole section of the restaurant to myself.

• United States
13 Jan 17
You can order bun and cheese only?

• Oklahoma City, Oklahoma
18 Jan 17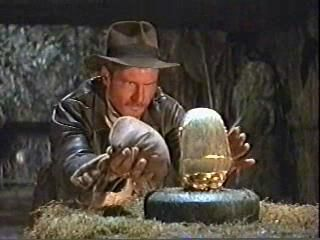 not anywhere I've seen. But they'll charge you for the hamburger. What I might do is order a burger and a salad, sit down, and switch the salad for the meat.

• United States
19 Jan 17
@mythociate
Oh I did not know that they'd charge for a hamburger. I think the price is cheaper for grilled cheese at IN&OUt.

• United States
19 Jan 17
I go to Burger King because that place has the best-tasting veggie burger in town. Never go to McDonald's due to the fact that I have to order a salad and McDonald's salads stink. I do not eat meat or fish, so to BK I go.

• Oklahoma City, Oklahoma
22 Jan 17
There's a BK on the way to the store, but--like I said--the McD's is 'connected to' the front of the store ... I can order my meal, step in the next room & finish my grocery checkout, and be back before my order's ready


• United States
13 Jan 17
I think most restaurants offer a vegetarian option if you look hard enough. I think I would have asked what they have for vegetarians, or you could special order a salad with no meat. I don't eat alot of meat myself...it is expensive, and being a vegetarian is better for you anyway!

• Oklahoma City, Oklahoma
18 Jan 17
I searched Microsoft Bing for 'vegetarian at mcdonalds,' and that UK-site is the closest I found.