Yucky Advertisements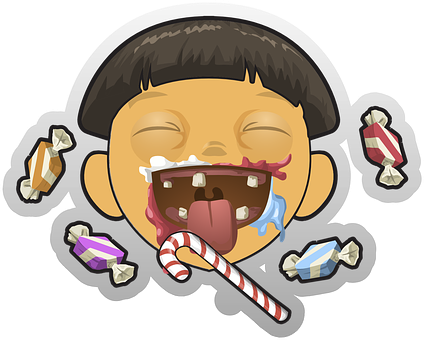 Greece
January 14, 2017 8:48am CST
When I go into my local supermarket I am greeted by a large poster advert showing a little girl with her mouth and cheeks smothered in chocolate. It really is a turnoff. So much so that although I have concluded it is a chocolate advert I have never looked at anything else but the picture of the child. I've no idea why anyone should think that a photo of a child who does not know how to eat nicely could possible encourage anyone to buy whatever it is she is covered with. Perhaps it is supposed to be cute and funny - but I can't guess who the advertisers had in mind. Certainly not someone like me!
3 responses

• Sutton, England
14 Jan 17
Is this in Greece as there is a huge drive against obesity and sugar at present?. I agree it looks bad mannered and not a good advert for oral health either.

• Greece
16 Jan 17
I have not seen any sign that there is a drive, the shops selling all the sweet things are as popular as ever.

• Sutton, England
16 Jan 17

• Greece
17 Jan 17
@Gillygirl
If only the people would resist the Government too!


• Boise, Idaho
15 Jan 17
So it sticks in your mind, right? That is why they do it. But, my question is this: Do you remember the brand? I never do.


• Greece
16 Jan 17
I did not blame the kids so much, it is the parents fault for not teaching them good manners and such adverts make the matter worse.

• Switzerland
16 Jan 17
@41CombedaleRoad
I fully agree, I know that my mother always checked on my brother and I to be sure we did nothing that was against the good manners. In our days many parents do not care at all.