A Tasty Treat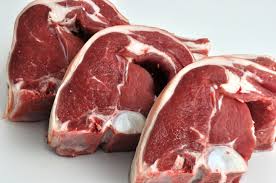 Virginia Beach, Virginia
January 14, 2017 9:24am CST
I can't think of any other reason why Becky loves me so much other than because of my cooking. For one thing she hates to cook but loves to eat. Fortunately, I have one concoction that she goes nuts over that I call Ram-a-Lamb-a-Ding-dong. I concocted it so I got to name it. How does this sound to you. First off, you need a cast-iron skillet. Then you cover the bottom with thickly sliced sweet onions. On top of that, you lay in a full covering of fresh lamb. After seasoning to taste, usually with a variety of the Mrs. Dash seasonings you fill the rest of the skillet with cut up potatoes, carrots, and mushrooms, if you like. Now here is the best part. You pour fresh apple juice into the pan until it almost covers the meat. Put the cover on your skillet and simmer on low heat for about three hours, or until the chops just fall apart with a fork. You will find that the meat is slightly sweet to the taste buds. I always make this when my Beloved needs to forgive me for something. It works every time! Well, that and a dozen roses. Try it! You will love it!
10 responses

• Canada
14 Jan 17
It sure sounds delicious. You are a smart, how could she not forgive you after serving up a meal like that, even without the dozen roses all would be forgiven.

• Centralia, Missouri
14 Jan 17
now that sounds delicious!

• United States
14 Jan 17
no no lam - can't even stand how it smells! I'll take the roses instead.


• Bunbury, Australia
15 Jan 17
This is the second recipe I've seen using apple juice in a meat recipe. I must try it one day soon. :) Thanks for sharing your Ram-a-Lamb-a-ding-dong.

• Daytona Beach, Florida
14 Jan 17
It does sound good perhaps as a treat on Easter because lamb is quite expensive here. Next time you make this you can sing this song.

original song, oldie. The Edsels originally recorded the song under the title of "Rama Lama Ding Dong" in 1957, but upon its release in 1958, it was errently...

• United States
14 Jan 17
So nice of you to cook something up that Becky loves! I am a vegetarian, so will leave out the lamb and just fry up the other stuff.

• Jacksonville, Florida
14 Jan 17
Lamb is not for me that's for sure. I'm glad she forgives you after you cook for her. =) My husband enjoys cooking for me as well and he's good at it too!

• Philippines
14 Jan 17
So no water is added? For sure that would taste good since the meat would absorb the apple juice plus all the taste and aroma of all the other ingredients.

• United States
14 Jan 17
Your ram-a-lamb-a-ding-dong sounds delicious. I like the idea of adding the apple juice