Lori's Challenge

Virginia Beach, Virginia
January 14, 2017 1:49pm CST
@LoriMoore has offered a new challenge so I thought I had better write mine down before I forget. A lot of you don't realize how luxurious you have it now. Number one would have to be air-conditioning. Neither automobiles nor public schools had ever heard of such a thing. There was a phone booth on every other corner and a call cost a dime. Who remembers the old "Ice Box" we used before modern refrigeration? A weekly block of ice was delivered to your door. Those were either made in an "ice plant" or cut from a freshwater lake in the winter. (They once tried to do it in summer but the ice kept coming apart). When was the last time you sat comfortably in your heated car while some poor schmuck pumped your gas in the freezing rain? As a teenager, I happened to be one of those schmucks. Check oil, tire pressure and clean the windshield for $1.50 an hour. I remember when my daddy drove a two-foot water pipe into the front yard and attached a dummy spigot to is so folks would think we had running water. I also remember that chilly morning walk to the potty. My older siblings always got to go before me but I always got the warmest seat. The most prominent change since my youth has all but ruined today's society. The laws that govern school and home discipline. That's all I got.
8 responses


• Virginia Beach, Virginia
15 Jan 17

• United States
14 Jan 17
I remember some of that but not all. I guess I do not remember actual ice boxes, and although our houses had plumbing, my mom's parent's did not, until around 1960. I remember when gas was around 25 cents per gallon and yes, it was full service.

• United States
14 Jan 17
I do remember the phone booth, the guy who pumped gas for me and I want those guys back!!! I also remember the no-air-conditioning in the house or car. I remember the mailbox on the corner of so many blocks in our neighborhood.

• Daytona Beach, Florida
14 Jan 17
Never liked and never enjoyed the outdoor toidy with the smell you could smell a mile away. I've had to use plenty out in the country when I lived in the US.

• Centralia, Missouri
14 Jan 17
I would let them get there first TO warm up the seat!

• Canada
15 Jan 17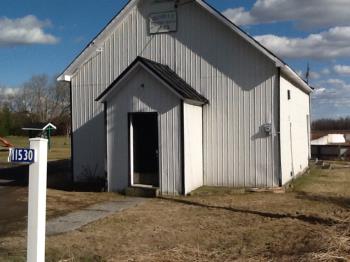 No ice box...but our house had a hand pump in the kitchen....the outhouse was out back....we heated and cooked with the same wood stove. This also heated the water for our wringer wash machine.....the school was one room with a wood stove in the back of the classroom...and we were lucky...we didn't have to go outside to use the outhouse. It was off the entry to time schoolhouse.

• Bunbury, Australia
15 Jan 17
Being on a farm we didn't have an ice-man but we had what were called Coolgardie safes. Later we had fridges that ran on kerosene.