Writing For Fun and Profit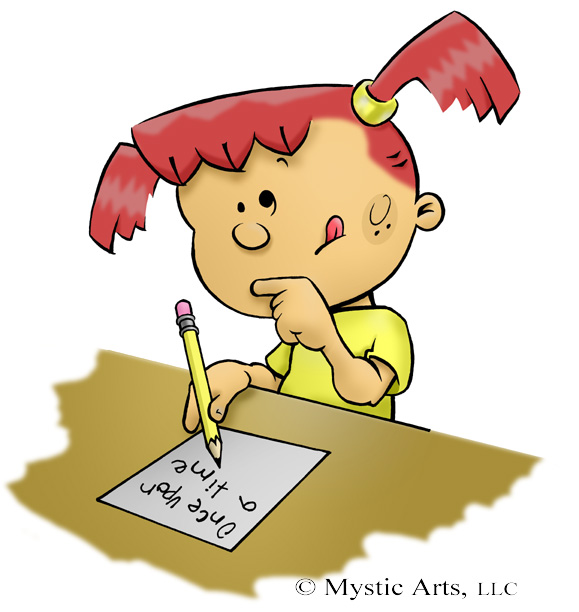 United States
January 14, 2017 2:50pm CST
Many of us here like or Love to write. Chances are this is far from the only writing site you write for. Many might have Blogs and such you are earning a little extra from as well. Then there are those of us dreaming about being published authors but either scared to send something in to see if it is good enough or not sure where to start. How many published authors are here? Either a magazine article, suppliments like with Chicken Soup For The Soul, or have a couple books published? What are some tips you can share with those of us wishing we were published but not sure how to get started?
10 responses

• United States
14 Jan 17
I have never had anything published in the physical world but I've written a lot of articles for the internet. Unfortunately, the one that hired me has disappeared. I assume he is occupied with other things. I haven't written now for a couple of years and I do miss the occupation as well as the income.

• United States
12 Feb 17
Yes, that is a lot of the issue and problem when it comes to Writing online. Too many of them come and go anymore to where you never know where the good ones are. Maybe you should check the site that used to be ODesk and see what you can find if anything.


• Pamplona, Spain
14 Jan 17
You could try and send in one of the Stories and see what happens. I would do it. Don´t let fear get in your way if you can help it.

• Palisade, Colorado
14 Jan 17

• Pamplona, Spain
15 Jan 17
@velvet53
Go and I would do it. Be a bit daring if you can. Just take a little step it won´t hurt you. In any case whatever the critics say it might help you. That is what I don´t know but even so I still would. Its like going on that program the Voice and they turn around if they like it. Good luck and all the best.


• Pamplona, Spain
14 Jan 17
Just love what you do. Make it your very favourite job to do. Try to love what you write and if you don´t love that style of writing try another style. That is my Chicken Soup.

• United States
12 Feb 17
Good one. And one I think many writers need to take into consideration.

• Pamplona, Spain
12 Feb 17
@KrauseHome
Finding your own talent well what I mean writing or doing what you like is the most important and not to compare it with other people´s styles or ways of doing things.

• Greece
14 Jan 17
I used to write online a few years ago but I don't think I have developed the writing skills to be published. I am interested to see other members who have achieved more though, it's always helpful to get some advice from experienced people.

• United States
12 Feb 17
I am too. But now that there are all the self publishing options that is something I may start looking into more to see how it works.

• Greece
12 Feb 17
@KrauseHome
good luck! I hope your hard work will help you achieve your goal.

• Philippines
14 Jan 17
I love writing since I learned how to do it but not really a skilled one. But I love conversing here in myLot and I don't really wish for any of my writings to be published. Hope someday here could give you a good tip.

• United States
12 Feb 17
I think many times maybe what would be Best for me, is to write one of maybe some short stories of hope and inspiration of some of the things in life I have learned from and then go from there.

• United States
14 Jan 17
I have been published in the online world, but not necessarily in the real world. I am taking a break from writing, but I may go back to it sometime. My suggestion would be to hone your craft.

• United States
12 Feb 17
Well, what I am thinking about doing since I am not sure I know exactly what type of book I would like to write and eventually get published is start off writing maybe small self help type books of maybe 100 or so pages talking about certain things I have a little more knowledge about and see how they do. Use somewhere like maybe Amazon Self Publishing to start.

• Staten Island, New York
14 Jan 17
If you want to publish a book you have a few options... one is to find and hire an agent who will believe in your book and will want to work with you and find a traditional publisher who will actually want to publish it. I am not sure how this works as never done this but I am assuming you'd have to pay the agent... and the agent will also probably have you edit the book... and you will need to write query letters to the publisher as well from what I've been told... You can avoid all that and just publish the book on your own (through lulu or createspace), meaning do everything yourself - the manuscript, the book cover, etc. and upload everything to these sites to publish your book, which will cost you nothing. Or you can hire someone (for a fee of course) who can publish the book for you using these publishers (I offer that), if you don't want to do all this yourself. Or you can find POD (Print-On-Demand) publishers or other non-traditional publishers, who will offer to publish the book for you with their publishing packages (which may even include some book promotion) but you will have to pay and maybe even a lot of money to publish that book of yours, if you opt for this option.

• United States
12 Feb 17
Interesting, as I was just thinking of checking on what it would take besides Amazon, POD might be worth looking into too.

• Sutton, England
14 Jan 17
Many years ago I had an article published in a magazine. It was based on a personal experience. It was the only time I submitted a piece of work. I write on mylot for fun. I personally would think of a topic with a new slant or something new. Magazines are the best to approach. I didn't submit anymore work as I started teaching so my writing was for my students.

• United States
12 Feb 17
Yes many times my Writing is just to write, but then there are experiences I have been thru that I feel could benefit someone else is why the thoughts of a book.

• Canada
14 Jan 17
I've never really been published so can't add very much. Sent in a poem once to an online site that was printed up in a book of poetry with other works by other writers but that is about it. Will be reading this to see any further tips that might be helpful.
@lovebuglena
created a very good post on Book Royaltities.

• United States
12 Feb 17
Wonder if it was one of those where you would actually have to pay for the book if you wanted to see your work published?

•
14 Jan 17
I used to have a blog, but not anymore.