Sid In the Drawer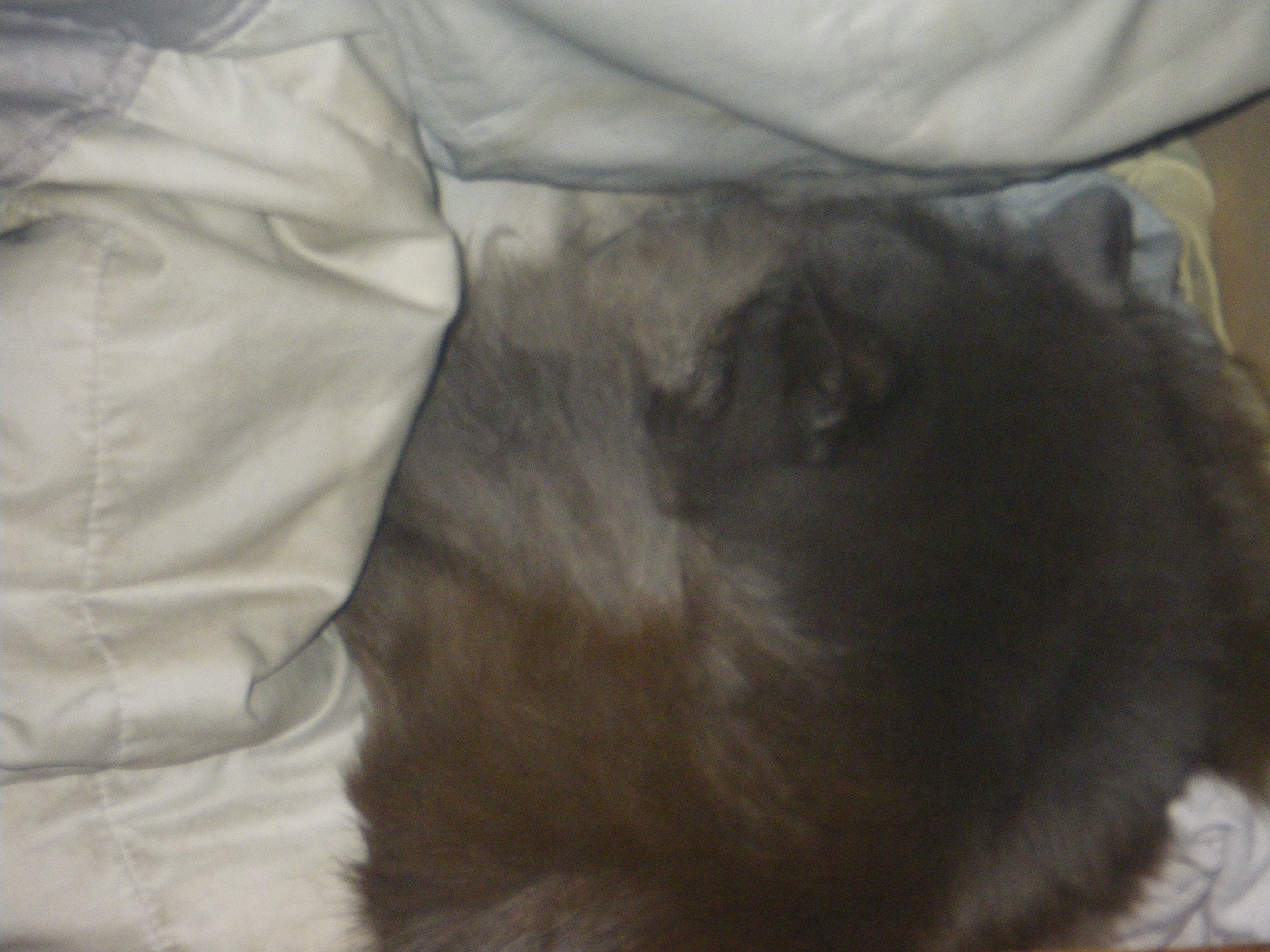 Daytona Beach, Florida
January 14, 2017 4:03pm CST
We all know about the kids' toy Jack In the Box well I don't have the toy but I have a cat that decided to occupy a drawer. So I took a picture of Sid in the drawer. Can you tell that is a cat all rolled up in there? I think since the new snow fall he has decided to try to hibernate the rest of winter away. For those of you who have snow how are your pets getting through the winter?
8 responses

• Los Angeles, California
15 Jan 17
Cats curl up in the darndest places.

• Bunbury, Australia
14 Jan 17
Sid would be happy as in this drawer. Cats are really good at finding comfortable spots, no matter what the weather.

• Daytona Beach, Florida
16 Jan 17
Today he has moved over to a plastic bag
@JudyEv
lol

• Bunbury, Australia
18 Jan 17

• United States
16 Jan 17
When we had snow last week our dog loved it.

• Canada
14 Jan 17
What an adorable picture. One of my cats doesn't seem to mind the cold too much but the other cat likes to climb right underneath the covers. We always have to check before we get it bed so that we don't sit on him. lol

• United Kingdom
14 Jan 17
That is incredibly sweet. I like cats but have always owned dogs. I have a little dog right now who absolutely hates the cold weather. I just bought her an extra thick coat to wear on her walks but I think she would prefer to do what your cat is doing instead!

• Charlotte, North Carolina
5 Feb 17
Our pets hide most of the winter too. They all sleep inside, so it is plenty warm enough for them.

• Roseburg, Oregon
17 Jan 17
Patches does not like going out when it is to cold outside.

• Jamaica
14 Jan 17
That's cute! Well we don't have snow here but during the cold times my cat always curl up between the close couches or under my bed.